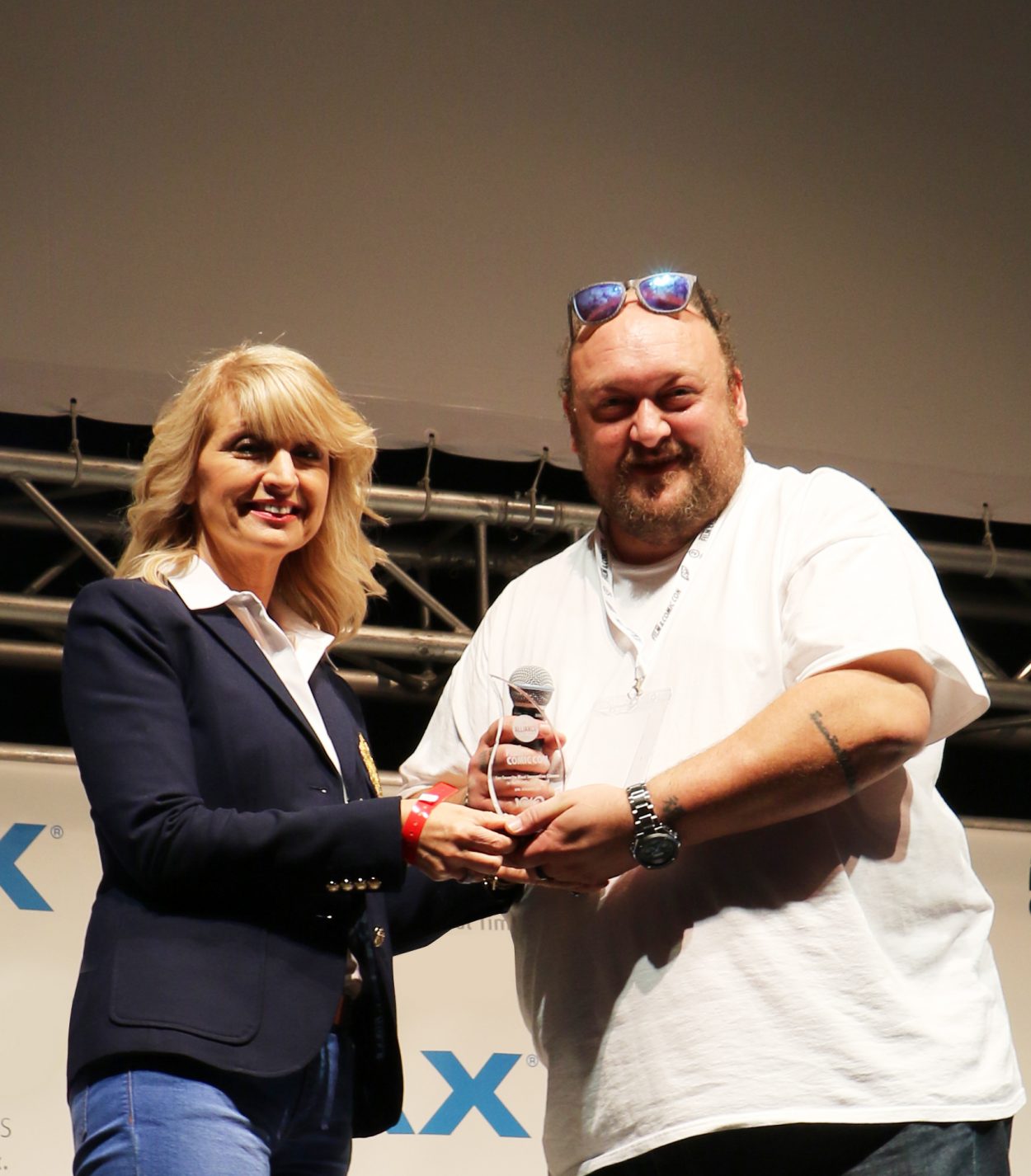 This marks the second industry award for Novo Cinemas in one month
Novo Cinemas – the pioneering entertainment destination in the Middle East – has proven its star quality having been recognized with two prestigious industry awards in the past month.
Recently awarded "The Most Innovative Cinema in The Middle East" at Middle East Film and Comic Con – the largest and most attended film and multi-genre convention in the region – Novo Cinemas continues to pave the way in the entertainment industry.
Excelling in its category, Novo Cinemas was recognized for its impact on the industry, with accomplishments such as: the introduction of the first ever IMAX in the region at its flagship cinema in Ibn Battuta Mall, the opening of the largest IMAX with Laser in the MENA region in its recently launched Mall of Qatar location, and its exceptional experiences including MX4D technology and VIP 7-Star.
Ahmed Al Mulla, COO Entertainment, Elan Group said, "We are very proud of our Novo Cinemas team and all that they continue to accomplish. Dedication to the ultimate cinematic experience and the commitment to implementing leading film technologies keeps us the regional leaders in filmtertainment."
"At Novo Cinemas, we strive to provide an exceptional customer experience through outstanding service, a diverse showcase of films and a wide range of product offerings. Being recognized for our contribution to the entertainment industry by two such leading trade authorities is a real honour. These accolades are a testament to our staff who work tirelessly to provide an unforgettable customer journey. The entertainment industry is so fast-paced and we are always looking for ways to excite and capture the imagination of our guests. We are excited to continue offering new and innovative experiences to cinema-goers across the region," said Debbie Stanford-Kristiansen, CEO of Novo Cinemas.
The sixth edition of Middle East Film and Comic Con targeted more than 70,000 visitors from across the Middle East and beyond this year, and is one of the most talked about events in the region.  It showcases both regional and international entertainment and popular culture including some of the world's biggest brands in Film, TV, Sci-Fi, Animation, Manga, Comics, Collectibles and more.
To learn more about Novo Cinemas, visit www.novocinemas.com.