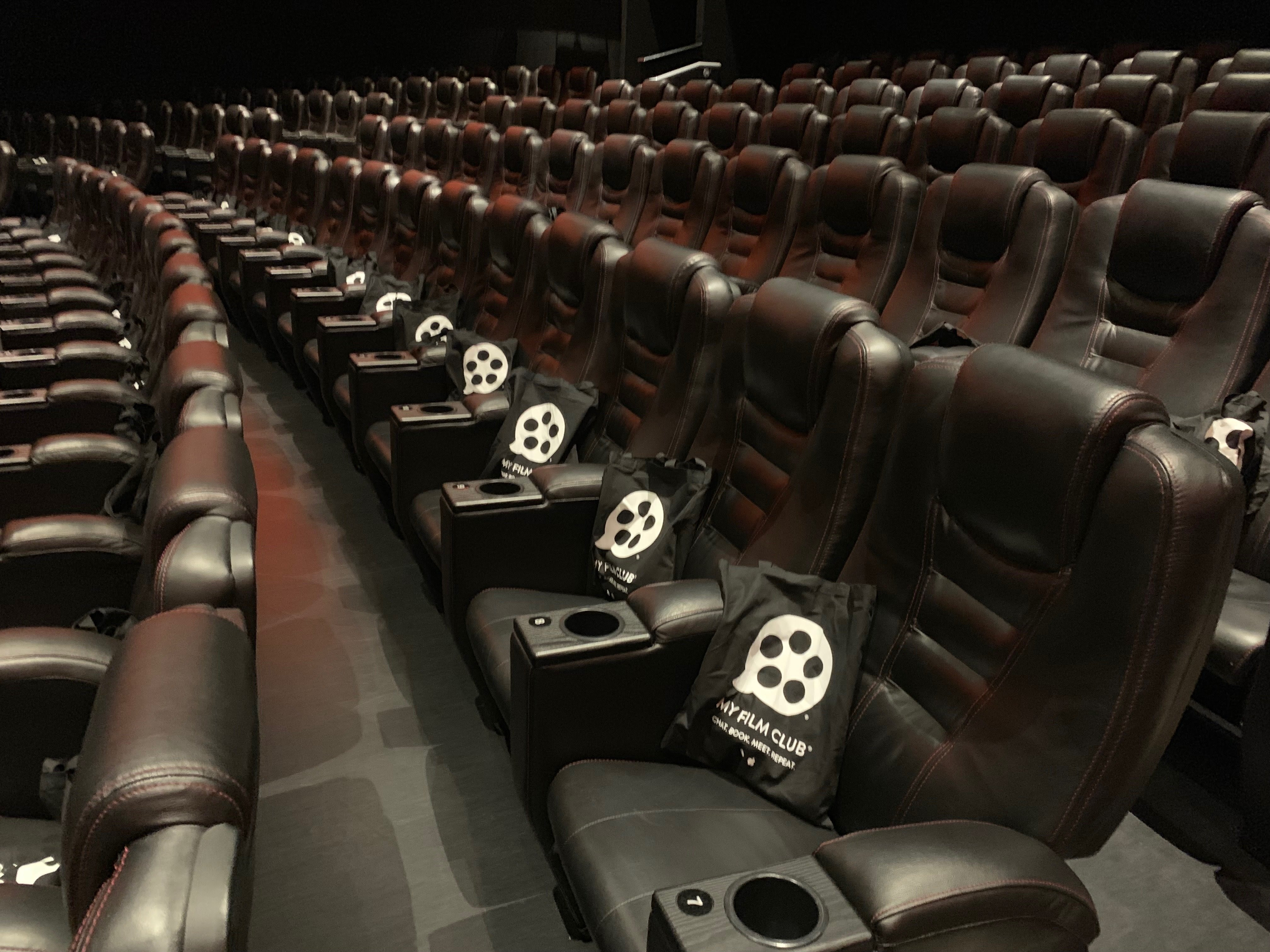 Last night MyFilmClub received a commendation in the Outstanding Innovation Award category at the industry BASE Awards 2019 in front of a packed crowd. The app was in prestigious company, being judged against innovations from Universal, Sky Store and Warner Bros.
The app's creator, Wez Merchant says, "I'm chuffed that MyFilmClub was shortlisted by the judges against such huge conglomerative companies and the only independent company to be so on the night. I knew we had something when we started the project and this acknowledgement goes to everyone involved in helping me get it off the ground. It was an honour to have been shortlisted and even better to have received this commendation."
The judges said, "Traditionally in these sorts of awards, it's the big studios coming in and showcasing what they're doing, so to have someone with such passion and such energy to develop an app which is driving more film watching and community, especially when there is a good reason behind it, is a powerful thing."
In conjunction with the commendation, MyFilmClub has announced it is now downloadable in USA, Canada, Australia and Ireland. This marks the beginning of the app's expansion into international territories and their community initiative on a worldwide scale.
MyFilmClub's creators enlisted International Showtimes to source their cinema data. They look forward to working with the API gurus as their expansion continues. International Showtimes provides cinema data for over 30 countries with more added each month.
MyFilmClub stands alone from initiatives such as Movie Pass or Sinemia because of its focus and dedication to community rather than discounted ticket sales.
The creators of MyFilmClub app are on a mission to provide a platform that encourages face to face interactions by generating readymade communities of film lovers. The app offers a platform for local people to connect in chat rooms that they have either joined or created, called 'clubs'.
Once you have chosen the film you wish to see, geotags pool the nearest cinemas that the film is showing in. Cinema options, film information and ticket purchasing links can be shared with other club members on your group chat. MyFilmClub can even help out the most forgetful among us by sending push notifications to smartphone calendars, making sure users don't miss the titles they are looking forward to seeing – both theatrically and at home.
Within MyFilmClub, cinemas can also create their own clubs, providing customers with news of special screenings as part of their own network of communications as well as hosting competitions, film reviews and news items.
Wez Merchant will be at CineEurope in Barcelona from 17-20th June, where he has been invited to take part in a live panel discussion on New Technologies to Unleash VIP Seating, Mini-theatres with On-Demand Movies. The discussion will be 19th June, 3.30pm in the Exhibition Hall .