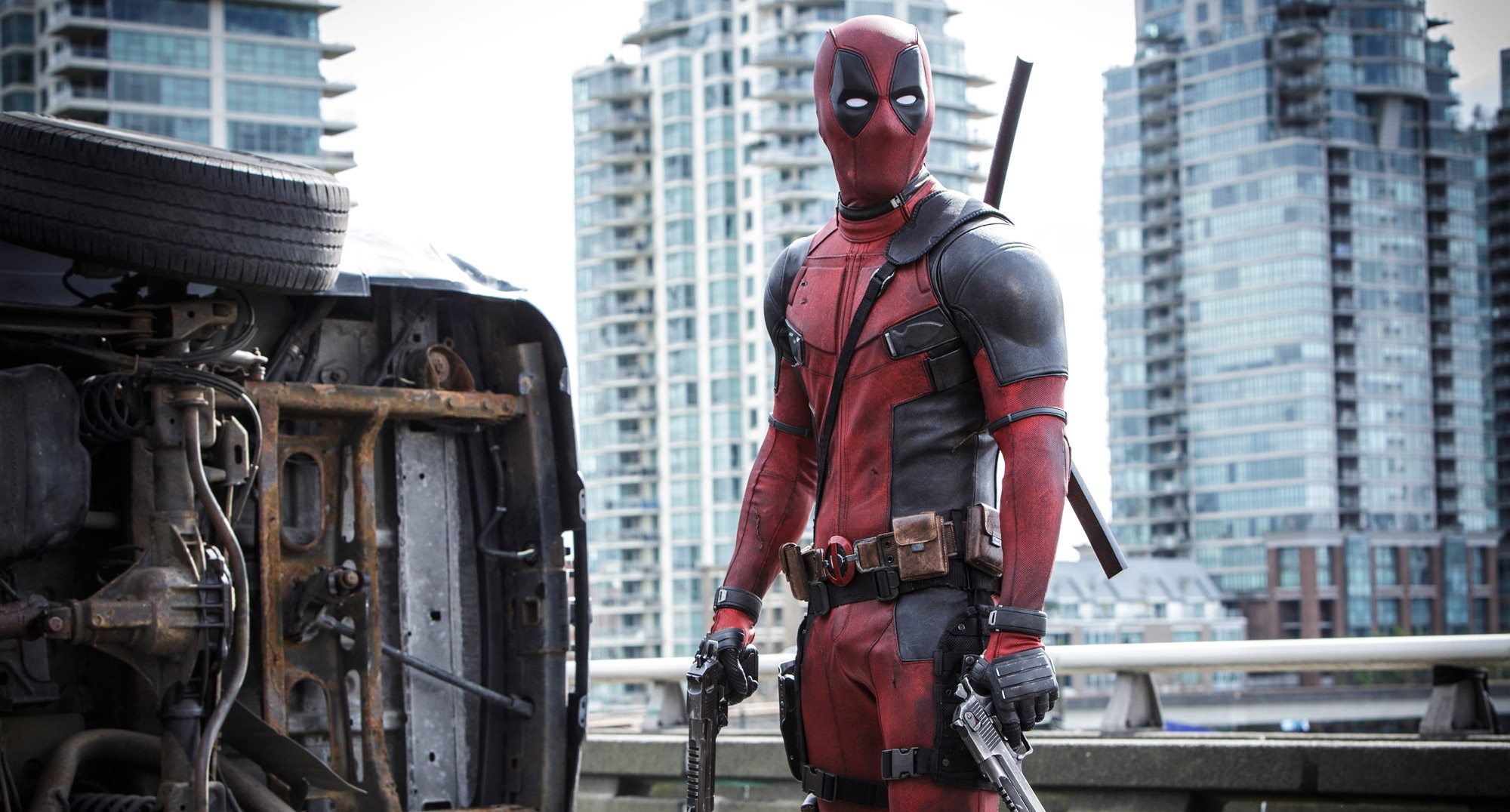 Blockbuster Also Achieves Highest-Ever Opening for Both an R-Rated and 2D Film in IMAX
Los Angeles (February 16, 2016) – IMAX Corporation (NYSE: IMAX) and Twentieth Century Fox, a division of 21st Century Fox (NASDAQ: FOX), today announced that Fox's global box-office smash hit, Deadpool, directed by Tim Miller and starring Ryan Reynolds, powered into IMAX® theatres with a record-setting $27.5 million four-day global debut. Deadpool now stands as the highest-ever opening in February for an IMAX film, surging past this month's previous global record-holder, Robocop, as well as the highest IMAX opening for both an R-rated and 2D film globally, surpassing 300: Rise of an Empire and The Dark Knight Rises, respectively.
Deadpool also set both domestic and international IMAX records for February, grossing $18.6 million in four days on 374 IMAX domestic screens, with $8.9 million (same period) from 232 international sites.
Individual overseas highlights for Deadpool in IMAX included such markets as Hong Kong, which delivered a stellar per-screen average of $144,000 on four screens through Sunday, Taiwan and the U.K. Other noteworthy territories included France, Singapore and the Netherlands.
"We tip our hat big time to our partners at Fox, director Tim Miller and the whole Deadpool team for crafting such a hugely innovative and entertaining movie-going experience and for executing one of the most successful and creative theatrical campaigns in recent memory," said Greg Foster, Senior Executive Vice President, IMAX Corp. and CEO of IMAX Entertainment. "We are excited to have been a part of this record-setting global opening, and we look forward to continued shared success with Fox on a worldwide scale in 2016."
The IMAX® release of Deadpool is shown in its digitally re-mastered format, which includes the image and sound quality of The IMAX Experience® with proprietary IMAX DMR® (Digital Re-mastering) technology. The crystal-clear images, coupled with IMAX's customized theatre geometry and powerful digital audio, create a unique environment that will make audiences feel as if they are in the movie.
About IMAX Corporation
IMAX, an innovator in entertainment technology, combines proprietary software, architecture and equipment to create experiences that take you beyond the edge of your seat to a world you've never imagined. Top filmmakers and studios are utilizing IMAX theatres to connect with audiences in extraordinary ways, and, as such, IMAX's network is among the most important and successful theatrical distribution platforms for major event films around the globe.
IMAX is headquartered in New York, Toronto and Los Angeles, with offices in London, Tokyo, Shanghai and Beijing.  As of September 30, 2015, there were 1,008 IMAX theatres (887 commercial multiplexes, 19 commercial destinations and 102 institutions) in 66 countries. On Oct. 8, 2015, shares of IMAX China, a subsidiary of IMAX Corp., began trading on the Hong Kong Stock Exchange under the stock code "HK.1970."
IMAX®, IMAX® 3D, IMAX DMR®, Experience It In IMAX®, An IMAX 3D Experience®, The IMAX Experience® and IMAX nXos® are trademarks of IMAX Corporation. More information about the Company can be found at www.imax.com. You may also connect with IMAX on Facebook (www.facebook.com/imax), Twitter (www.twitter.com/imax) and YouTube (www.youtube.com/imaxmovies).
This press release contains forward looking statements that are based on IMAX management's assumptions and existing information and involve certain risks and uncertainties which could cause actual results to differ materially from future results expressed or implied by such forward looking statements. These risks and uncertainties are discussed in IMAX's most recent Annual Report on Form 10-K and most recent Quarterly Reports on Form 10-Q.