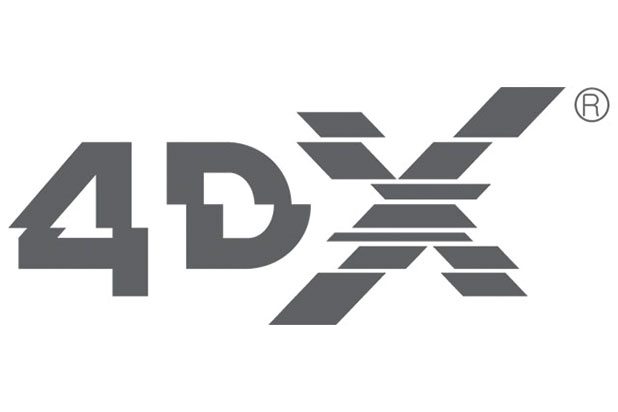 Company Participates in AAE 2017 for the First Time since Merger with Simuline, Showcasing the Newest State-of-the-Art VR Attraction Products
Immersive technology leader CJ 4DPLEX today announced that it would be attending the Asian Attractions Expo (AAE) for the first time, launching two new virtual reality (VR) units at the event. The company will be unveiling its new "4DX VR Racing" and "4DX VR Sway & Twist" units at AAE, which takes place June 14-16 at the Marina Bay Sands in Singapore.
CJ 4DPLEX has expanded its business beyond immersive cinema to include VR and other areas of interest to the attraction industry since its merge with Simuline last December.
"4DX VR Racing" is an interactive attraction, allowing individuals to feel different motions and multisensory effects that are tailored to what they are actually seeing as part of the VR experience. VR Racing can accommodate a party of four players at the same time. This can include driving, extreme sports, riding, and other games.
"4DX VR Sway & Twist" uses advanced motion ride technology with an integrated 3.5 DOF motion base and perfectly synchronized state-of-the-art VR content to create a true immersive VR experience. The combination of "Sway" and "Twist" motions – added to 4DX motion seats earlier this year – enlarges the up and down possibilities while also allowing right, left, and rotational movement simultaneously, creating a revolutionary and dynamic experience perfect for flying, rolling seas, and spacewalking. According to the space arrangement, it can be custom configured to any venue ranging from small scale venues with a minimum 4 seats to large scale venues with a maximum 500 seats.
These two new products follow the earlier launch of the "4DX VR Sports" units. In addition to the above, the company is also demonstrating the "4DX VR Sports – Bike Type" unit at AAE. The VR Sports attraction units combine the motion-synchronized seating found in 4DX-equipped movie theatres around the world with VR content, bringing sports and leisure activities to life creating a fun, exciting total immersive experience. The Bike Type is designed to re-create extreme sports such as mountain biking and motorcycling; Kayak Type and Board Type are also available.
"Our attractions business has been receiving worldwide attention since CJ 4DPLEX merged with Simuline, and we are launching these new VR products at AAE in order to showcase the virtually endless possibilities available to the industry," said Byung-Hwan Choi, CEO of CJ 4DPLEX. "As the number of people using and enjoying our 4DX cinema experience continues to grow, our company is committed to identifying and developing the newest and most unique technologies that will each year expand the definition of 'immersion' for consumers around the world."
All of these units will be on display in booth L1112 on Level 1 of Expo Hall B&C, at the Sands Expo and Convention Center at Marina Bay Sands. More information on AAE is available at http://www.iaapa.org/expos/asian-attractions-expo/exhibit-and-sponsor/asian-attractions-expo-2017
About CJ 4DPLEX
CJ 4DPLEX is the world's first 4D cinema company, headquartered in Seoul with international offices in Los Angeles and Beijing. The company created 4DX, the first and leading 4D cinema technology for feature films, providing moviegoers with an immersive cinematic experience that utilizes all five senses, allowing the audience to connect with movies through motion, vibration, water, wind, snow, lightning, scents, and other special effects that enhance the visuals on-screen. CJ 4DPLEX brings 4DX auditoriums to exhibition partners along with 4DX codes for both major Hollywood blockbusters and local titles. Each auditorium incorporates motion-based seating synchronized with more than 20 different effects and optimized by a team of skilled editors, maximizing the feeling of immersion within the movie, beyond the limits of audio and video. Since 2009, more than 440 Hollywood and local titles have been screened in 4DX. As of June 2017, more than 46,000 4DX seats operate in 380 auditoriums spanning 48 countries. CJ 4DPLEX was named a Most Innovative Company of 2017 in Live Events by Fast Company. For more information, please visit www.cj4dplex.com