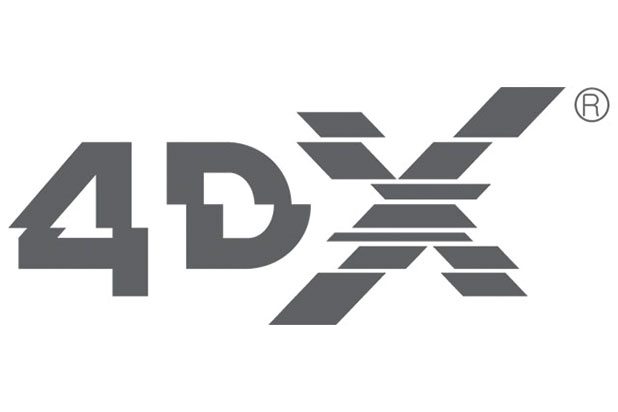 Agreement Expands on Strong Relationship and Includes Ongoing Sites Surpassing 2018
CJ 4DPLEX and Cinépolis today announced an agreement to bring 4DX, the immersive cinema experience, to at least 12 additional screens in the United States, India, Spain and across Latin America by the end of 2017. Five of these confirmed new sites will open in the U.S., Mexico, Spain and Chile by 2016. The two screens opening in the United States will be located in Carlsbad, north of San Diego, and Pico Rivera in Los Angeles, California.
With 49 screens already operating in 10 countries, Cinépolis is one of the largest providers of 4DX auditoriums around the world. The recent agreement strengthens and extends Cinépolis' strong relationship with CJ 4DPLEX and includes an ongoing aggressive rollout in addition to the 49 existing and 12 new sites. Additionally, the agreement helps Cinépolis leverage 4DX as part of their global expansion plan. This comes as an outcome of exhibitors, studios and local distributors first handedly experiencing the profit value of 4DX.
"Cinépolis is rapidly expanding around the world, offering a variety of luxury and premium cinema experiences while staying committed to elevating the movie-going experience," said Alejandro Ramirez Magana, CEO, Cinépolis. "Growing our partnership with 4DX helps us in achieving that goal."
"The amazing box office success of 4DX at existing Cinépolis locations set a wonderful groundwork for us to expand on our valued relationship," said Byung Hwan-Choi, CEO, CJ 4DPLEX. "This new expansion is another confirmation that 4DX elevates the cinema experience and we are excited that with Cinépolis, we will be able to bring our technology to even more moviegoers around the world."
CJ 4DPLEX's 4DX technology enhances the onscreen visuals of action-packed blockbusters, enabling a completely immersive event that transcends the traditional cinema experience through motion-activated seats and special effects including wind, fog, rain, lighting, vibrations and scents. The result is that 4DX, going beyond 3D, adds visual, aural, olfactory and tactile dimensions to the film-viewing experience, lending itself perfectly to movies of all genres.
There are now more than 36,000 4DX seats operating in 286 theatres in 41 countries, opening approximately one new screen every two weeks as theaters recognize the power of the format.
About CJ 4DPLEX
CJ 4DPLEX is the world's first 4D cinema company, headquartered in Seoul with international offices in Los Angeles and Beijing. The company created 4DX, the first and leading 4D cinema technology for feature films, providing moviegoers with an immersive cinematic experience that utilizes all five senses, allowing the audience to connect with movies with motion, vibration, water, wind, snow, lighting, scents, and other special effects that enhance the visuals on-screen. CJ 4DPLEX brings 4DX auditoriums to exhibition partners along with 4DX codes of both major Hollywood blockbusters and local titles. Each auditorium incorporates motion-based seating synchronized with over 20 different effects and optimized by a team of skilled editors, maximizing the feeling of immersion within the movie, beyond the limits of audio and video. Since 2009, more than 300 Hollywood titles have been screened in 4DX. As of October 2016, 4DX reaches over 36,000 seats in operation at 286 auditoriums in 41 countries. For more information, please visit www.cj4dx.com.
About Cinépolis
Cinépolis is the world's 4th largest movie theater circuit, operating more than 4,750 screens in 13 countries and serving more than 190 million patrons annually. Cinépolis operates under four different brands that span the ultra-premium to the extreme value segments. It was the first cinema exhibitor in the world to pioneer the concept of premium and luxury movie theaters via its Cinépolis VIP brand. Cinépolis aspires to provide its patrons with the best overall experience in filmed entertainment and employs a global workforce of approximately 38,551 in support of its mission. Founded in 1971, Cinépolis' headquarters are located in Morelia, Mexico.