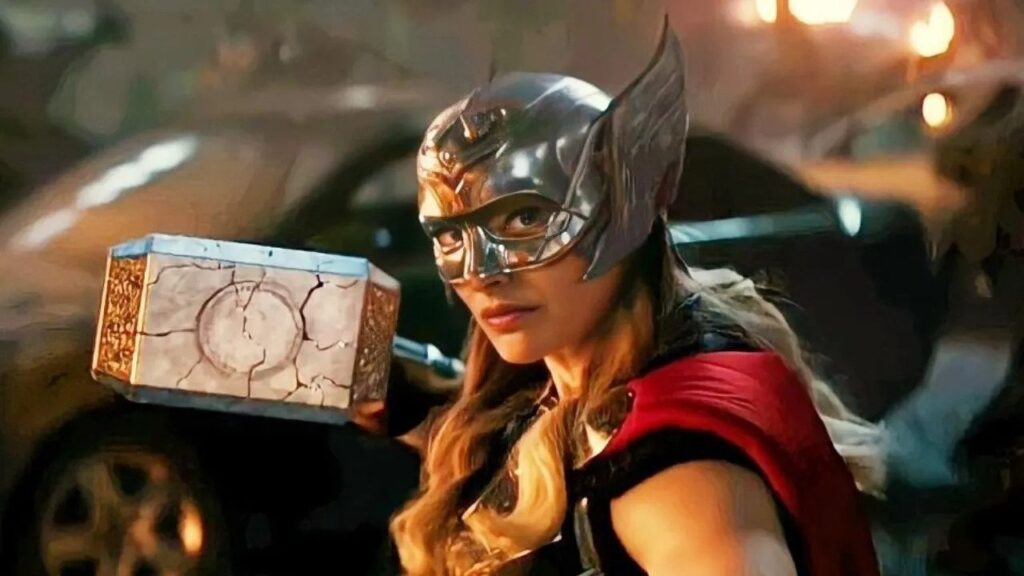 Thursday, July 7 through Sunday, July 10 was AMC's highest attended weekend in 2022 in the United States and globally with approximately more than 5.9 million moviegoers
AMC Theatres, the largest theatrical exhibitor in the United States and the world, today announced that both domestically and globally it achieved its busiest weekend of 2022, Thursday, July 7 through Sunday July 10. Led by the opening weekend of THOR: LOVE AND THUNDER, the box office was propelled by several summer blockbuster titles, many of which have continued to perform well for several weeks.
Domestically, AMC's admissions revenue outperformed the same weekend in 2019 by an estimated 14%. Adding in the Company's international theatres, global admissions revenue outpaced 2019 by 12%.
Unlike previous busy weekends where the attendance was driven by a single title, AMC's busiest weekend was driven by strong depth among summer blockbusters. In addition to THOR: LOVE AND THUNDER, AMC saw strong performances from MINIONS: THE RISE OF GRU, TOP GUN: MAVERICK, JURASSIC WORLD DOMINION, ELVIS, and THE BLACK PHONE.
Adam Aron, AMC Chairman and CEO commented:
"We are just thrilled beyond thrilled that this weekend approximately more than 5.9 million people were guests at AMC movie theatres in the United States and internationally, making it our highest attended and highest grossing weekend of 2022 so far. We are even more excited that the weekend admissions revenue realized at AMC and Odeon was approximately double that of the same weekend last year, and 12% higher than the same weekend of 2019, before the pandemic."
Aron continued, "The box office results week after week after week this summer have demonstrated what we at AMC have believed to be true all along: consumers want to experience their movies through the unrivaled experience of a movie theatre, with its big screens, big sound and comfortable big seats. Our now busiest weekend of 2022 was powered by several big movie titles all playing simultaneously. Happily, the enduring resilience and consumer appeal of theatrical exhibition are on full display."
Through its recently re-launched $5 Discount Tuesday program, all these releases are available at all U.S. AMC locations for just $5 on Tuesdays. To participate in the $5 Discount Tuesday promotion, AMC guests need only to be a member of the AMC Stubs program, including AMC Stubs Insider, which is free to join. While a premium experience fee applies for movies in IMAX at AMC, Dolby Cinema at AMC and PRIME at AMC, the base fee for premium experience movies is also $5 all day long.
About AMC Entertainment Holdings, Inc.
AMC is the largest movie exhibition company in the United States, the largest in Europe and the largest throughout the world with approximately 950 theatres and 10,500 screens across the globe. AMC has propelled innovation in the exhibition industry by: deploying its Signature power-recliner seats; delivering enhanced food and beverage choices; generating greater guest engagement through its loyalty and subscription programs, web site and mobile apps; offering premium large format experiences and playing a wide variety of content including the latest Hollywood releases and independent programming. For more information, visit www.amctheatres.com.
Category: Company Release
Ryan Noonan, (913) 213-2183
rnoonan@amctheatres.com
Source: AMC Entertainment Holdings, Inc.