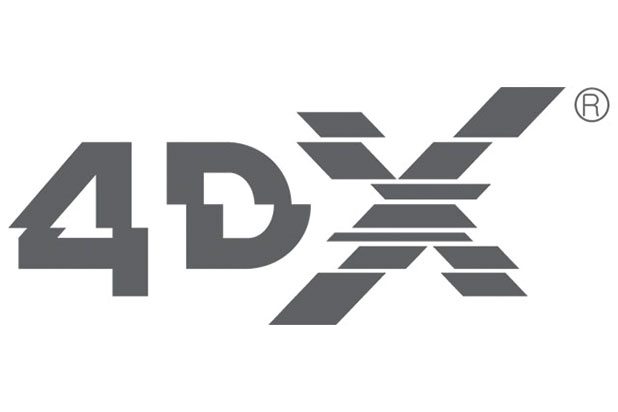 CJ 4DPLEX Partners with Nordisk Film Kino as Immersive Cinema Continues to Spread to New Countries Around the World
CJ 4DPlex, the world's leading 4D cinema company, has partnered with Nordisk Film Kino to bring its immersive 4DX theatre technology featuring moving seats and environmental effects to Norway for the first time.
Featuring moving seats and environmental effects such as wind, rain, lightning, snow and a variety of scents, 4DX is available more than 350 auditoriums rolled out around the world, opening in new auditoriums and making its debut in additional countries at a rapid pace. In 2016 alone, new 4DX screens launched at theatres in Portugal, Slovakia and Serbia among the 20 new European locations last year, bringing the total reach in Europe to 47 theaters spanning 14 countries, with the number of 4DX sites having multiplied more than two times in comparison with 2015. Also last year, 59 titles were available in the 4DX format in Europe, recording successful performances at the box office.
The newest 4DX site will be at the Ringen theatre in Oslo, with 140 4DX seats to be installed in time for a March opening. The first title, currently planned to be screened in the 4DX format at this theatre, is Kong: The Skull Island.
Ringen cinema opened in 2008, named in honor of an old cinema at Carl Berners Plass (1939-1988), and was the first cinema in Norway to be digitalized. Since then, it has become known for programming Hollywood blockbusters, Norwegian films, quality international movies and a wide variety of children's films, as well as the transmission of concerts and festival films. The cinema is known to be a leader in new technologies and amenities, including offering comfortable 120 centimeter or more spacing between each row, an auditorium with leather seats with movable, high-back tables, and a separate lounge area for private special events.
4DX goes beyond other premium cinema experiences – such as 3D and large screen formats – by adding visual, aural, olfactory and tactile dimensions to film-viewing, perfectly syncing cutting-edge technology to the action onscreen. For example, 4DX enhances the onscreen visuals of action-packed blockbusters – such as Batman v Superman: Dawn of Justice, which recorded an occupancy rate of more than 80 percent during its opening weekend in the UK last year – enabling a completely immersive experience that transcends traditional moviegoing through its special effects.
"Launching in Norway is a milestone in expanding our 4DX locations to important markets across Northern Europe. This year, one of our major goals is broadening our business across the continent, and based on our successful experience in other European countries, we are confident that this Nordisk Film Cinemas partnership will be incredibly valuable to us," said Byung Hwan Choi, CEO of CJ 4DPlex.
About Nordisk Film Cinemas
Nordisk Film Cinemas is the leading cinema chain in Denmark and Norway with a total of 39 cinemas and approximately 10 million guests a year. Every year, Nordisk Film Cinemas welcomes between nine and ten million guests in its 39 cinemas, 18 of which are located in Denmark. All 208 auditoriums are equipped with the best and most recent digital technology as it develops its existing cinemas and builds new ones. With a main objective to ensure very happy cinema goers, Nordisk Film Cinemas are about much more than showing movies, with many of its auditoriums able to be transformed into stages and concert halls. In cooperation with The Metropolitan Opera, Nordisk Film Cinemas broadcasts operas directly from New York, and the cinemas regularly hosts other special events. Through the communities kino.dk and filmweb.no, cinema fans can read about the movies, watch trailers and buy tickets, as well as share their film experiences, review films, and participate in discussions with other users.
About CJ 4DPLEX
CJ 4DPlex is the world's first 4D cinema company, headquartered in Seoul with international offices in Los Angeles and Beijing. The company created 4DX, the first and leading 4D cinema technology for feature films, providing moviegoers with an immersive cinematic experience that utilizes all five senses, allowing the audience to connect with movies with motion, vibration, water, wind, snow, lighting, scents, and other special effects that enhance the visuals on-screen. CJ 4DPlex brings 4DX auditoriums to exhibition partners along with 4DX codes of both major Hollywood blockbusters and local titles. Each auditorium incorporates motion-based seating synchronized with over 20 different effects and optimized by a team of skilled editors, maximizing the feeling of immersion within the movie, beyond the limits of audio and video. Since 2009, more than 400 Hollywood titles have been screened in 4DX. As of January 2016, 4DX reaches over 43,000 seats in operation at more than 350 auditoriums in 44 countries. For more information, please visit www.cj4dplex.com.