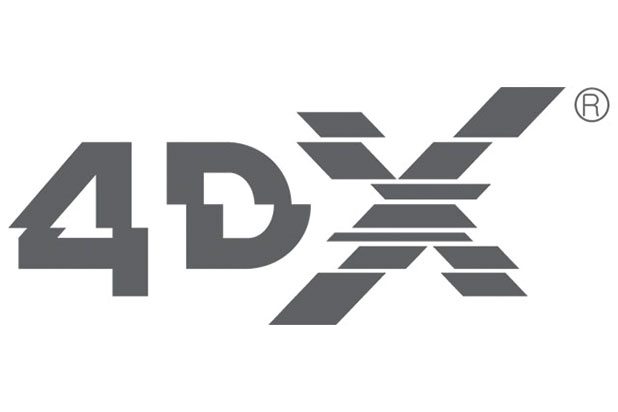 CJ 4DPLEX Extends Middle Eastern Reach as Qatar becomes 48th Country to Exhibit this Immersive Cinema Technology
CJ 4DPLEX, the world's leading 4D cinema company, has today announced that a new 4DX auditorium will open with Majid Al Futtaim Cinemas – VOX Cinemas, the Middle East's most innovative and customer-focused theatre exhibitor. This will bring the immersive cinema experience to Qatar for the first time, making it the 48th country worldwide and the seventh in the Middle East to bring 4DX to moviegoers.
The new 4DX screen – which will be located at the new VOX Cinemas Doha Festival City, located in Um Salal Muhammad – is the result of a long-standing partnership with VOX Cinemas. It follows the recent opening of a 4DX screen at VOX Cinemas Egypt this past March, and earlier openings throughout the Middle East including in the UAE, Oman, and Lebanon. VOX Cinemas first partnered with CJ 4DPLEX to bring a 4DX-enabled theatre to Dubai in December 2013 (VOX Cinemas City Centre Deira and City Centre Mirdif) and, with today's news, the total number of VOX Cinemas to feature 4DX will be 12 theatres across five countries.
VOX Cinemas Doha Festival City, located in the new Doha Festival City shopping mall, will be the first and flagship cinema for the exhibitor in Qatar. The new location will operate 18 screens and introduce new concepts to the region such as VOX MAX, Kids, 4DX, and THEATRE by Rhodes. Overall, VOX Cinemas currently operates 284 screens at 29 locations in six countries throughout the Middle East including the UAE, Oman, Lebanon, Bahrain, Egypt, and Qatar.
"As we continue our partnership with CJ 4DPLEX, we are extremely excited that our robust expansion plans have led us to introduce our world-class cinema experiences to Qatar," said Cameron Mitchell, Chief Executive Officer at Majid Al Futtaim Cinemas – VOX Cinemas. "Packed with luxury, innovation, state-of-the-art technology, and immersive AV systems that truly place movie lovers at the heart of hotly anticipated blockbusters, we are confident that our new Doha Festival City destination will deliver unmatched cinematic experiences that will continue to transform the movie-going experience in Qatar."
"We know Qatar is a fast-growing market where customers are demanding bigger and more dynamic experiences, which is why we are so excited to bring 4DX to Doha in partnership with VOX Cinemas," said Byung-Hwan Choi, CEO of CJ 4DPLEX.
As of April 2017, there are more than 46,000 4DX seats operating in 375 theatres in 48 countries.
About CJ 4DPLEX
CJ 4DPLEX is the world's first 4D cinema company, headquartered in Seoul with international offices in Los Angeles and Beijing. The company created 4DX, the first and leading 4D cinema technology for feature films, providing moviegoers with an immersive cinematic experience that utilizes all five senses, allowing the audience to connect with movies through motion, vibration, water, wind, snow, lightning, scents, and other special effects that enhance the visuals on-screen. CJ 4DPLEX brings 4DX auditoriums to exhibition partners along with 4DX codes of both major Hollywood blockbusters and local titles. Each auditorium incorporates motion-based seating synchronized with more than 20 different effects and optimized by a team of skilled editors, maximizing the feeling of immersion within the movie, beyond the limits of audio and video. Since 2009, more than 420 Hollywood titles have been screened in 4DX. As of April 2017, 46,000-plus 4DX seats operate in 375 auditoriums spanning 48 countries. For more information, please visit www.cj4dx.com.