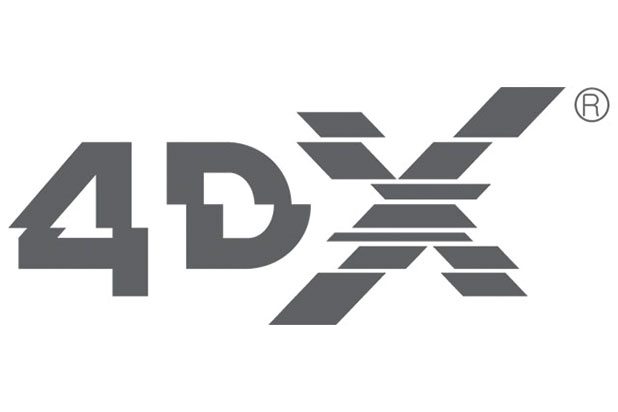 The company will also be expanding its African reach in Angola through a new agreement with Cinemax.
CJ 4DPLEX, the world's leading 4D cinema company, has today announced a partnership with Village Cinemas that will bring 4DX to Australia for the first time, beginning with the Village Cinemas Century City location. Currently available in more than 370 auditoriums across 47 countries – and averaging two new theatre openings every week – 4DX brings motion seats and environmental effects such as wind, rain, lightning, snow, and a variety of scents to moviegoers around the world. Through this partnership, announced at CinemaCon (BOOTH #2103A), this immersive experience will soon be available on six continents.
Additionally, CJ 4DPLEX announced a new partnership with Cinemax, the leading cinema exhibitor in Angola, further extending the reach of 4DX in Africa. Through this deal, three 4DX locations will open in the country's capital city, Luanda, by the end of 2020, beginning with Cinemax Talatona this year and followed by two other sites also located in Luanda. 4DX first came to Africa through an agreement with Nu Metro Cinemas in South Africa, announced in 2015.
"We are excited to announce that we have finally expanded our reach to Australia with Village Cinemas, the country's leading cinema company and top exhibitor in Melbourne. Following the first site opening at Century City, 4DX aims to establish a path to broaden its market throughout the continent," said Byung Hwan Choi, CEO of CJ 4DPLEX. "With this upcoming debut in Australia and further expansion in Africa with Cinemax, and around the world, we continue to broaden our worldwide footprint and lead the industry in progressing immersive cinema into the future."
Century City was selected as the first Australian site to implement 4DX due to its proven track record with blockbuster films, which perform exceptionally well in the fast-growing 4DX format. Additionally, 4DX will complement the current gold class offering that Village provides in order to reach the growing millennial segment of the region's population. Operating 223 screens across 23 complexes in Australia, Village Cinemas offers an array of movie experiences including premium offerings that feature reclining seats, full food and beverage service, large screens, surround sound, and now includes Gold Class, Vmax, VPremium, Cinema Europa, VJunior and 4DX.
"We are continuously looking for ways to innovate and put the power into the hands of our customers. The addition of 4DX cinema is another way for our guests to customize their experience," said Kirk Edwards, CEO of Village Cinemas. "Introducing 4DX in Australia reaffirms our commitment to offering our customers the widest range of movie experiences and how they wish to consume their favorite movies at the cinema. 4DX has transformed the way the rest of the world is watching movies, and we can't wait to share this experience with our customers."
"We are very happy to have closed a partnership with 4DX," added Cinemax Executive Director Michel Ferreira. "We are confident that 4DX technology will allow us to significantly improve the movie experience of our customers and bring something new and different to Angola's exhibition market place. That's why our partnership with 4DX includes several Cinemax sites. Together we will change the way people see movies in Angola."
About CJ 4DPLEX
CJ 4DPLEX is the world's first 4D cinema company, headquartered in Seoul with international offices in Los Angeles and Beijing. The company created 4DX, the first and leading 4D cinema technology for feature films, providing moviegoers with an immersive cinematic experience that utilizes all five senses, allowing the audience to connect with movies through motion, vibration, water, wind, snow, lightning, scents, and other special effects that enhance the visuals on-screen. CJ 4DPLEX brings 4DX auditoriums to exhibition partners along with 4DX codes for both major Hollywood blockbusters and local titles. Each auditorium incorporates motion-based seating synchronized with more than 20 different effects and optimized by a team of skilled editors, maximizing the feeling of immersion within the movie, beyond the limits of audio and video. Since 2009, more than 400 Hollywood titles have been screened in 4DX. As of March 2017, more than 45,000 4DX seats operate in 370 auditoriums spanning 47 countries. CJ 4DPLEX was named a Most Innovative Company of 2017 in Live Events by Fast Company. For more information, please visit www.cj4dplex.com.
About Cinemax
Cinemax is the leading cinema exhibitor in Angola. By April 7th Cinemax will operate 5 Cinemas with a total of 27 screens. These Cinemas are located across Angola, 3 in Luanda, one in Benguela and one in Lubango. Cinemax will reinforce is leading position within the next months as it continues to execute an ambitious opening roll-out plan.
Cinemax Cinemas are equipped with the last projection and sound technology which combined with an attractive architecture design delivers an enhanced movie experience to his costumers. For more information, visit http://www.cinemax.co.ao/
About Village Cinemas
Showing movies has long been a tradition with Village Roadshow, having started in 1954 with the first of its drive-in cinemas. Today, Village Roadshow jointly owns and operates approximately 600 cinemas across three countries, and continues to lead the world in providing state-of-the-art entertainment experiences. In Australia, Village Cinemas is one of the country's largest exhibitors with a large share of screens across all Australian states. The Cinema Exhibition division operates predominantly in Australia, Singapore and the United States mainly through joint ventures with Greater Union in Australia and Orange Sky Golden Harvest in Singapore.
Since its inception, Village Cinemas has not only expanded the number of cinemas it operates, it has enriched the cinema-going experience through the creation of 'entertainment destinations' aiming to increase attendances and improve the world of cinema. The division has also sought to widen the appeal of going to the movies by creating new concept cinemas attractive to a broader demographic and providing entertainment in true style. Village Cinemas is a major force in cinema exhibition in Australia and overseas, and continues to lead the world in stadium seating, digital projection, 3D blockbuster movies, premium cinema experiences and innovative ticket purchasing. Village Cinemas has been and will continue to be the place 'where movies live.' For more information, visit http://villagecinemas.com.au.