In 2010, when the National Association of Theatre Owners (NATO) decided to rebrand and move its annual convention (then called ShoWest) from its previous home at Paris and Ballys Hotel in Las Vegas across the street to Caesars Palace they had to come up with solutions for a number of tricky logistics. Would there be enough hotel rooms for delegates and industry professionals? Would it be possible to split the trade show between two different floors? And was there an auditorium large enough at Caesars for studios to present their showreels to attendees during the course of the event? These are just a few of the questions NATO had to answer before the first CinemaCon could take place.
Initially organizers planned to house CinemaCon attendees and the trade show at Caesars and continue to hold studio presentations at Le Theatre des Arts across the street in Paris. When presented with this idea Mitch Neuhauser, the Managing Director of CinemaCon, recalls it took him "a millisecond to say no, that's not going to happen." On a good day, it could be a 15-minute walk between the venues and Neuhauser was certain they would lose their audience along the way (figuratively and perhaps literally). Thus, CinemaCon worked out a deal with Caesars to use the Colosseum during the week of the conference which, while logistically convenient, came with its own set of hurdles.
Moving from the 1,500 seat Le Theatre des Arts in Paris to the 4,200 seat Colosseum was not straightforward. The fan-shaped auditorium, with its two balconies, was designed for live concerts by performers such as Celine Dion, who had just begun a three-year residency at the venue. Converting the Colosseum into a space conducive for showing movies with a high dynamic picture and state-of-the-art sound was a monstrous undertaking, and one that, even after more than a decade, continues to change from year-to-year. At the 2023 Los Angeles Seminar Series put on by the International Cinema Technology Association (ICTA) in partnership with The Cinema Foundation this past January, Neuhauser moderated a panel featuring some of the all-star technicians he relied upon to convert the Colosseum for that first CinemaCon, the very same one that continues to ensure the quality of each year's presentations to this day.
Accompanying Neuhauser onstage were Chapin Cutler, Principal and Co-Founder of Boston Light & Sound, Jon Graves, Product Manager at QSC and Andy Potvin, Senior Production Services Engineer at Dolby Laboratories. They were joined by Matt Apice, Executive Vice President of Marketing at Universal Pictures who explained how a Hollywood studio prepares for a CinemaCon presentation and what they require when stepping into the Colosseum.
When Cutler first scouted the Colosseum his mind immediately went to work on what needed to be done to transform the space. "My plan of attack is, it's always about the screen," he said. "What are the sight lines? How is it that we're going to turn this place which was never designed to be a movie theatre, into a movie theatre? I usually start with a premise as the place to begin. So we have a 35-foot high proscenium and we're going to start with the bottom of the screen at three feet off the deck. If it's three feet off the deck, I have 32-feet to deal with. That means 32 times whatever equals a 2.4 to one ratio, and that's where we start."
Cutler then starts working out where to hang the screen, which was very limited in the Colosseum because they couldn't disturb Dion's concert setup. And during CinemaCon's first few years he had to hang as many as three screens. "We've had to switch screens mid-show because early on, with laser, everything had to be on matte white," he said. "In order to get enough light out of xenon on a 70-foot screen we need to put in a Pearlescent and in order to run 3D we had to put in a silver screen. Literally what we were doing was hanging one screen below the other and raising one up and hanging the other underneath it."
At the same time, Cutler had to figure out where the projection booth could be installed at the back of the auditorium. He settled on a 26 foot wide space in the middle of the first mezzanine. Unfortunately, the depth was only 18 feet from the front of the balcony railing to the back wall of the auditorium with the second balcony only 12 feet overhead. "We had to figure out how we were going to get six projectors in there, along with all of the technology to fit behind it," Cutler recounted. "The only way to do it was to put it on two levels. Then we found out we had four manufacturers who wanted us to show off their wares; Barco, Christie, NEC, and Sony. But one of the things that we learned very quickly is nobody wanted us to show anything other than digital cinema content on their machines. So then we had to put in a fifth machine for slides and alternate content. Now instead of having to put in five or six machines, we had to put in 12. Generally, we end up with five different stacks and on at least two occasions, a 70-millimeter projector. So what we do is we stack two machines one on top of the other. There's four feet for each stack of equipment, and all of the control and all of the content sources are on the rear upper level. It is possible that this is the largest installation of D-Cinema equipment for a single screen operation in the world."
During those first few years the technical team was given a day-and-a-half to get all of the equipment into the Colosseum and convert the room before studios could start rehearsals on Sunday. "Keep in mind," added Neuhauser, "When we prevent a headliner from performing at the Colosseum – you take 4,200 seats figure at an average of $100 per ticket, between that and the concessions and shirts and stuff like that – figure we're costing the Caesars Palace in excess of a half a million dollars in revenue. We pay around $35,000 rental a day for the Colosseum. So when we were dealing with AEG, they were very, very tough in how much time they gave us." These days, they don't get much more time, though Caesars has learned to book acts like comedian Jerry Seinfeld the week before CinemaCon, since they only require a microphone, a stool and a spotlight to perform their acts.
While Cutler was focused on the booth and the screen, Graves was working out how to deliver the best audio experience to the audience. "For me, the first thing that I have to look at is what's the width of the room," said Graves. "What's the length of the room? Then once I find out where the screen is going to be I kind of have an idea of what I'm going to do. What our challenge was, is that's a giant fan shaped room and movie theatres are not fan shaped rooms. So what I need to try and figure out is how to acoustically square off the room a little bit."
With so few places to hang the screen in the Colosseum, there was almost no place left for Graves to hang speaker arrays, especially behind the screen. From the outset Neuhauser asked Graves whether it would be possible to play 7.1 surround sound. "I said 'I think I can do it,'" Graves recalls. "Once you stick your foot in your mouth and say you can do something like that it becomes a much bigger conversation. But also, one of the challenges for this setup, is it's an insane amount of audio gear to cover the room. It's not so much that you've got to get all the volume in there, but you need to cover the room and make it clean. And once you start talking about doing 7.1 in that room, there was a whole bunch of speakers and a whole bunch of distribution that had to go on and there are amplifiers and processing and all the things that have to be done and still fit into that room within the timeframe that we were talking about."
In other words, Graves had to take all of the necessary steps any movie theatre would require to produce good sound, with all of the same audio equipment, but do it on a massive scale while maintaining the fidelity of the sound. "We use line arrays for the screen channels," he explained, describing the kind of speaker setup generally used for large music concerts. "I know that line arrays are definitely not the most favorite idea for a cinema sound system, but the guys at QSC and myself sat down and spent a bunch of time looking at the response of that line array, the actual voicing of that line array, so that once we hung the line array in that room, it would have the proper response. You can't just hang a big rock and roll box in there and spin a bunch of knobs and expect it to sound the way that a cinema is expected to sound. In order to be able to cover the distance in that room and to cover the width in that room, line arrays were the only answer. All the surrounds in there were big power 15-inch units with three-inch compression drivers, big, big speakers to cover the space. This is just at the very beginning. Mitch often comes to us and asks us a question. And one of those questions at some point was, 'Can you do Atmos?'"
"Well, one day, we get a call from our dear friend Michelle Maddalena at Dolby," Neuhauser picked up the story. "She says, 'We have Atmos and we'd like to put it into the Colosseum.' So I reached out to the team. Andy talked to us about wanting to put Atmos in the Colosseum, but Dolby had never considered putting it in such a huge venue."
In 2012 Dolby was just introducing Atmos and Potvin admits the company had never thought about deploying the object-based, multi-dimensional audio format in a venue as large as the Colosseum. Potvin turned to Graves and the QSC team to figure out how to best bring Atmos into the venue. "His group of guys, a whole pile of fantastic engineers, broke out their resources, and modeled the whole system that we needed to put together," he said. "So I got the privilege, ultimately, of working with a bunch of fantastic engineering folks, and putting the icing on the cake that they constructed."
The line-array speakers Graves and Cutler had setup for 7.1 audio behind the screen would not work for Dolby Atmos, which requires audio to come from above the audience. Instead, they needed to hang 60-foot trusses from the ceiling of the auditorium on both sides of the room. "The trusses overhead had eight Atmos outputs per truss and ultimately eight outputs across the back of the theatre," Potvin said. "We didn't know where we wanted to put the trusses. But now we're working with riggers and now we've got to figure out where to deploy all of that stuff."
A few years later, as CinemaCon continued to grow, the conference opened up the second balcony to attendees. This meant raising the Atmos trusses above the second balcony and reworking the entire audio system. "The original product that we had deployed was outstanding, but we're going to be pushing it to its limits when we lift it another 20 feet in the air," said Potvin.
Of course, all of the hard efforts put in by Cutler, Graves, Potvin and their teams to properly transform the Colosseum into a movie theatre are in the service of the films being presented to CinemaCon attendees by studios and distributors. Studios such as Universal Pictures always debut material at CinemaCon rather than present trailers that have already been in theatres. Apice describes the time leading up to each year's event as a very chaotic few months for a studio. "We are cutting trailers creatively. We are mixing. We are color correcting. We are doing a very extensive post production process, trying to make this stuff look and sound as well as it possibly can in a pristine DCI environment," he said. "Then, while these guys are turning over this room, I come flying in on Sunday with a bunch of DCPs and it's extremely stressful for us to make sure that the picture and sound looks as good as it possibly can. We're putting materials up on the screen much, much bigger than any screen we've ever QC'ed on. Much wider audio. And you know, there's different projectors. And there's different types of screens. And depending where you sit in the Colosseum, you have a different feel for the contrast and what the picture looks like. But every year all of these guys literally always deliver. We have a lot of confidence with this team."
Apice has to not only please the CinemaCon audience, but also senior studio executives and talent that is being flown in from all over the world to present their upcoming films. "Every studio is going back to back to back in front of press and as Universal we want to look good compared to our competitors," Apice confessed. "So the quality and the technical execution is so unbelievably paramount to this being successful for us as a studio. For most of these filmmakers, it is the very first time they actually get to see something they've been working on for years and sometimes decades on a big screen with beautiful picture and beautiful sound. The good thing for me is they're typically presenting from the stage, we start to roll their piece and they run down and sit in the second or third row. So they're not that critical of exactly what the picture and sound should be. They're just thrilled with the energy of the room and the response of the crowd."
Neuhauser and the team never take that response for granted and are always looking to include new technological advances whenever they present themselves. That's why when Dolby approached CinemaCon in 2015 about showcasing Dolby Vision it wasn't a question of if it could be done, but how long it would take to pull it off. "When you do Dolby Vision, they need a lot of black time to take images of the screen. And then the projectors have to do alignment," Neuhauser said. Cutler thought he would need about a month to properly install Dolby Vision in the Colosseum. He was given just over two days. He managed to pull it off, though after four years at the Colosseum he had created a system for assuring success.
"We have all of our equipment delivered to an off site warehouse in Las Vegas and we check it all out, plug it all in, make sure we're not missing anything," said Cutler. "Jon and Dolby, when they started doing Atmos, they started bringing the trusses with the speakers already mounted on it so we could minimize the amount of time on site. What we ended up doing when we had to do Dolby Vision was we did a complete Vision set up off site in a warehouse so they could do 95% of that preset. We put up a screen that was the same width and the same height. And it had the same projection distance. So they could duplicate whatever it was they were going to face when they got into the auditorium. And that's how we pulled it off."
While Neuhauser, Cutler, Graves and Potvin spend an inordinate amount of time and effort into converting the Colosseum at Caesars into a premium movie theatre auditorium, all are quick to urge theatre operators of all sizes to do the same thing for their own cinemas on a regular basis.
"When you deploy the highest quality products, and you put on the best possible presentation, there's a tangible result for everybody that's involved," said Potvin. "Keep your quality at the highest possible level. It brings people into your rooms."
Apice, addressing any theatre owners attending the ICTA LA Seminar Series, agreed, "My hope is that you guys are putting as much effort into your theatres as we are putting into the product that's coming into your theatres."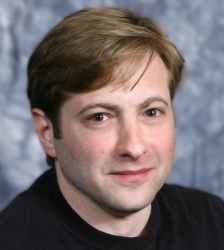 Latest posts by J. Sperling Reich
(see all)