The International Cinema Technology Association presented Ioan Allen of Dolby Laboratories with the ICTA Icon Award on 10 January during the organization's 2023 Los Angeles Seminar Series (LASS). Allen becomes the second honoree to receive the award, which was first bestowed upon the Will Rogers Motion Picture Pioneers Foundation for their efforts to aid members of the cinema industry when Covid closed theatres.
Allen is a senior vice president at Dolby who has been with the company since 1969. During his lengthy and ongoing career he was responsible for the creation and development of Dolby Stereo film technology. Allen's contributions to motion picture technology are legendary, either directly or through heading up more professional technical organizations than one could possibly name. He's a Fellow of both the Society of Motion Picture and Television Engineers (SMPTE) and the Audio Engineering Society (AES).
The Film Expo Group's Robert Sunshine, the Executive Director of ICTA, introduced Allen during the ceremony by pointing out that, though few others have had such distinguished careers, he has a lot in common with the Dolby veteran. "Ioan has won 100 awards, including five Academy Awards," said Sunshine. "I am the recipient of five merit badges from the Cub Scouts. Ioan has one of the best technical minds in the motion picture industry, yet I still I don't know what the hell a B-chain is."
Leave it to Allen, however, to underscore how privileged his career has been in one breath, while simultaneously turning the spotlight back to the importance of those in the room; highlighting their past achievements and spurring them to take on future initiatives to improve the moviegoing experience. Upon being handed the Icon trophy Allen joked, "My ambition in life is to corner the market in Lucite." The following is the remainder of Allen's elegant acceptance speech, which was delivered in his understated English accent and in a manner which held everyone present in rapt attention through to its rousing conclusion:
There's kind of a little bit of serious stuff I'm going to say. Despite all the honorary stuff, I'm really proud of what we achieved at the ICTA. I'm especially proud of what we have done introducing the seminars into part of the ICTA annual events stream. When I joined what was then the TDA, it was mainly a conversational get together gambit, play golf, chat. I felt it was necessary to fill a void in the industry which was to provide some kind of educational platform. And that formed the basis of what became the Los Angeles Seminar Series which has been going on for maybe 20 years now.
What was missing was not just training… what was missing was education. Primers on all kinds of topics. And gradually we introduced a lot of technical issues to this community. Timeless things that have been covered and some which should be covered again. I've looked at a list of topics that have been in the program during these January seminars over the last 20 years. Issues like lenses. How does a lens work? Sight-lines in new theatres. How do you set up sight-lines? Tutorials on contrast. Tutorials on brightness. Environmental reflectivity and what that looks like. Topics in audio, reverberation, X-curve and HVAC design. How do you keep the noise down from the air-conditioning?
Seat design. How many theatre chains check the acoustic characteristics of a cinema seat which has a significant effect on what's going on in terms of the sound? These are the kind of things that are the background of what makes cinema work or not work. Screen gains. What is the affect of a high gain screen? We've talked about that before, we should talk about it again.
Aspect ratios. It should be talked about more. Historically there was a good reason for having different aspect ratios. I worked on the film Barry Lyndon back in 1975 which was intentionally set at 1.66 to 1. Why? Because the average shape of the artworks at European museums, Stanley Kubrick had checked out, and it came out to 1.66 to 1. Sometimes a filmmaker has good reason for choosing what appears to be an aberrant aspect ratio. This is the kind of thing we should be discussing.
There is immense confusion in our futures which should be discussed as well. I need to know more about direct view screens. I would love to address the issue of cuing theory. Cuing theory is fascinating. What time does a movie begin? How should we stagger the opening times of movies in a complex? How does it affect the number of people you need at a concessions counter. I've been trying to get a discussion going on cueing theory for 15 years. These are all things that I believe should be part of the LASS annual January seminar series.
Cinema is not the building of a space to screen movies. It's the designing of a space to screen movies. It's a different thing. I believe that too many theatres in this country are accidentally almost screening movies. There is a danger of splitting the industry into two; premium theatres which are great and have a huge investment, premium movies which are great and have a huge investment and then an increasing gap before you reach the rest of the movies and the rest of the theatres. Our responsibility is to help bridge that gap.
To do that we have to get the middle ground of cinemas performing as best as they can. Why us? Because we're the only group equipped to discuss these issues. The practical group of you in this room comprising of theatre owners, studios, dealers and manufacturers are the right forum to discuss these issues. These are issues that are not discussed by SMPTE or HPA or ISDCF because they do not contain all of the congregation that we have in this room at this moment. It's up to us to do this work.
It is especially true now as we reach a kind of inflection point. There's a new generation of operators coming into the cinemas. At the lowest level, the traditional projectionist is gone, being replaced by an IT person whose experience of a movie is frequently playing games at home on a laptop. They do not understand the aspects of show business that many of us were brought in to believe in; getting the picture right, getting the sound right, going into the auditorium and checking if the level is correct.
It's our responsibility to keep up the quality of all the theatres by spreading the word of how good movies can look and sound at every screening. Let's hear it for the movies. Thank you very much for this award. I appreciate it very much.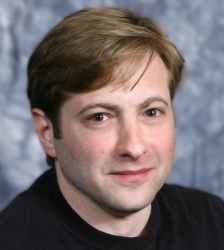 Latest posts by J. Sperling Reich
(see all)