From Entebbe's palm-poked sandy beaches to the traffic-clogged streets of capital city Kampala, movie theatres in Uganda, operated by Century Cinemax, are flooding with customers again. At Acacia Mall in the capital, moviegoers queue outside the cinema for tickets, contributing to the comeback of an industry that nearly collapsed during the COVID-19 pandemic.
With at least eight movie theatres around Uganda's capital, and close to the end of year holidays, it should be a boom time for the company that has been operating in the country since 2013. But pandemic-related disruptions, where Uganda implemented one of the strictest lockdowns in Africa, meant zero income for the group for nearly two years.
"Things have picked up this year as Hollywood is now producing more and more movies," said Akram Juuko, Marketing and Public Relations Manager, Century Cinemax. "We are glad that the public picked up the culture [of cinema-going] as soon as the economy was reopened".
Century Cinemax has cinemas in Kenya, Tanzania, and, most recently Rwanda and South Africa, rendering them one of the largest cinema operators in the region, according to Satish Guna, General Manager of the group. The group's theaters across Kampala had to be shut down to curtail the spread of COVID-19. When the virus began to recede, the company reopened their cinemas in January after receiving permission from the government to operate at full capacity.
Century Cinemax theaters feature international standard state-of-the-art theaters with cutting-edge sound and vision technology. With a seating capacity of around 800 people, each theatre boasts recent digital 3D technology and 5.1 surround sound. Showing the latest movies produced in Hollywood, local Ugandan movies are also popular, as well as content from India's Bollywood film industry. Each movie is charged around Ugandan shillings (UGX) 15,000-20,000 per ticket, the equivalent of USD$5-8.
Uganda has one of the youngest populations in the world with over 78% of its population comprising youth below the age of 30. Most of these love to spend their leisure time going to movie theaters to watch the latest releases. "Young Ugandans in particular like watching movies, and they have a keen eye for identifying high-quality content," said Guna.
According to Juuko, the theaters lost more than UGX70 billion – around $18,000 – in ticket sales over the 84 weeks that they were closed. Before the pandemic, Century Cinemax's footfall was around 200,000 people.
"Some months, when we had big releases, the numbers went up," Juuko said, adding that, "in 2019, for instance, the numbers doubled. The first day of cinemas reopening we sold out, particularly for the films "Spiderman: No Way Home" and "The King's Man", which were not yet in the public domain at the time".
The cinemas are currently operating at around 80% capacity of pre-pandemic levels. And Century Cinemax has plans to expand, to have more cinemas in major districts, countrywide.
Other Challenges to Overcome
Another challenge Century Cinemax faces is competition from cheap DVDs, daytime television, online options such as Netflix and Showmax, as well as torrents [online content streaming], which is becoming more accessible with increased internet availability and connectivity in the country.
The other dilemma is that an alternative to Hollywood content – local film production – has been in limbo for the last two years. Since the pandemic, the majority of local filmmakers have shifted their focus to making television programs such as dramas, series, and reality shows. Some have since decided to pitch their films to streaming services like Netflix and Showmax. It is clear that the country's largest cinema operator will take some time to fully recover to pre-COVID levels.
But there has been a growing demand for high-quality movie entertainment systems in Uganda. According to the National Media Council, Uganda has over 10 functional cinemas, constituting less than 50 screens spread across Kampala, Entebbe, and Mbarara. And Uganda's film industry has grown over the years. Practitioners estimate that about 200 local films are produced in the country annually. The country has been the setting for a few big international films, including "The Last King of Scotland" (2006), and "Queen of Katwe", starring Lupita Nyong'o, was partially produced locally in Uganda in 2016. "Kony Order from Above" became the first Ugandan film to be nominated for an Academy Award for Best International Feature Film in 2019.
In a recent report by the United Nations Educational, Scientific and Cultural Organization (UNESCO), "The African Film Industry: Trends, Challenges, and Opportunities for Growth", Uganda's film industry faces challenges including; inadequate technical training, lack of effective film structures, lack of funding, high levels of piracy and a lack of competence among filmmakers to encourage local content production and professionalization. And one of the main issues is that Ugandan filmmakers continue to grapple with a lack of funding for their projects. An EU-funded UNESCO project for the development of Uganda's film sector is currently underway, working with the Uganda Communications Commission to establish a national film fund.
Ugandan film has had a rocky time of it, with multiple obstacles along the way. But the future seems bright as more Ugandans are eager to tell their stories through cinema, and local audiences are becoming more aware of the quality in film production over the last ten years.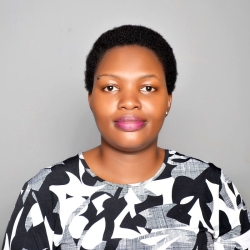 Latest posts by Diana Kakire
(see all)