Having already dominated the summer box office on its way to being one of the highest grossing movies of 2022, "Top Gun: Maverick" landed a few more accolades by winning three Golden Trailer Awards during a ceremony held in Los Angeles on 6 October.
The Paramount Pictures sequel to the hit 1986 movie won three of the 18 categories handed out during the event, including Best Summer 2022 Blockbuster Trailer and the coveted Best In Show prize. "Top Gun: Maverick" was also awarded with the trophy for Best Action Trailer.
In accepting the first of the film's three awards, Chad Miller, President of AV Squad, the firm who created the "Top Gun: Maverick" trailer, thanked editor Joel Landis. He went on to point out the trailer was produced two years earlier and then was delayed, along with the film itself, for two yeas due to the COVID pandemic.
This year marks the 22nd annual Golden Trailer Awards which honor the best trailers and marketing material for movies, television and streaming series. The companies and individuals responsible for creating the marketing campaigns turned up en masse for the ceremony which was held at the Orpheum Theatre in Los Angeles. The proceedings were hosted by comedian Henry Cho who kept the evening moving along rather swiftly.
The Golden Trailer Awards also hand out prizes for social media campaigns, posters, radio and television spots and other marketing campaigns for film, television and streaming titles. In a sign of how the industry is shifting towards streaming services, this year the event expanded with two new categories included in the live ceremony; Best Drama for Television/Streaming and Best Comedy for Television/Streaming. Campaigns considered for the awards had to be created between 4 April 2021 and 31 May 2022.
In discussing this year's event, Golden Trailer Awards co-founder Evelyn Brady-Watters said, "We are thrilled to offer a huge congratulations to all of this years' honorees and nominees. Their contributions are imperative to this industry and we appreciate their contributions, as well as everyone who came out to support their creativity."
A complete list of winners can be found on the Golden Trailer Awards website. The winners of the 18 categories presented live are as follows:
Best of Show
Top Gun: Maverick – "Back" – Paramount Pictures, AV Squad
Best Action
Top Gun: Maverick – "Back" – Paramount Pictures, AV Squad
Best Animation/Family
Marcel the Shell With Shoes On – "Remember" – A24, GrandSon
Best Comedy
The Unbearable Weight of Massive Talent – "Cage Cutdown" – Lionsgate Films, Transit
Best Documentary
The Rescue – National Geographic, Mark Woollen & Associates
Best Drama
King Richard – "Greatness" – Warner Bros., Wild Card
Best Fantasy Adventure
The Adam Project – "Future" – Netflix, Trailer Park Group
Best Foreign Trailer
Petite Maman – "Magical" – Neon, GrandSon
Best Horror
Nope – Universal Pictures, Buddha Jones
Best Independent
Pig – "Whistle" – Neon, Zealot
Best Music
CODA – "Something" – ATV+ Marketing – Apple, Inc., GrandSon
Best Thriller
The Guilty – "Listen" – Netflix, GrandSon
Best Video Game Trailer
The Outer Worlds 2 Xbox – Buddha Jones
Golden Fleece
The Matrix: Resurrections – Warner Bros., Buddha Jones
Most Original
Everything Everywhere All At Once – "Fight" – A24, AV Squad
Best Summer 2022 Blockbuster Trailer
Top Gun: Maverick – "Back" – Paramount Pictures, AV Squad
Best Teaser
The Tragedy of Macbeth – "Something Wicked" – Apple TV+, Mark Woollen & Associates
Best Drama for a TV/Streaming Series
House of the Dragon – "Tear Down" – HBO, JAX
Best Comedy for a TV/Streaming Series
The Great – "War" – Hulu, Motive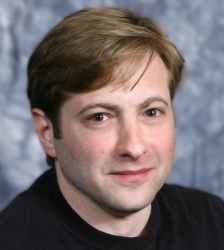 Latest posts by J. Sperling Reich
(see all)