It may come as a shock to some, but for decades advertising theatrical film releases on television was prohibited in France. The French government believed that allowing movies to air commercials and trailers on television would only benefit American studios, i.e. Hollywood, at the expense of local and independent productions, so they forbid them from airing commercials. Advertising books on TV was also verboten.
In August of 2020, with cinemas suffering financially due to the COVID pandemic, the government issued a decree which allowed certain business sectors, including the film industry, to place ads on television for 18-months. (The time frame was later extended through October of 2022).
Now a new study conducted by the the country's TV advertising union, Syndicat National de la Publicité Télévisée (SNPTV), has found that the experiment may have worked. The organization surveyed 1016 people representative of the French national population aged 18 and over. Of those, 56% of respondents said that seeing a commercial for a movie on TV made them want to see the film in cinemas. The figure is higher for those aged 25-44 years old (67%) and 45-44 years old (64%).
Perhaps more importantly, 38% of those surveyed actually went to the cinema to see a film after seeing it advertised on TV, a figure which rises to 51% when only including 18-34 year olds.
"These figures are very encouraging and positive for the film industry and it confirms the affinity between television and cinema," said SNPTV President François Pellissier. "Since its opening in August 2020, nearly 150 films have benefited from a TV advertising campaign with a strong emphasis on French films, a large presence of French low and medium budget films as well as art films and documentaries of all nationalities. The strong impact of television media in raising awareness, inspiring people and encouraging the French to go or return to cinemas during this period of health crisis must be emphasized."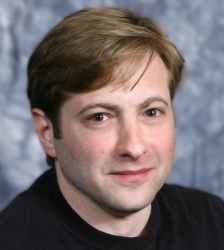 Latest posts by J. Sperling Reich
(see all)