For the most part, the filmmaker lunch at each year's CinemaCon is a fairly straightforward affair.  Don't get us wrong; show organizers always manage to get big names to turn out for an hour long conversation.
In 2012 directors Martin Scorsese and Ang Lee took the stage to banter about filmmaking, specifically 3D movies.  The very next year filmmakers Sam Raimi, Oliver Stone and Guillermo del Toro were the honored guests.  Then there was the time in 2015 Clint Eastwood showed up to regale CinemaCon attendees with stories from half a century of making Hollywood movies.
Yet, despite all the A-list participants at each CinemaCon filmmaker lunch, they tend to be a little staid in what actually gets discussed, as one might expect given the public setting.  Save for when Eastwood confessed he'd never threatened to kill documentarian Michael Moore, but that it might be a good idea, the event almost never generates big headlines.
That was decidedly not the case this year however, during a CinemaCon held under the cloud of an ongoing pandemic.  With COVID-19 having strained relationships between studios and exhibitors, the hope was the annual trade show might bring both sides together to work through any differences and provide some near term certainty for the industry.  Instead, by the time the filmmaker lunch was held on the last day of CinemaCon, very little had been openly addressed in any way that provided assurances to exhibitors for a steady flow of new product with some form of exclusive release window.  Thus, there was a discernible tension in the Octavius Ballroom at Caesars Palace as the panel members were introduced.
Filmmaker Patty Jenkins, the director of "Wonder Woman" and "Wonder Woman 1984," was surely the headliner. She was joined by Chris Aronson, Paramount's President of Domestic Distribution, Rolando Rodriguez, CEO of Marcus Theatres and Mark Zoradi, CEO of Cinemark.  Doing a yeoman's job moderating the panel was Ryan Faughnder, a film industry reporter for the Los Angeles Times and the writer behind its entertainment business newsletter The Wide Shot.  He managed to keep the conversation moving with pointed questions and was wise enough to not get in the way amidst verbal sparring of the panelists.
And while it may have taken all week, many of the contentious issues on the minds of exhibition and distribution were brought up and energetically debated.  While none of the outstanding problems were actually solved, there was a huge sense of relief that they were being openly acknowledged in a public forum where everything was on the record.
Because so many professionals were unable to be present at CinemaCon to witness the noteworthy discourse in person, we're providing the following transcript of the "An Industry Think Tank: The Big Screen Is Back" panel.  It has been edited for clarity, readability and length.  Keep in mind while reviewing the transcript that Jenkins' last film "Wonder Woman 1984" was released by Warner Bros. day-and-date; and on HBO Max.
Ryan Faughnder: I want to get right into it. We've heard a lot about different models, and everybody has been talking about a pandemic, and how do we get out of it. Is it going to be movies that bring people back? Is it going to be just getting rid of day-and-date releases. I want to look at it from a more big picture perspective and turn it over to my panel to ask what can this industry do as a whole to bring massive audiences back, especially at a time when there's so much uncertainty with business models and the virus? And I think I want to start off with Patty, to address some of the things that have been on your mind.
Patty Jenkins: Thank you. I think this is such an interesting period of time because this pandemic struck right when we were at a moment of debating this issue anyway. And I think it's been very easy for a lot of people to use the pandemic as an argument, pro-something that some of the industry is already trying to do, which was day-and-date. The truth is, I'm gonna pull way back, I have thought there was a big misunderstanding of the theatrical industry going on for a long time. In my view, the theatrical industry was always booming and can always be booming, if it has diverse content, appeals to all age groups, and is a wonderful experience. And in my lifetime, I have watched diversity of content plummet. You can have six theatres in town, even in Los Angeles, and they're all playing the same three movies. Quality of the screens has gone way down. I'd say 80% of the time I go into the theatres, the volume is at six or five, because somebody complained in another theatre and nobody's checked it. And so it's made it a less appealing experience for people. I think the studios have made it very hard for people to have diversity of content and how they've negotiated with these theatres trying to stay alive. So I think that the first thing that we need to talk about is the fact that people always will want to go to the theatre and I believe in the theatrical industry as a standalone thing. I'm so excited for it to come back and for us to fight for it together. I think that the pandemic has been interesting. I, myself even, was involved in deciding to go day-and-date with my film, because that was the best choice out of a lot of bad choices at that moment. But I think that I'm excited for us to fight for the theatrical industry, and what it can be as a standalone, you know, theatrical run, and making theatres great again, and allowing diversity of content in because that's what we're seeing the streaming industry has, has proven that it wasn't true that adults didn't want to go see dramas and that people didn't want to see romances, I so want to thank all of you for fighting to keep your theatres alive and keep this all going. I'm going to fight right by your side to try to keep my films in the theatrical experience. And I'm excited for us to fight to bring back the theatrical industry on the other side of this.
Mark Zoradi: First of all, thank you Patty. And we really do appreciate all you've done. And, you know, I think you said one thing that's really clear, that is there was a lot of experimentation at that time. And what we're seeing now and we've been hearing this week, both publicly and privately, is just about every content provider is back to saying that some form of an exclusive, flexible, theatrical window is good for the business. One thing Chris that you said that resonated with me is going back to the days of VHS and DVD and cable and then streaming, theatrical has always come through. And one thing that sticks out to me is, I remember I was in the video business in the mid 80s when a publication it wasn't the LA Times, it was on the other coast, it was a very well known publication, the big headline on the business section was "theatres Are Dead, Because the New theatre is in Your Home with VHS Tapes." Well, you know how untrue that was that. How wrong were they over and over and over again? What I'm most excited about is that the content providers primarily have decided and seen that a flexible, what we call dynamic theatrical window, is good for the overall business.
Ryan Faughnder: What do you think about that, Chris? Because we've seen Paramount experiment a bit too, as well, with "Paw Patrol" this last weekend, which you cited on stage this morning as having been a success. We've heard a lot about how windows, or the simultaneous release, doesn't work for anybody. I'm not sure that that's true. If you ask Paramount+ or HBO Max. So I do wonder what your perspective of this is, Chris, in terms of how it impacts the diversity of content, and where you see windows going from here?
Chris Aronson: Well, I think if you look back, I mean Patty's point about a diversity of content, we tend to look at a lot of numbers in this business. You look at the weekends, the highest grossing weekends, it's not just one film. It's when this business is firing on all cylinders, there is something for everyone. Everyone! And that's when this business really thrives. But look, I think we have some issues, underpinning issues, that need to be addressed and you touched on one of them. It's the quality of the experience. We're asking people, we're exhorting people to get out of their homes and come to your theatres to see our films. First we have to get them back because a year-and-a-half long pandemic has changed consumer habits. A lot of the decisions that were and have been made and will continue to be made, as long as we have to continue to fight this scourge, are going to be on a picture by picture basis, certainly for our company. I don't think you're going to see any slate long deals anymore, like what Warner decided to do with HBO Max. But until we get our business back, we have to make some tough decisions, we just do. So we're gonna continue to do so and work in partnership with everybody here. But I think the opportunity for us is to find out if people aren't coming to theatres, we need to find out why. And if we can figure out why, then we can figure out how to solve that problem and get them to come to see our movies in your theatres.
Ryan Faughnder: Rolando, I think I might ask you, what are theatres doing to or what should theatres do to improve the experience so that is the ideal that, so it matches the ideal that we all talk about here, like the majesty of cinema?
Rolando Rodriguez: I guess I would start off by saying what excites me is every one of the people out there, because you're doing an incredible job. And by the way, the journey is just beginning because we're rebuilding our industry again. And when you look at an industry that's gone through almost 18 months of painful experiences, we're re-educating our consumers. We're re-educating our associates. We're investing back in our businesses. And so to answer your question, Ryan, there's a couple of things that really point to what these folks out there are doing on the exhibition side. One is that the large screen formats are working fantastically. If you look at the percentages and how they're performing out there, it tells us that as an industry, we spent a great deal of investment prior to this COVID challenge that we dealt with. Secondly, when you look at the recliner, seating investments that have occurred, the food and beverage investments that we made, the technology, whether it's Atmos sound or what not, clearly the investments are happening. I think the opportunity that we're all dealing with right now is how do we financially get ourselves back going again? And that takes that partnership, as Chris indicated, between distribution and exhibition? And how do we work together to ensure that the consumers recognize that we have an incredible price value relationship that can't be duplicated at all. Patty and I were just talking. I said, "You know, I had the pleasure of watching 'Wonder Woman' in both formats and there is no comparison in watching a movie on the television set, versus watching it on the large screen." You miss that movie if you watch it on the small screen, from my perspective. And so the next item that I really would like to touch is certainly the diversity of product. And I think that's so important that we're starting to do that. Look, families are starting to come back. We had a wonderful weekend with the family business, as an industry this past weekend. And thanks to "Paw Patrol" which helped with that. But you know, we also had "Jungle Cruise" that was doing well and we also had "Free Guy." And if you have all three of those, it shows that the family business is coming back. To Patty's comment, "Where are the other comedies?" Right, "Where are the adult films that we need?" And I think, as Chris indicated, once we get three or four of those working, I think we start building momentum. And that momentum is going to be built as we get back to the days of two or three films opening up on a weekly basis. And the consumer will recognize that the best place to watch the movie is in our theatres. There's no question that the big screen is back.
Mark Zoradi: Right, right, could I just add one point there? Rolando I agree with everything you said, and I think the only thing that I would just add to that is we, as exhibitors, have to really focus on the customer experience. And that begins at the very beginning, when they're first going on to our app, or they're going on to our website, and then flowing it through. And I think there's been giant strides there. Then the second part of that is to use our data to actually become a marketing partner with the studios. Studios have traditionally done all the heavy lifting. And now as movie retailers, we need to more fully get in the game with all of our data to bring those people back.
Rolando Rodriguez: I think that's right. And I think it's the full responsibility for us as exhibitors to recognize that. Look, the movies that are coming out in the next couple of weeks, we have an incredible opportunity to drive that point home. I think that when we all experience "Ghostbusters," and "Clifford the Big Red Dog," and obviously, you know, "Shang-Chi," our responsibility becomes why don't we help our distributor partners help us help them? And that means that we have to market together to ensure the successful impact that we make as exhibitors. Because that obviously will draw the responsibility of ensuring that our distribution partners recognize the importance of that window, the differential of that window within our industry.
Patty Jenkins: And I have one thing I want to add, which is I think we have to change where our head is of what the theatre-going experience is. And that's exactly the point that you're touching upon. When, back at the height of the theatrical industry's success, it was a treat, it was a special thing to do. And it was something you could not experience anywhere else. It still needs to be that. It still can be that and it still is that if it's properly done. I have the best TV and sound system that you could possibly have at home. And it doesn't compete even the tiniest bit with sitting in a dark, amazing theatre with an incredible screen. But I also noticed that when I first went to the iPic theatre, which I don't know if they're at CinemaCon, but those guys had a mind blowing experience. The seat was assigned. It was a reclining seat with a blanket. A waiter came and took my order. I was looking for excuses to go back, because it's easier than being at home. It was a treat worth going to. It was like getting to fly first class, you know? It blew my mind, the screens were incredible, the experience was incredible, and on any given day, just like you want to go to Disney World, it was like, "Oh, I would do anything to ditch what I have to do today and go there because the food will be taken care of for me. And there's a huge selection of things to order and somebody else…"
I'm not saying it always has to be that way. But I'm saying, I think we need to get our head in the place, on both sides… I want to make films for that experience. And I want there to be theatres to have that experience. And I believe in that experience, that we can all do that and change how our industry has been… how we've been approaching it. It's not just a room with a screen. And it's not just watching it with other people, even though that's huge.
Ryan Faughnder: So does that mean the analysts are right when they say we're moving towards a world where we have more premium large format cinemas like you are talking about? Where it's a more premium experience, people are going less often, it's more expensive? The industry has already tried jacking up theatre ticket prices, and it has perhaps not had the impact that you would want so…
Mark Zoradi: Ryan, we're not looking to raise prices. The prices that we're charging in our theatres now is what we were charging pre-pandemic. And then through subscription programs, anybody can come to our theatres any day, any show for $10, in any city. So we want to keep movie tickets affordable to the mass audience. And it's maybe one of the last out of home experiences that you can do that. So we're not looking to jack up prices, either on tickets or on concessions.
Rolando Rodriguez: I call that adaptation and change.
Mark Zoradi: You're famous for that.
Rolando Rodriguez: Yeah, but I think it's the misperception that's out there on the pricing of the experience that we provide. I'm out of Milwaukee and we just had our Bucs win the NBA Championship. Heaven forbid if you try to buy a ticket to go watch that game, or try to pay for a ticket to go to an NFL game or a baseball game. And there is the experience like Patty just indicated, you know the sound, the seating capacity, the service element that's on us right? That's the responsibility of exhibitors to make sure that we put the best show on the road. But on a comparable basis, for a family out there a middle class family, there is no better entertainment component than going to the movie theatres. I think that we remain at the top of that list.
Chris Aronson: Okay, I'm sorry. And Rolando, you are a dear friend, but I am going to disagree with you. I think it is a fallacy to compare going to the movies to live sporting events and this is not the first time I've said it. Live sporting events are a once-only experience. The thing about going to the movies is it's the same experience at Monday morning at ten o'clock as it is Saturday evening at 7:30 pm. And that experience, the quality should be the same. But you can't compare the price of a movie ticket to the price of an NFL game or an NBA game. It's apples and oranges. I'm sorry, pricing is an issue in our business. It simply is. If we revert solely to premium formats, attendance is going to continue to go down and down and down. And nobody wants to acknowledge it. But this has been happening for years, and nobody wants to do anything about it. And I say there is something that can be done about it. And we collectively need to do that. We need to figure out how to get more people to go to the movies, not fewer people. More is better. I spent 10 years in exhibition. I don't think it's changed. More people in the door, more money gets made, by everybody! Pure and simple. We can't just rely on that same group of frequent moviegoers and try to get more money out of them every time they come in the door. That's a self-fulfilling prophecy to going off the rails. And I don't want to see that happen. I really don't.
Rolando Rodriguez: My dear friend, you know, that's one of the great things that we can always agree to disagree. And thank you for your thoughts. I would say to you this, there's a lot of baseball games and a lot of basketball games, right? And you got the folks to buy season tickets. But you're right, let's give that particular example, and by the way, you're welcome to come to Marcus Theatres on Tuesdays, because you can get in for $5 and you can get free popcorn.
Mark Zoradi: That sounds like a good deal.  And if it works great on Tuesdays maybe there's another day it could work too. And maybe there'd be even more moviegoers. Have you tried it? I think it could happen.
Rolando Rodriguez: I think that's a fantastic idea. Trust me, I think that there's no question that Chris, and I agree with you. I think there's a price value relationship, in our focus, no different than in retail, and no different than in restaurants. Everyone is talking about traffic through the door. There's no question that a business is successful when you drive more attendance. And we should be about attendance. And so working with great partners like yourself, and others within the distribution side, if we can continue to work together to ensure that that price value relationship remains very attractive, while at the same time, it's financially feasible for our distributor partners and for ourselves to ensure that we can make a living… Then that's great. But again, come to our $5 Tuesday, glad to give you the popcorn myself.
Chris Aronson: Will you take away my season's pass?
Rolando Rodriguez: You know, that'll happen later.
Patty Jenkins: I agree with you, but I don't think we ever fine tuned the premium experience. I think there are lots of ways that people are willing and do spend money on all kinds of things, including 15 subscriptions. You know, those people end up going out to dinner instead. And it's more expensive. And so I do think that is something to be looked at. I don't think that there was really the kind of premium experience at the price where it can be done enough.
Chris Aronson: We cannot… we can't do things the way we've always done them. We must adapt and we must change and we must get better. We have to get better. And if we do, this room, we'll need a bigger room for CinemaCon next time.
Mark Zoradi: Chris, you know that we're kind of in the same boat with you relative to being very careful about pricing. But there was one thing that does happen when Patty's next movie comes out, "Star Wars: Rogue Squadron." What will happen when we put those tickets on sale, the first tickets that are going to go are going to be for our premium formats. We're going to oversell those because people are gonna come to see big high profile movies like "Star Wars" or "Top Gun" that you guys are releasing, and those first tickets to go out the door, thousands and thousands of them will be for a premium format. So look, we want to have affordable prices, steep variable pricing, and that's really what you're talking about Rolando, with discount Tuesdays, which the industry has embraced, that steep variable pricing. So people can come to the cinema for under $10 on many days, but also on that Friday night of opening when they come to see "Top Gun", or when they come to see "Star Wars," people want to pay the extra amount to be in the IMAX, the Dolby, or the XD or whatever the local PLF is?
Rolando Rodriguez: That's well said, Mark. I think it's about dynamic pricing. And I think the question is, the beauty of our industry, and I think we can all agree, is that we cater to general audiences. The beauty of our art form is that we bring people together of all different economic classes. And we have to find that balance, right? It's no different than on an airplane, where you're paying for coach or you're paying for first class. That variable pricing, that dynamic pricing, the ability to cater to all consumers, and especially those audiences that don't really have a chance to go to other entertainment venues… It's about traffic, and I'm in full agreement with you on that, driving attendance.
Ryan Faughnder: And speaking of pricing, we've just been through 18 months, where a lot of movies have been basically given away for free. Patty you were sort of a… well, I shouldn't say unwitting or unwilling, but a pioneer nonetheless, not by your choice, perhaps in the day-and-date experiment. So can you talk a little bit about your experience with that and what your takeaways were and what you think about that model now?
Patty Jenkins: Yeah, it's it was a very, very, very difficult choice. It was such a dark time. And we were all distracted by so many worse things with people being in the hospital, as we still are. For me, I was looking at what is actually turning out to be true, which was that we had no idea when this pandemic was going to get under control in the way that we hoped. And "Wonder Woman 1984" had already been finished for a while. And so it was one of the overdue films. I was watching as movies were pushing and piling up. So it was the best choice of a bunch of very bad choices.
It was a heartbreaking experience. I think it was hugely detrimental to the movie. And I sort of knew that could happen. I was like, "Oh well, at this point, what are you going to do? Like, wait for two more years or three more years, until I was happy to give the film to the public." I don't think that it plays the same on streaming, ever. I'm okay with it to go, with films to go to streaming eventually. But I definitely think when you make a film, and particularly I did all practical effects, and shot on IMAX, you know, it's painful to watch that not go to the big screen experience. But it was a choice that was the right choice for all of us. And I was very much in deep conversation with Warner Bros. about that particular film. But no, I'm not a fan. I'm not a fan of day-and-date, and I hope to avoid it, forever.
Rolando Rodriguez: (humorously, to underscore the point) What was that last word?
Patty Jenkins: Forever!
Rolando Rodriguez: Chris, we're looking for that confirmation from you.
Patty Jenkins: The thing is, I make movies for the big screen experience. That's the sandbox I'm in right now. It's okay for me if you watch it for a second or third time later on streaming on your phone, but I'm not making it for that experience. I'm… I grew up loving the cinema. We all love the cinema. Just that great story you told about that people said that people would stop going outside when the printing press started. We want to be together. And we want to go out and we want somewhere to go. I believe in the theatrical experience. And I don't understand why we're talking about throwing it away for 700 different streaming services that there's no room for in the marketplace. You know, I'm not, I'm not saying that doesn't make sense for studios, who have billion dollar industries, to throw them in the garbage so that they can roll the dice at competing with Netflix. It's crazy, to me. So anyway, all I keep saying is one studio should plant a flag and make a huge commitment to the theatrical experience and the filmmakers will go there as a result. And so, I invite a studio to do it.
Rolando Rodriguez: Well, Chris, you're on the spot.
Mark Zoradi: You know, I learned a long time ago, don't ever put words in Chris' mouth, but I know I can put these words in your mouth. You can be absolutely sure that Paramount is not going to put "Top Gun Maverick" or "Mission Impossible" into a day-and-date situation. I mean, I know you can't commit to it, but I'll commit it for you, how's that?
Chris Aronson: You've committed it for me. (the audience laughs) But I have a line. If you put a film, no matter what it was originally made for, on television… It's a TV, film. Put a film in a theatre. That's a movie… That's why they're called movie theatres. (the audience applauds)
Patty Jenkins: And all of the films that streaming services have put out, I'm sorry, they look like fake movies to me recently. I'm like, I don't hear about them. I don't read about them. I don't see anything about them. It's like, it's not working as a model for establishing legendary greatness.
Chris Aronson: It's true. I mean, you can make 75 movies a year. And it's almost like watching 10 trailers in a row, you're not gonna remember any of them. (turning to the audience after a dramatic pause) In case you missed that 10 is too many trailers to play.
Mark Zoradi: I wondered if you had a message there.
Chris Aronson: I just wanted to make sure it wasn't lost on the room. It's too many trailers. That's part of the experience.
Rolando Rodriguez: As long as you're putting the trailers for "Top Gun" and "Mission Impossible" on there.
Chris Aronson: I don't have a podcast to promote, but I can promote that… Don't play too many trailers. Okay?
Patty Jenkins: I agree. In the UK, there are theatres that planned for 40 minutes of trailers, and you literally stop going, or you show up 40 minutes late. And because…
Chris Aronson: And it actually defeats the marketing purpose, because the recall rate, when you see too many trailers in a sitting, the recall rate just goes down and down and down, which defeats the whole purpose of running the trailers in the first place.
Rolando Rodriguez: And I think we can actually play enough trailers, not 10, I agree with you, and we look forward to some of those 60 second or possibly 90 second trailers.
Chris Aronson: I totally agree. However, if they're shorter running times, and we are working toward that end… That doesn't mean you can squeeze more in!
Rolando Rodriguez: I agree. I agree.
Chris Aronson: I just want to make that point.
Rolando Rodriguez: No, it's about shortening that time period and being effective.
Chris Aronson: Correct. Sometimes shorter is better. (this not-so-hidden reference to shortened release windows generates nervous laughter from the audience)
Mark Zoradi: We're going to leave that to the imagination?
Ryan Faughnder: Moving on from that… Streaming and theatrical are often… (recognizing everyone in attendance was still chuckling over the "shorter" double entendre)   I can't believe I have to ask a serious question after that. Streaming and theatrical are often mentioned in opposition to one another. But there is an argument that one can feed into the other. Anyone can respond to this but I'm very curious to hear Patty's take or Chris' take or anyones…
Patty Jenkins: I do think there is a strength and weakness, that are very different for both. I also have a deal to make things for Netflix because I really believe in limited series and television series. As a filmmaker, there are stories I want to tell, like when I did "I Am The Night," that are longer and don't fit into the movie format. They do have their own strengths and weaknesses. And that's what I'm saying, like with the theatrical experience. There are documentaries, and certain things I don't mind streaming. But the movies are made for the theatres. And for a second watching there is streaming. Streaming is great for massive amounts of content, streaming TV shows, bingeing TV shows. I think they're two very different skill sets. And I see them succeeding as two very different things. So that's how I see them working together. That's why I think it's a mistake for the film industry to throw something away that's so valuable when it's for something that's not even it's right outlet necessarily.
Ryan Faughnder: Or, and Patty you mentioned that you as talent, are going to fight for this experience. How can talent and directors and filmmakers fight for that window?
Patty Jenkins: I think we have to be really, really clear about the absolute necessity for it. And I've talked to many, many filmmakers about all of us uniting. And if somebody does guarantee a theatrical run, we will literally go out of our way and take less fee, all kinds of things, to guarantee that our movie has a chance at success in this certain kind of way. So I think talking about it in the beginning, not laying down to this idea that this is an inevitability… that it is not an inevitability and it actually doesn't make sense to me.
We have lost so many wonderful things in the world exactly this way. Where it's like making appliances that last forever, we just throw in the garbage and start making disposable ones. Somehow that happened. You know, we let it happen! We don't have to let it happen here. But the studio system has to aggressively help to not strangulate the industry as well, by making it possible for people to be first run theatres, so they can play other diverse content, by making flexible deals… I think that the theatrical industry has got great leverage right now, based on everything that has been happening, to fight back for very good terms, in keeping movies in theatres. And I think we need to stop treating it like it's a foregone conclusion that this is the inevitable future. Somebody's going to break the model in a way that rocks the world. Like they're going to start making movies and make a special deal with the theatrical industry who will hold it in much longer than everybody else. And they'll be making a billion dollars, and everybody else will be counting they're streaming dollars again…
Mark Zoradi: I have some data on that too. Streamers are not our enemies. I mean, streaming is really good television. We have better televisions at home than we've ever had. And Ernst & Young did a little research about a year, year-and-a-half ago, and it was clear; people that stream more in their home, actually go out of their home and go to the movies more too. So they're not, they're not at logger jams here. There's been a lot of movies on television for years and years and years. If you remember, direct to DVD, it was HBO movies at home, Showtime movies in the home, you know. Saturday night movies at home. So having great television in the home is not something that is going to kill theatrical, it's been there for a long time. People who like to watch entertainment at home are the same people that also like to get out of their home and see movies, because they like entertainment. They're big consumers of entertainment.
Rolando Rodriguez: You know, when I went to MBA school, they said you need to think strategically on a long term basis. And I think we're going through a time period of possibly thinking a little bit on the short term. How quickly can we burn through this and possibly introduce this new shiny object?  Frankly, it's been around for a long time, the whole streaming and content situation.
But there's three things in my mind that are very important to keep in mind. Number one, from the business perspective, it makes sense. The business model of having a window makes sense. That's number one, financially, it is the right thing to do. Secondly, the artistic community, going back to the original question, as well as exhibition, recognize that we actually have a social responsibility as we think about our communities, that we bring people together. And thirdly, the ripple effect we have within the surrounding businesses that we actually help in the overall economy. There are some really important elements that you, in the artistic community in particular, you have voices, and we bring people together, and we make a difference. And so I hope that it doesn't continue to be so short term as we think about the implications of what we may be causing ourselves in the long term.
Ryan Faughnder: So some of the streamers are actually starting to experiment a little bit more with theatrical releases, albeit for very short term windows, including, I believe, Netflix. Both you and Mark played "Army of the Dead" for I think, was it about a week or something like that in theatres?
Mark Zoradi: So there was a week window for "Army of the Dead: and then it continued to play. Then we also, also experimented with the "Christmas Chronicles 2." Look this was… we explained to our studio partners why we're doing this because they were asking questions. This was nothing more than, in the middle of the pandemic, trying to find content. We needed content. We needed to experiment. Can we find the model with Netflix or with other streamers that could work? Do we like a one week window? The answer? Absolutely no we don't. We want a longer exclusive window than that, but what we're trying to do is at least get some data to begin with. And so we would fully expect that we're going to do further experimentations, with Netflix and others, likely with longer windows before it goes on to the streaming service.
Rolando Rodriguez: To Mark's point, it was about finding content. We want to make sure we're clear on that. It was basically trying to make sure as many of you here, you operated under a model of keeping your theatres open to lose less money than being closed. Think about that. Right? We wanted to keep our theatres open to make sure that we were in the consumer's mind so that our business is still around. But there were key learnings that were associated with that. One is clear that we need the longer window as Mark indicated and number two, is they have some key learnings where the streamers have to learn to market those films a lot more than what they do if they really want success. That's the difference between Netflix and Paramount. Right? Paramount makes a commitment to actually market those films and the ability to see them in a theatre. And those are the things that we need to see as we evolve this particular model.
Ryan Faughnder: Patty, what would it take for you to make a movie for Netflix?
Patty Jenkins: I wouldn't. Right now, I just would not. Nor would I accept a limited window run. Because that's just not what I got into the industry to make movies for. I love working with Netflix, for television, as I said, I think it's great for me. I wouldn't make a movie there. Or any streaming service with those terms. And I think what it comes down to is, it's very difficult to market a movie if you're only having a limited run. That's why I don't think that that model works. It's like we're either all in and we're trying to make something succeed in the theatres or we're not. Or even when, you know, we're putting in content that can't afford to advertise itself, we have to give it a chance to get some legs if it only plays for a few weeks.
Ryan Faughnder: Well, we mentioned leverage a little bit earlier in terms of theatrical and rentals and terms and things like that. Do you guys feel like you have leverage right now that you need to extract good terms from the studios?
Mark Zoradi: I don't think we have any additional leverage than we had pre-pandemic. I think the relationship is relatively stable. I don't know how you feel Chris, but, you know, the terms haven't changed dramatically. And I don't think that you guys have any significant leverage over us or vice-versa?
Chris Aronson: No, I agree. As I said this morning, we need to be allies, not adversaries. I mean we cannot succeed unless we're allied together. I think day-and-date, these decisions that have been made during COVID times, there have been adjustments and to everyone's benefit. But I think going forward, the long term solution is for a proper exclusive theatrical window, which, you know, let's face it, we've been haggling over for a long time. And if you look back, not that long ago, when it was 88 days… It seems quaint doesn't it? I mean, it wasn't that many years ago, when the DirecTV deal that was being bandied about slipped out… it just happened to slip out during CinemaCon, I don't know how that happened. That was a 60 day window, if I'm not mistaken Mark. Sixty days to DirecTV for 30 bucks. And you'd think that… Well, I don't want to get too colorful, but it's like a nuclear bomb went off. That seems terribly quaint now.
Mark Zoradi: That was a different world.
Chris Aronson: It was. It was. But we have to recognize the world that we're in now. And, look, I think a lot of this experimentation that has been going on with windows was going to happen. It's been accelerated because of this darn pandemic. But I think everything that everyone on this panel said about a proper theatrical window holds. It's what movies are made for. It's what makes movies, movies. It's what gets people talking about movies… when you have that window. Finding the proper window, you may still be trying to figure that out. But we'll figure it out together.
Ryan Faughnder: Does talent still have the leverage and power that it once had, that they could make those kinds of demands for a theatrical release? I mean, and full disclosure, I can't get through an LA Times article without mentioning the Scarlett Johansson Disney lawsuit at some point. So I'm just curious, especially from Patty's perspective, do you feel like the talent still has the power in this marketplace where the studios are very focused on IP?
Patty Jenkins: I think that they can and they do when they're focused on that issue. And I definitely have sold things recently where my partners and I wanted a theatrical run and we sold it to the people who would guarantee that. And so it can be done, for sure. But it's not easy. Certainly making tent poles, you know, these are massive IPs that don't belong to me, so you're going into a partnership with people who have a lot of money to make back and it's going to go a lot of different ways. So I understand that it's a complicated, complicated thing. I've seen moments where streaming day-and-date seems like a foregone conclusion, it's going that way. I think that is where talent should make this a conversation that's had, what their preference is, when making these deals.  So that we can protect all of you guys, because if we do care, we can hopefully make that clear.
Ryan Faughnder: Yeah, one of your main themes so far has been a lot of the things that we assume are inevitable, are not necessary. So how is the industry using marketing to get people back in the theatres? I mean one of the thing that I think was interesting about the whole Big Screen Is Back campaign was that a lot of it seemed to be directed at the industry itself. And I kind of made a joke in a piece previously that maybe we should livestream CinemaCon or some of these presentations. So how are you thinking about marketing and getting the word out to people? Especially about whether it's safe for them to go back to the movies?
Mark Zoradi: Chris and I were having lunch here, at their presentation today. I said to him, "That piece that was done on 'Mission Impossible' with Tom Cruise? What a great consumer piece that is." And to the extent that he and the Paramount team… I mean, who knows, can maybe find a way to get it in our theatres. I think anybody that sees that is going to come see "Mission Impossible."
But your bigger question, Ryan. Marketing. I think the industry as a whole has put a huge emphasis, from an exhibitor side… we no longer think of ourselves as a theatre exhibition company. We think of ourselves as a really important retailer. And as a retailer, how do you get to the consumer? What is that consumer experience? How do you take all the friction out? How do you put together a subscription program that is just really easy and unlikely to be churned out of? So exhibition is spending more money out of our own pockets for marketing, and we're cooperating with the studios like never before, to put together joint marketing campaigns where the studios obviously are spending a ton of money to create awareness and some "want to see," but I think it's the exhibitor's responsibility to actually create the immediacy to get that ticket sold, and to act and market like a retailer. So we've put a lot of effort into it. And I would even say we look and see what other exhibitors are doing. And so are other exhibitors. I mean, we're not alone here. I think the whole industry has decided that we've got to really be in that mix, and we have the data to do it. And the know how and so we're, we're bringing in that marketing talent like never before.
Rolando Rodriguez: To add to Mark's comment we're not just a retailer. Frankly, we're also an entertainment services group. And we need to think that way. We certainly are going to need to think outside the box to what we've been doing in the past, you know, kudos to Paramount and Chris what they did with that "Mission Impossible" piece, which was absolutely phenomenal. But I will also give kudos to Universal. What they did with their piece, and how they introduced their releases tieing in those movie stars and thinking about their favorite theatres and connecting them to our associates in the theatres and what it means to those communities. I think when you look at marketing as a whole, it's about marketing advertising. And by the way, corporate social responsibility and understanding and creating that knowledge base within the communities that we serve. I thought as exhibitors we did a fabulous job at number one, the launch of the Big Screen, followed by cinema week. The support that was provided by, in particular, many of you that are in this room. And then how do we keep that going as we look at these films, I'll repeat myself, we need to play a critical part in supporting the marketing and advertising and making sure that these movies are highly successful. We need to make our cases for what we've been saying to the studios, we need to make our cases well.
Chris Aronson: Is another way of stating this, that we market our movies, right? I mean, that's our job. As a retailer, market, the experience. That's, that's what it's all about. And that's the trade off. We can work with you guys very closely to market our movies, you know, with data sharing and whatnot. But I think, I think the retailer's job, to use your word, is to market the experience. And that's how we get people back to the cinemas.
Mark Zoradi: You know, Chris, I agree with you.  I do think, though, that we can also help market the movie, but you're right, we're bringing people in, and we've got to make sure they have an experience that is so extraordinary that you cannot get it in the home.
Ryan Faughnder: Do you in exhibition worry about industry consolidation on the studio side, right now? I mean, as we speak, Amazon is trying to buy MGM pending regulatory approval. MGM made a very compelling presentation. And I think both of you told me about their upcoming theatrical releases. Does that change if they're acquired? I mean, what do you think happens when that brand is bought by this giant tech company that owns a streaming service?
Mark Zoradi: You know Ryan I gotta say that… you just don't know. We're obviously going to have discussions with Amazon and with MGM. But, you know, you just don't know. And it's probably not the right environment here to try and answer that question and really speculate on that question.
Ryan Faughnder: Fair enough. (turning to Rolando Rodriguez)
Rolando Rodriguez: You're looking at me?!  When I look back, I think Mark was right on. I think that… you know, who knows? There's speculation about what's going to happen with windows. There is speculation about everything that's happening within our industry. I think the thing that we need to focus on is how do we get our industry going again, make our case work with our film partners and distribution partners to make this a viable and highly successful business, which I think is back and we'll continue to be back.
Chris Aronson: I would just offer a personal opinion that says consolidation is not good for our industry.
(there is a brief pause with a smattering of chuckles from those who recall when Chris Aronson was the head of distribution at Twentieth Century Fox right up until the studio was acquired by Disney in 2019)
Ryan Faughnder: Have you been through some consolidation Chris?
Chris Aronson: I have no idea what you're talking about. (laughter from the audience)  But that was the thing, every studio sort of had their own way of creating content. And every company went about making their content differently. And I mean, just in the case of, I think you're referring to 20th Century Fox… Fox took a lot of risks and made a lot of fantastic movies and worked with a lot of great filmmakers. And if you take a 20th Century Fox off the board, it's one less home for filmmakers to go. It's one less place to tell these great stories that should be played in your theatres. So that's not a good thing. And every studio had a different stamp on things. So you could almost tell that's a Universal film or that's a Fox film or that's a Warner film. You could tell they had their own identities. So if you take some of those identities away. That's not good.
Rolando Rodriguez: Well, I think the only thing I would add to that, and I'll tie it into a topic that has come up, but I think it's very important. The diversity of product, like you just talked about Chris, that all the studios bring to the table is critical, right? And number two is the opportunity we were talking about, who gave you your first chance, right? Who gave you that first opportunity? Obviously, when you have more studios that are making films, more opportunities are available to tell stories. In our industry, when we think about diversity, equity and inclusion, in particular, is not just the content or the product, it is also the diversity of individuals and thinking that we bring to the table. And when we see great directors like Patty Jenkins, who's here, it's fantastic to see women get in there and have their say. We, as an industry, are working on that. So we need to see that and you're starting to see it with more African American representations on the screen, more Hispanic representation. By the way, "Shang-Chi," Asian representation, which is going to be fantastic. LGBTQ, these are important factors. These are part of our success stories. How do we bring the diversity of what the film is going to be, but the diversity that we represent in the US? "Paw Patrol," 35% of the audience was Hispanic, you know, and so we need to think about that. How do we connect with these audiences? And you add up the Hispanic audience, the African American audience, the Asian audience, and that was well over 60% of the business. And so how do we market… back to the marketing aspect… and back to the connection and the number of studios that are out there… we need that. We need more female leads. We need more female directors and producers, and we need diversity in our industry.
Ryan Faughnder: Well, with that, I think we have officially run out of time. But this has been a really great discussion. So I really appreciate it.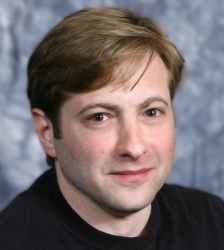 Latest posts by J. Sperling Reich
(see all)