Another year has passed and we look back on a rich 12 months for cinema, from the box office record of "Avengers: Endgame" to the artistic (and box office!) triumph of "Parasite." It was a year that saw Ghost No. 1 become the biggest cinema piracy ring ever smashed, Mariam el Bacha named our Top Woman in Global Cinema, Everyman just kept growing and Cineworld announce a take-over of Canada's Cineplex just as the year was winding down – not to mention streamers still not quite killing cinema.
We were thrilled to have Helen Budge join the CJ family and being responsible for such exiting new initiatives as CJ Green and the Women in Cinema partnership with CTC.
We would like to take this opportunity to thank our sponsors and industry partners, who help us bring news and analysis to the global cinema community, as well as all of our friends and colleagues in the industry who trust us and take their time to talk to us, sharing industry insight and gossip (we never tell!). It is also thanks to these companies that we can keep CJ going. We don't erect paywalls, charge subscriptions, solicit donations or sell your data.
Instead we would like to ask that if you as an individual have enjoyed reading CJ this past year, would consider making a donation to Medicinema. It is is a UK-based and registered charity that "builds, installs and manages state-of-the-art cinemas, screening the latest releases the film industry has to offer in hospitals and health facilities." It brings movie magic to those who need it the most, but can't make it to a cinema. Please consider making a donation, however large or small.
Thank you again and we wish you a Merry Christmas and an eventful 2020. Call it a hunch, but we have a feeling that cinema will survive and do well in the new year.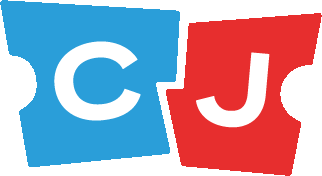 Latest posts by Celluloid Junkie Staff
(see all)