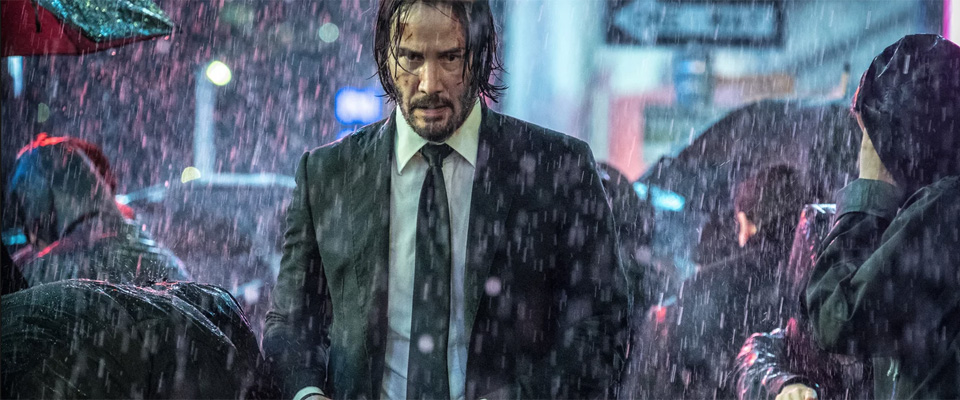 The boisterous response "John Wick: Chapter 3 – Parabellum" received from the audience after winning the Best Action Trailer award early on during the 20th Annual Golden Awards on Wednesday evening should have been enough to predict that the movie would eventually go on to win four other categories including Best Summer 2019 Blockbuster Trailer and Best of Show, the event's top honor. Yet, up against box office juggernauts such as "Avengers: Endgame," "A Star Is Born" and "Bohemian Rhapsody," one would have thought the third installment of a Keanu Reeves franchise might not stand a chance.
That "John Wick: Chapter 3" was such a surprise winner meant that knowledge of its victory proved to be the secret password to get into the Golden Trailer Awards afterparty, held at Clifton's cafeteria in downtown Los Angeles, just a few blocks away from the Theatre at Ace Hotel where the ceremony took place. At least, that was the case for me since, as a member of the press, I never actually received a ticket hard ticket.
Explaining this to an official looking woman at the entrance to the reception, she looked me up and down, saw that I was holding the bound program for this year's Golden Trailer Awards and asked, "If you went to the awards ceremony, who was the host?"
"That's easy," I shot back, "Marlon Wayans."
Though correct, this answer wasn't enough to ensure I wasn't just a well dressed interloper trying to sweet talk my way into a shin-dig with a bunch of marketing professionals and trailer editors. "Who were some of the other presenters," the woman challenged.
"Actually, that's a good question because I was asking the same thing as they were being introduced," I said. "I wondered, 'Who are these people, I don't know any of them.'"
"So you can't remember a single one," she said a little too gleeful at having tripped me up.
"Well, there was the girl from 'Orange Is The New Black'," I offered up. "But I can't remember her name."
"Jackie Cruz," the woman said. "What color dress was she wearing."
"Are you serious?!" I asked. Apparently she was. "I don't know. Green I think."
"No," the woman responded and quickly searched her mind for another question that would stump me so she could dismiss me once and for all. "What movie won Best of Show?"
Without hesitation I exclaimed, "Actually, 'John Wick 3,' amazingly enough."
The woman stepped aside and with a sweeping motion of her right arm she invited me inside without delay.
So, not knowing that Garcelle Beauvais ("Spider-Man: Homecoming"), Jason O' Mara ("The Man in the High Castle") or Charlotte McKinney ("Baywatch") were presenters at the 20th Annual Golden Trailer Awards would prevent you from getting into the afterparty, but bring up the trailer for "John Wick: Chapter 3" produced by AV Squad, and you were golden. Although I bet mentioning that Comscore's Paul Dergarabedian handed out the Box Office Weekend Award to Disney for "Avengers: Endgame" probably would have gotten you a few points on that question about the presenters.
Though this post is now how we've historically covered the Golden Trailer Awards, we've been attending the event for so long that there are only so many ways we can write about how trailer production companies such as Buddha Jones and Mark Woollen & Associates were the big winners in any given year, including this one when they each won eight. Besides, you can always check out the press release for a full list of all the Golden Trailer Award winners.
In its twentieth year the GTA's, as us veterans now call the event, have grown to encompass some 107 categories, including ones for print and outdoor campaigns. The jury that judges all the entries has also grown to include 46 members from throughout the industry such as Marvel Studios President Kevin Feige, "Mr Robot" creator Sam Esmail, director James Ponsoldt and actor Daniel Bruhl.
That the show's producers Evelyn Watters and Monica Brady are able to attract such heavyweights to participate in the GTA's each year is a testament to how relevant the show has become over the course of two decades.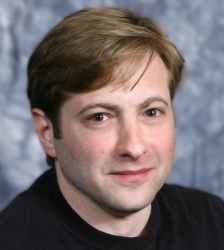 Latest posts by J. Sperling Reich
(see all)