Fresh on the heels of another Mexican filmmaker winning the Oscar for Best Director, the fourth time in the last five years, the Instituto Mexicano de la Cinematografía (Mexican Film Institute), also known as IMCINE, recently published the Mexican Film Statistical Yearbook for 2017. It conveyed year end results that were a bit of a mixed blessing, wherein the country's total box office rose, but admissions to Mexican films declined, despite a record number of titles being produced.
IMCINE used the occasion of the 33rd Festival Internacional de Cine en Guadalajara (Guadalajara International Film Festival or FICG) to present its 8th edition of the statistical yearbook, which it compiles as a subsidiary of Mexico's La Secretaría de Cultura (Secretary of Culture). Juan Carlos Domínguez, IMCINE's research coordinator, walked attendees through the findings with help from Francisco Guillén Martín, Deputy Director General of the Instituto Nacional de Estadística y Geografía, (National Institute of Statistics and Geography).
It was mostly good news for the Mexican film industry in 2017, with 176 feature films being produced during the year, an all time record. A government production stimulus program titled Fondo para la Producción Cinematográfica de Calidad (Fund for Quality Cinematographic Production) or Foprocine, accounted for 55% (96 films) of those movies. The production stimulus amounted to MXN $800 million pesos (USD $42.8 million).
Co-productions with companies representing 27 countries amounted to 52 titles, or 30% of total production, a 7% increase over the previous year. Documentaries represented 25% (or 66 titles) of the films being made in Mexico. With all the new feature production taking place, the country's film industry grew at a rate five times more than the overall economy of Mexico, generating over 28,000 jobs, 40% of which went to women.
In fact, Mexico puts Hollywood to shame when it comes to female participation in the film industry. Women participated as a producer, director or writer in 52% of all films being produced in Mexico during 2017. This includes 42 films directed by women, up from five in 2008 and 37 in 2016. (Of these 42% were documentaries.) The number of movies produced and written by women was also up by 35% and 30% respectively.
Unfortunately, that's where the positive trends in the Mexican film industry end for 2017, at least in regards to homegrown production. Admissions for Mexican films dropped to 22.4 million, down 24% from 2016, making it the fourth highest year on record. On the other hand, attendance to all of last year's 424 theatrical releases in Mexico was 338 million, a 5.3% year-over-year rise and the highest it's ever been. Thus, titles from Mexico garnered a 7% market share when measuring by attendance. In a country where the average ticket price is MXN $48 pesos (USD $2.5 dollars), total box office was also up 9% to MXN $16.14 billion pesos (USD $863.8 million). That amounts to roughly 2.2% of the global box office for 2017.
Regardless of all the production that is taking place, only 88 Mexican movies were distributed theatrically last year (23 were co-productions). That was actually 21% of the 424 releases in 2017. More often than not these titles were not given wide releases; only three Mexican films played on more than 1,000 screens, while 40 films played on fewer than 10 screens. This is why Mexican releases, despite making up over a fifth of all releases only earned MXN $973.24 million pesos (USD $52.08 million) or 6.1% of the country's 2017 box office. If you're looking for a positive spin here, it might be that the number of indiginous feature films released in Mexico has gone up by 81% during the last eight years.
The top 10 films at the box office in Mexico during 2017 were from the United States (read: Hollywood studios). "Coco," the animated Pixar title based on Mexico's Day of the Dead was the number one film of the year, selling 23.4 million tickets, more than all 88 Mexican releases combined, and earning MXN $1.1 billion pesos (USD $58.8 million). You have to drop all the way down to number 23 to find the highest-grossing domestic release in Mexico last year which was "Hazlo como hombre," from Chilean filmmaker Nicolás López. It scooped up MXN $200.8 million pesos (USD $10.9 million) from 4.3 million spectators.
To provide some perspective as to the difference between a Hollywood release and the opening of a Mexican title, "Coco" was released on 5,230 screens, whereas "Hazlo como hombre," bowed in 800 auditoriums. Mexico has the fourth largest screen count in the world with 6,633 auditoriums in 816 cinemas. This is a 25% increase of the number of screens in the country and a 36% rise in the number movie theatres. Even so, at a time when Mexican filmmakers are the belle of the ball internationally at the Academy Awards and renown film festivals, they can't seem to get their films released in their own country.
The case of Ernesto Contreras is a perfect example. He is not only the president of the Academia Mexicana de Artes y Ciencias Cinematográficas (Mexican Academy of Film Arts and Sciences), or AMACC, he is also an award-winning filmmaker. His most recent movie, "Sueño en otro idioma" ("I Dream in Another Language") won the World Cinema Audience Award: Dramatic at the 2017 Sundance Film Festival. It was released in the U.S. in July of last year (albeit on one screen) but won't be released in Mexico until next month, April 2018, and on only 120 screens.
This conundrum was raised during a forum held during FICG that was co-sponsored by AMACC. The discussion was aptly titled "The challenge of Mexican cinema: Where are we? Where do we go?" During the panel discussion the academic and political scientist José Woldenberg argued that the hurdles for Mexican cinema have nothing to do with production, which is clearly on the rise, but instead with a bottleneck that exists within exhibition; cinema operators favor Hollywood blockbusters over titles produced domestically. He suggested that as part of the proposed renovation of the North American Free Trade Agreement (NAFTA) Mexico could demand, "Preferential treatment for cultural products, as it exists in other countries… in such a way that theaters in our country had at least a minimum quota to guarantee that the cinema that is done among us is seen in Mexico."
Woldenberg may want to be careful what you he wishes for. Given the irascibility of a certain political leader who shall not be named, that demand might be countered with an Oscar quota for Mexican filmmakers. At the current rate that Mexico is pumping out talented directors, this might quickly become a problem of a different sort.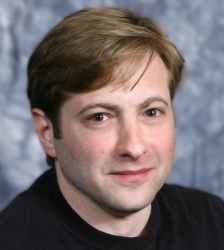 Latest posts by J. Sperling Reich
(see all)