On November 8th filmmaker Ridley Scott announced he had chosen to replace Kevin Spacey in his next film "All the Money in the World" with the 87-year-old Christopher Plummer, the actor he had always wanted to cast in the role of billionaire J. Paul Getty. This came after multiple accusations against Spacey emerged alleging he had made unwanted sexual advances toward a number of young men including one as young as 14.
Ordinarily recasting a two-time Oscar winner (Spacey) with a thespian who has only one Academy Award to his name (Plummer) would not be an issue. But when a film is already shot and completed, six weeks away from its December 22nd release, it's a massive feat that seems to even the most seasoned industry veterans near impossible to pull off. Such is the case with "All the Money in the World."
The film tells the real-life story of the 1973 kidnapping of John Paul Getty III, the grandson of the eccentric oil tycoon. While the movie focuses on co-stars Michelle Williams and Mark Wahlberg playing, respectively, the younger Getty's mother and an ex-CIA agent hired by the family to help handle the kidnapping, Spacey was transformed into the elder Getty through the use of extensive makeup. Presumably, Plummer won't need as much makeup prosthetics, being closer to the age of the supporting character he is playing.
To be sure, the logistics required to reshoot, recut and finish an already completed film in such a short period of time might cause even the most seasoned filmmaker to search their medicine cabinet for a cyanid capsule. However physical and post-production is only one aspect of the machine required to produce and distribute a major motion picture. Sony Pictures Entertainment, the studio releasing the film in the United States, must also rejigger a marketing campaign for the movie that was already well under way.
On Friday, November 17th, Sony proved they were wasting no time, launching their first salvo of new marketing material through redesigned posters. The original poster, below, prominently featured Spacey's name above the credits, as well as a bust of his head all made up as Getty:
As seen below, the redesigned posters not only swap out Spacey's name for Plummer's, but also remove any imagery of the elder Getty. Instead, one poster focuses on Williams and Wahlberg and the other features a severed ear made of money, something that figures prominently into the kidnapping of Getty III (Google it to find out why):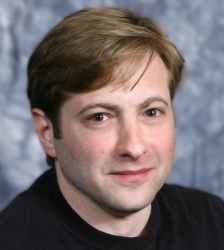 Latest posts by J. Sperling Reich
(see all)