Afghanistan: A cinema for women. UAE: The Roxy Boutique Cinema evokes a vintage vibe. Croatia: Kaptol Boutique Cinema & Bar is for cinephiles. Canada: The Acadia Cinema gets historic status. UK: Everyman makes plans for Stratford-upon-Avon. Germany: Cinema operator Michael Widemann pulls up stakes. India: INOX opens in Jamnagar, Gujarat. Reopening/Refurb: Rhodes Arts Complex gets an upgrade, Celebration! Cinema in Benton Harbor gets reseated, an in-depth look at the AMC CityWalk in Universal Studios Hollywood, a second screen for the Roxy cinema in Helmstadt, the Jerezano Cinema is saved by Cine-Club Popular. Closing: Demolition of the Paris Cinema in Worcester is delayed.
---
Olympic Studios, once a historic London Rock 'n' Roll recording studio, is the CJ + Vista Cinema of the Month
---
Afghanistan – The first cinema for women in Kabul has just opened. While women are not formally excluded from existing cinemas, they are discouraged from visiting on their own or with children, without an accompanying male (husband or brother).
"Here you see women coming in often without a mahram [an unmarriageable family member, which for women can also be an escort] and you feel free," says 29-year-old Rohina Haroon. The Galaxy Family Miniplex is Afghanistan's first cinema for women; Haroon has been there four times.
A cinema opening truly worth celebrating. Broadly – 21 February 2017
UAE – The Roxy Boutique Cinema at Box Park in Dubai transports one into a bygone era of "Hollywood glamour" according to those who have a gotten a sneak peak at the new theatre.  Its five 99-seat auditoriums are outfitted with vintage decor and the kind of plush leather club chairs reminiscent of a booth at Musso & Frank's.  The Roxy is also working on putting in a library for patrons to peruse. Gulf News – 22 February 2017
Croatia – Speaking of new boutique cinemas, Zagreb is jumping on the bandwagon with the opening of Kaptol Boutique Cinema & Bar.  Created specifically for film lovers, this new CineStar complex is the first boutique cinema concept to debut in Croatia.  Looking at the photos, it's easy to see how much attention was paid to the venues design.  CroatiaWeek – 22 February 2017
Canada – The Acadia Cinema Building in Wolfville is now protected as a registered heritage property in the Canadian province of Nova Scotia.  The century old building is now named the Al Whittle Theatre and is run by a non-profit cooperative.  The venue has an inspiring backstory:
The venerable Acadia Cinema building was purchased in 2004 by the co-op and Just Us Coffee Roasters, who run a coffeehouse in the theatre lobby. The former movie theatre was managed by A. (Al) Ellsworth Whittle from 1953 until he retired and it closed in 2000. Owing to his long service at the theatre and his connection to generations of Acadia University students and local residents, the new owners named the theatre after Mr. Whittle.
The Department of Communities, Culture and Heritage made the historic registration. Kings County Register – 21 Feburary 2017
UK – Everyman Media Group has confirmed plans to open a cinema in Stratford-upon-Avon in the second quarter of 2017.
Everyman has signed up to a 25-year lease on the site at a rent of GBP185,880 a year. The landlord of the site is Blue Coast Stratford LLP, which is affiliated with Blue Coast Private Equity LP, which in turns owns around 19% of Everyman.
Everyman is a bit like upmarket supermarket Waitrose – everyone wants one in their town. Morningstar – 21 February 2017
Germany – The small city of Freiburg (population 230,000 in 2012) in the Black Forrest has no less than 11 arthouse cinemas. Cinema operator Michael Widemann is now selling his stake in cinemas such as  Kandelhof, Harmonie and Friedrichsbau to his business partners Ludwig Ammann and Michael Isele after 44 years of operation. Badische Zeitung (DE) – 22 February 2017
India – On February 24th INOX opened a 5 screen, 954 seat multiplex in the Crystal Mall in Jamnagar, Gujarat India.  That brings the circuit's screen count up to 454 screens in 115 multiplexes throughout 58 cities in India.  It appears the launch was delayed after local groups opposed the opening of a cinema at the mall.  Equity Bulls – 26 February 2017
Re-furb/re-opening
UK – The Rhodes Arts Complex in Bishop's Stortford, Hertfordshire is sprucing up its cinema so that it can install digital cinema equipment allowing it to program a wider selection of film and event cinema, including live West End productions.  The upgrades will cost GBP £350,000 (USD $429,525) and include 4K digital projection, a new sound system, new flooring and 300 new seats.  Hertfordshire Mercury – 01 March 2017
USA (MI) – Celebration! Cinema is reinvesting about USD $1.8 to $2 million in its 14 screen multiplex in Benton Harbor, Michigan.  Renovations that will include new comfy recliners have already commenced and should be wrapped up by June 2017.  WSJM – 23 February 2017
USA (CA) – An in-depth look at the AMC CityWalk in Universal Studios Hollywood, which was 're-imagined' from the director's point of view. "We asked: What if we extended the immersive environment we created in our park into the cinema?" Fernando Pa, senior director of design and planning for Universal Creative is quoted as saying. "So, we re-imagined this cinema as the next chapter in the movie story—as the Directors' Screening Room, where our guests—'the directors'—come to see their movie for the first time." A heroic effort to re-imagine cinema, not least with all-laser (Imax/Barco and Christie RGBs) and Dolby Atmos, not to mention luxury recliners pushes the envelope on quality cinema experience. Film Journal – 17 February 2017
Germany – The Roxy cinema in Helmstadt is getting a second screen. Around 400,000 euro will be spent to create a smaller second space with seating for 35 to 40 people. HN (DE) – 21 February 2017
Spain – The closed Jerezano Cinema building will be preserved and after a decision by the city council can also be used "for the purposes for which it was initially constructed", i.e. as a cinema. This has given hope to the Cine-Club Popular non-profit film society. Lavozdelsur (ES) – 21 February 2017
Closing
USA (MA) – Demolition of the former Paris Cinema was schedule to begin today to make way for a huge revitalization project in Worcester, Massachusetts.  This will be the second movie theatre torn down for the redevelopment.  The Paris, which ceased operation in 2006, was housed in a 90-year-old brick building.  The developer has delayed the demo by a month for logistical reasons, but movie lovers can take heart, they plan on converting the space into a "Brew Garden" with a component for entertainment and outdoor movies. Telegram & Gazette – 23 February 2017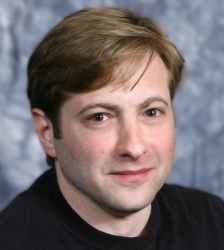 Latest posts by J. Sperling Reich
(see all)