While the film industry has been preoccupied with the growth of monolithic movie markets in China and India over the last decade, another country in Asia, Indonesia, has quietly emerged as a territory worthy of cinematic investment. Last week Fox International Productions (FIP) positioned itself well to reap dividends from just such an investment by announcing its first Indonesian co-production.
Made up of 17,000 islands Indonesia has a population of 260 million people speaking over 300 native languages. It is the fourth most populous country in the world, behind China, India and the United States. Even with so many potential moviegoers, Indonesia only had only 1,117 commercial movie screens at the start of 2016, giving it a per capita screen count of 0.2. To put that in perspective, South Korea, with a population one-fifth the size of Indonesia, has 2,400 cinema screens.
The reason Indonesia has become one of the world's most under-screened territories dates back to the three decades, beginning in 1967, in which the country was under the autocratic rule of Suharto and his New Order regime. It was during this time, in 1986, that Cineplex 21 Group was founded by Suharto's half-brother, Sudwikatmono, seizing control of the film industry by monopolizing both the import of films and the country's cinema chains. Suharto's government protected the company from competition by adopting a Negative Investment List (NIL) which outlawed foreign investment in a wide range of economic sectors such as tourism, grocery stores, wholesale distribution and, specifically, the operation of cinemas.
This allowed Cineplex 21 to become the only entity with rights to import and distribute every movie in the country, including those from the six Hollywood studios. Likewise, their Cinema 21 subsidiary grew to operate 90% of Indonesia's movie theatres; a percentage now down to 74% with 843 screens accounting for USD $180 million in tickets sales during 2015. Though the NIL was revised numerous times, none of the creative industries were ever removed.
That was until February of 2016 when Indonesia's President Joko Widodo, known as Jokowi, overhauled the NIL in an effort to open South East Asia's largest economy to foreign investment. Suddenly, foreign companies could own 100% of businesses operating in the country's film industry, including production, distribution and exhibition. Just one year later, Tomas Jegeus, President of FIP, is making a move to capitalize on Indonesia's new openness by entering into an agreement with Jakarta-based Lifelike Pictures to co-produce a local language title, the action film "212 Warrior".
"Everybody has been looking at China as the big growth market, but Indonesia quietly has been growing," said Jegeus when asked about his interest in the country. "From 2014 to 2015, it grew some astonishing number like 35-38% in terms of admissions from one year to another. And that's with a very limited amount of theatres."
Michael J. Werner, the former chairman of Fortissimo Films and executive producer of "212 Warrior", first made Jegeus aware of the project by introducing him to Lifelike Pictures. "They're a new but very ambitious production company and they came to me and had this amazing pitch for a movie of '212 Warrior'," he recalled. "It was a phenomenal presentation with their idea about the characters and who would play them, the different roles and the look and feel and aesthetic of the movie and what they wanted to do. They wanted to push the boundaries of what Indonesian filmmaking could be."
"212 Warrior" is based on a character named Wiro Sableng which translates literally to "crazy warrior". He is the creation of the late author Bastian Tito who included the character in 185 books written between 1967 and 2006. Wiro Sableng is very popular in Indonesia, known for being a fierce fighter with a wacky sense of humor. The actor cast to play the character is someone quite familiar with the hero, Vino G. Bastian, Tito's son. Angga Dwimas Sasongko, whose last film was the critically acclaimed "Surat dari Praha" ("Letters from Prague"), will direct the film and Sheila Timothy of Lifelike Pictures will produce.
Another crew member, one of the more important when it comes to action films featuring any form of martial arts, is that of the action choreographer who must turn every physical altercation into a ballet of fists, legs and weaponry. Filling this role on "212 Warrior" will be Yayan Ruhiyan, the famed choreographer responsible for the worldwide hit Indonesian action film "The Raid" in 2011.
When FIP takes on a local language production, Jegeus explains that it's not about trying to bring Hollywood to the local market. "There's no point in that. I don't want to come in and sort of tell them how to tell the story because man, even if I moved to Indonesia now and lived there for another 50 years I will never have the cultural context," he said. "We're going through the fifth draft of the script and obviously we're giving some input, more from a western storytelling perspective, because if there's one thing that Hollywood does have right in the system out here is the power of development."
Jegeus also believes that FIP can lend a hand with various post-production elements on "212 Warrior" such as enhanced visual effects to make the movie, "look bigger and more ambitious than other Indonesian films have looked like before."
The movie will begin shooting this summer in Indonesia and is scheduled for release in 2018. By then there will be more cinemas throughout the country for "212 Warrior" to open in. Right now some 35% of screens are in Jakarta, Indonesia's enormous capital city, and 87% are on the island of Java. However competition is beginning to emerge for Cinema 21.
Already CGV Blitz, a subsidiary of South Korea's CGV Cinemas, operates 139 screens in 19 locations throughout Indonesia, with hopes to increase that to number 600 by 2020. Meanwhile, Cinemaxx, founded by the Indonesian real estate development firm Lippo Group, has become the country's fastest growing chain with 102 screens in 14 cities. The company has plans to open 2,000 screens in 85 cities over the next ten years.
Because "212 Warrior" will be considered an Indonesian film, Fox and Lifelike won't have to worry about a quota which began in 2009 mandating domestic productions make up 60% of all screen time in cinemas. Granted, the quota has never actually been enforced, probably due to the fact that only 115 local movies were released in 2015, the most recent year for which there are figures.
Beyond Indonesia, Fox is taking a wait-and-see approach to its distribution strategy. "I would hope that we can at least open it within the near region, like Singapore, Malaysia, maybe up to Hong Kong," said Jegeus. "But those things you don't know until the film is finished and you see the quality of it. That's when you see how wide you can take it outside. But I would hope, if we get the action right, and if we get the story right… I mean, man, we worked hard on this script to get this right to where it is now and it's not done yet, but I think it's going to be a really f—ing cool story."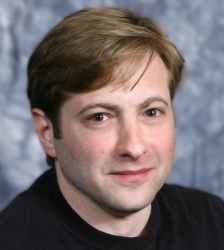 Latest posts by J. Sperling Reich
(see all)