On this week's episode of Showbiz Sandbox I lamented to my co-host, Michael Giltz, that my attempts to catch up with "Moonlight" were made more difficult due to the small number of theatres in which it was still playing. The movie, directed by Barry Jenkins, tells the life story of a young African American man from childhood to adulthood as he makes his way in one of Miami's toughest neighborhoods.
After premiering to critical acclaim at the Toronto and Telluride Film Festivals last fall, the film's distributor, indie-darling A24, released "Moonlight" in the United States on October 21, 2016 for a limited run on four screens. The movie then opened wide on 650 screens on November 18th. By last weekend, the film was only playing on 135 screens nationwide.
Unfortunately, none of the theatres showing "Moonlight" in Los Angeles were convenient for me to finally see the film before the awards season kicked off in earnest with the Golden Globes last Sunday. In fact, as of Thursday, January 12th, my only cinema options were as follows:
However, because "Moonlight" won the Golden Globe Award for Best Motion Picture – Drama, A24 was able to convince exhibitors to book the film on more screens and in more theatres. Alternatively, exhibitors may have sought out additional playdates hoping to capitalize on the raised awareness of "Moonlight" after its Golden Globes triumph.
Starting tomorrow, my options for seeing a screening of "Moonlight" increase significantly:
Within the industry eyes often roll when the subject of the Golden Globes arises. The 90 or so international journalists that make up the Hollywood Foreign Press Association (HFPA), who nominate and vote on the winners, have garnered a reputation for making their selections more based on star power than merit. The most egregious recent example of this was in 2011 when "The Tourist" was nominated for Best MotionPicture – Musical or Comedy, along with Johnny Depp and Angelina Jolie who were put up for acting prizes in the musical or comedy category.
In 2016 "The Martian" won the Globe for Best MotionPicture – Musical or Comedy and Matt Damon, its star, won the prize for Best Performance by an Actor in a Motion Picture. During this year's ceremony Damon pointed out the absurdity of the science fiction drama winning such prizes stating, "That fact alone is funnier than anything in 'The Martian'".
To be sure, industry insiders aren't shy about ribbing the HFPA about their selection process and often treat the Golden Globes as more of a party than an awards ceremony. Yet, behind all the nudges and winks is the knowledge that, to the public at large, winning a Golden Globe is viewed as second only to landing an Oscar, Emmy or Tony Award. The elevated profiles of nominees and winners can lead to specific career and commercial advances.
For a film such as "Moonlight", which was still in cinemas when it took home one of this year's top prizes, the follow-on reward is immediate and comes in the form of more bookings, potentially leading to a wider audience and ultimately, a shot at a larger theatrical box office.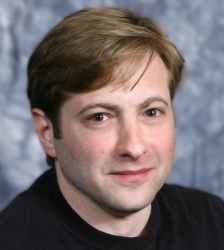 Latest posts by J. Sperling Reich
(see all)