This story first appeared in a special CineEurope 2016 issue of BoxOffice magazine. To subscribe to the magazine click here.
Name: Thomas Jullienne
Company: Webedia
Title: Product Manager
Country: France
It is no wonder that Thomas Jullienne works in the movie business. Growing up in France, he lived just down the street from "Le Select" the cinema in his home town of Granville, Normandy. "My Dad worked at home, so quite often he would take me to this movie theater 10 meters away from the house and buy me a ticket before going back to work," he recalls. "I watched a lot of movies this way."
Jullienne is still in France where for the past four years he has been a product manager at Webedia's Côté Ciné Group. He oversees the business development and project management for the company's cinema ticketing software, used by 200 theatre owners throughout the country. Prior to that, Jullienne spent five years as the operator relations manager at Screenrush, the first comprehensive website in France developed specifically for movie theatre operators, originally associated with Allociné.
His primary activities revolve around managing development teams, as well as interfacing with customers and partners. Jullienne sees all of these interactions as helping "build future tools that will suit every studio's and exhibitor's needs, regardless of their size."
Like many product managers, Jullienne says he's inspired by, "companies and people who are very concerned about quality." Thus, he looks up to organizations such as Kinepolis, IMAX and Dolby, to name a few, as well as filmmakers like James Cameron who continuously help the industry take giant leaps forward.
Taking his cue from companies that help define, if not create, the cinema market, Jullienne would like the software and offerings he helps develop to make a significatn contribution to the industry, not to mention the bottom line of all users. "I think on site, at the theatre, we have a lot more to imagine when it comes to the retail experience," he argues. "Combining new POS features, exhibitors ideas, and tools like the one we are offering, is the key to new box office records."
Jullienne isn't sure if he'll be making it to CineEurope 2016 in Barcelona, in part because he may be planning a move to the United States to work with Webedia US. In the meantime, he still hopes to one day manage his very own movie theatre, providing memories for a new generation of neighborhood children.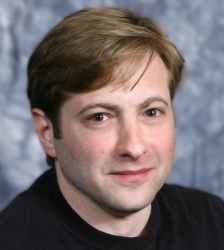 Latest posts by J. Sperling Reich
(see all)