This story first appeared in a special CineEurope 2016 issue of BoxOffice magazine. To subscribe to the magazine click here.
Name: Stijn Henderickx
Company: Barco
Title: Vice President Cinema
Country: Belgium
As a toddler growing up in Belgium, Stijn Henderickx was truly thrilled and impressed by the cartoons projected on the large screen of his local cinema. Today, as the Vice President of Cinema at Barco, Henderickx is part of making certain such images are bright, clear and even more impressive than those he remembers from childhood.
In his current role, he spends a great deal of time traveling to collaborate with Barco colleagues, partners and customers of different cultures and backgrounds, all of whom are passionate about cinema and/or cinema technology. By gaining insights on local cinema needs, he can help develop and launch some of Barco's newest innovations in different regions. While on the road, Henderickx can witness first hand, "the positive impact of Barco's leadership in cinema visualization around the globe."
Upon arriving in the cinema industry in 2015, he quickly realized the business worked off of strong and deep relationships between stakeholders as well as a genuine openness and friendliness. "By now, I have had many business and personal interactions with amongst others our partners in the exhibition community and other players in the cinema technology eco-system," says Henderickx. "Almost all of these interactions have been truly insightful, inspiring and energizing."
Since joining the cinema team at Barco, Henderickx has worked closely with Wim Buyens and Todd Hoddick who he credits with always being available to share key insights, spar on opportunities and challenges and provide broader industry advice. He is especially grateful to his team in the cinema divsion who are, "continuously sparring and sharing information and is walking the extra mile to get to the best results."
Prior to Barco, Henderickx worked for Philips in the company's arena solutions division, experience he now thinks could prove useful in the cinema industry. "Earlier in my career I witnessed leading European stadiums transforming from concrete ugly underutilized fixed assets to welcoming multi-purpose entertainment hubs," he explains. "That resulted in an explosion in visitors and profitability. From that perspective, I am fully convinced that there is still much room to grow for the cinema exhibition industry by segmenting the moviegoers and focusing in further detail on the desired moviegoing and entertainment experiences of these segments.
As the abundance of quality television and video content continues to be accessible by consumers through an expanding number of methods, Henderickx believes such trends can be a catalysit for change. He says, "The increased emphasis on the total cinema experience for the moviegoer is the best proof that cinema exhibition is reinventing itself and will continue to be a key entertainment industry in the coming decades, albeit maybe in a different shape or form."
In addition, he applauds the continued globalization of cinema, for, "as the number of screens continues to increase, more people in less affluent areas in emerging markets get easier access to the movies and can have a great night out."
Henderickx will be at CineEurope 2016 in Barcelona, not only because it is one of the key annual film insutry trade shows, but also becasue it is the closest conference to Barco's global headquarters in Belgium. "As Barco, we very much value CineEurope's objective to bring the global cinema eco system together with the European exhibition and cinema industry," he says. Therefore, we are a strong ambassador of CineEurope and a loyal partner of UNIC."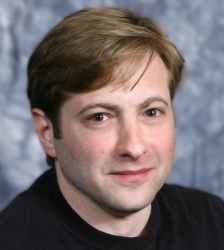 Latest posts by J. Sperling Reich
(see all)