This story first appeared in a special CineEurope 2016 issue of BoxOffice magazine. To subscribe to the magazine click here.
Name: Pierre Flamant
Company: Ymagis Group
Title: Chief Financial Officer
Country: Belgium
Like many who grew up in large part during the 1980s, one of Pierre Flamant's earliest memories of going to a movie theatre was to see Steven Spielberg's science fiction blockbuster "E.T. the Extra-Terrestrial" when he was seven-years-old.
These days Flamant doesn't deal in fiction, sci-fi or otherwise. As the Chief Financial Officer for Ymagis Group he works with cold hard facts and figures. He comes to such a lofty position after starting in the industry as a business controller with EVS Broadcast Equipment in 2003. When EVS got into digital cinema in 2004 by launching XDC, Flamant soon joined as the entity's finance and administration manager. By the time XDC had changed its name to Dcinex, he had been promoted to CFO, a role he maintained when Ymagis completed the acquisition of the company in the latter half of 2014.
The list of those executives who have mentored Flamant along the way mirror his impressive résumé. There is Bernard Collard at EVS and XDC, with whom he worked together from 2003 to 2008, when digitization in Europe was at a really early stage with big technological and business model questions yet to be answered. There's also Serge Plasch, the former CEO of Dcinex. "We rolled out the virtual print fee (VPF) model for about 3,500 screens in Europe thanks to our credit and leasing financing structure," recalls Flamant.
Now he works alongside Jean Mizrahi, Ymagis Founder and CEO. "We're working together on the post VPF world by developing our content and exhibitor services portfolio and network in Europe," he explains. This means Flamant spends a great deal of time worrying about what is referred to as the "replacement market"; when and how exhibitors will manage the next investment cycle to replace first generation digital cinema equipment.
One of the major challenges he thinks the industry will have to grapple with is the full digitalization of all workflows both on the exhibition and the distribution side. With all the technological changes theatre operators and content owners have to contend with, Flamant wonders how the industry can embrace them all properly and in an appropriate manner.
Flamant will be attending CineEurope 2016 in Barcelona for Ymagis, but one day hopes he might show up with his very own theatre. "This a nice profitable business when it is correctly managed," he says. And Flamant has already proven how adept he is at managing such businesses correctly.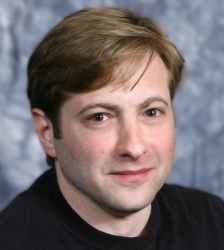 Latest posts by J. Sperling Reich
(see all)