This story first appeared in a special CineEurope 2016 issue of BoxOffice magazine. To subscribe to the magazine click here.
Name: Nathalie Cieutat
Company: Cinemas Gaumont Pathé
Title: Programming Director
Country: France
Nathalie Cieutat has been working in the motion picture industry for over ten years now. Up until September of last year, when she became programming director of Cinemas Gaumont Pathé in France, Cieutat spent most of her career on the distribution side, both at Warner Bros. and Wild Bunch where she worked her way up to director of sales.
Like many programming executives, a large part of Cieutat's time is taken up with watching films and evaluating upcoming releases. "In France, our local production is very prolific, but our audiences are also keen on foreign movies from all countries," she explains. "It takes a huge amount of time to thoroughly analyse the box-office results of all these movies across the territory but it is also absolutely key to watch most of these movies, and make sure we don't miss a 'sleeper."
Cieutat is taking a break from the screening room for a week to attend CineEurope 2016 in Barcelona. While there she no doubt hopes to find new ways to address some of her circuit's biggest challenges.
"As a movie theater chain, we definitely have a major competitor as far as young audiences are concerned: The mobile devices," says Cieutat. "But it is also a probable source of creativity, and definitely a way to spread and broadcast movies. We have to make sure the smaller screens don't kill the big ones and that people still want to experience movies together in the future. I'm confident audiences will continue to respond positively to all the work we are doing to improve our theaters: bigger screens, higher definition, better sound, no more lines, booked seats, etc, This our challenge for the future: continue to drive audiences to theaters."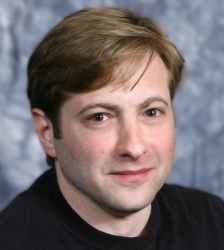 Latest posts by J. Sperling Reich
(see all)