This story first appeared in a special CineEurope 2016 issue of BoxOffice magazine. To subscribe to the magazine click here.
Name: Ivo Andrle
Company: Kino Aero, Bio Oko, Kino Svetozor / Aerofilms
Title: Director of Programming / Owner
Country: Czech Republic
You would think the director of programming for three of the top independent art houses in Prague would have been a cinephile from birth, but as a child Ivo Andrle wasn't always keen on the moviegoing experience. When Andrle's parents wanted show his older sister some of the films they had enjoyed in their youth, they dragged him along, despite any protest he might put up.
"I remember once in a nice summer day I had to go with the rest of the family to see Hard Days Night, which to me was really horrible experience at the age of six," Andrle recalls. "Can you imagine watching the Beatles instead of playing football with your friends? Unforgettable." Thankfully, Andrle didn't reject cinema completely and, once he had a chance to watch films more suitable to his age and personal taste, learned to enjoy it.
Now, Andrle is not only responsible for programming three different cinemas, Kino Aero, Bio Oko, Kino Svetozor, but he is also the CEO of Aerofilms, one of the Czech Republic's leading indie film distributors. Over the last few years, he says that the distribution company has kept him quite busy, but with his single cinema expanding into a much bigger company, he still spends a good portion of his time on business development and management work.
Andrle is happy that movies, beyond being simply pure entertainment, have been able to maintain their role as an art form. For him, the perfect film is one where entertainment and art combine well. "I am always very excited when I experience such films as a viewer in cinema," he says. "And I am even happier to see that there are many people who can enjoy those moments as well."
Even so, Andrle warns, If we want to have cinemas in the core of the industry, then the cinemas must make sure that their most powerful weapon is working. It is not the programming, much of which can be found online anytime, and it is not the comfort and quality, with home cinemas filled with high-tech viewing capability. The main weapon and advantage of cinemas is the social experience."
Andrle will unfortunately not be attending CineEurope in 2016, but is sending two colleagues in his place. It is at such events that he often gets inspired by talking to contemporaries about their own exhibition and distribution activities. He always manages to pick up, "bits and pieces of ideas, success stories and projects that we often try to adjust to our local territorial circumstances and make them work."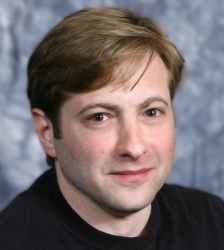 Latest posts by J. Sperling Reich
(see all)