These days every box office record seems to be reported with a string of qualifiers. Biggest midnight screening of an R-rated comedy starring a woman, largest opening of an American action movie in China during February, highest recorded per-screen-average of a drama opening on fewer than 1,000 screens, etc. After this weekend, the record books will have one more qualified entry, at least for the North American market.
Pixar's "Finding Dory", the sequel to the company's hit 2003 film "Finding Nemo" bowed to an estimated USD $136.1 million over the weekend, setting a North American record for biggest opening weekend of an animated feature, topping the USD $121.6 million debut of "Shrek the Third" in 2007. "Finding Dory" didn't come close to the USD $208.8 million required to beat out "Jurassic World" for biggest June opening and will have to settle for second place until someone tops it.
The movie's plot is a bit of a rehash of "Finding Nemo", wherein a father clown fish searches for his lost, handicapped son. This time around, a blue tang fish with short rem memory loss played so memorably by Ellen DeGeneres (in both movies) sets out to find her long-lost parents. Naturally, hijinks ensue.
Many of the tykes taken to see "Finding Dory" this weekend weren't even born when "Finding Nemo" was released 13-years-ago. However, thanks to more than a decade of strong DVD sales and Disney's continuous merchandising of the property, that time delay was hardly an obstacle.
Also helping the cause were generally positive reviews from critics, despite most of them mentioning that "Dory" wasn't as original or as good as "Nemo", yet was pleasing nonetheless. A common refrain in many reviews was that "Finding Dory" was the best non-"Toy Story" sequel Pixar has ever made. That's not saying much since that only leaves the critically tepid "Monsters University" and derided "Cars 2".
And since we're comparing Pixar franchises then it's worth mentioning that "Finding Dory" opened 93.8% higher than "Finding Nemo" did in 2003 when it grossed USD $70.2 million during its first three days. It should be noted that "Dory" bowed in 4,305 theatre, 28% more than "Nemo" did when it opened in 3,374. The USD $31,634 per theatre average of "Dory" also topped the USD $20,821 earned by "Nemo". One additional monetary figure where the sequel surpassed the original is its budget; "Dory" reportedly cost nearly USD $200 million to produce, whereas "Nemo" came in at roughly USD $94 million.
"Finding Dory" also took in USD $55 million on Friday which includes USD $9.2 million from Thursday screenings, both of which are, you guessed it, records for a single day and Thursday evening screenings of an animated movie. Granted, without counting the Thursday gross, "Shrek the Third" would still hold the single day record with USD $47 million. But who's counting?
Surely Disney is. The studio is having a banner year with "Finding Dory" simply adding to the billions of dollars already taken in by its previous 2016 releases "Zootopia,", "Captain America: Civil War" and "The Jungle Book". The first two of those films has surpassed USD $1 billion at the worldwide box office, with "The Jungle Book" fairly close and still in theatres.
Disney would no doubt be pleased to have "Finding Dory" join the billion dollar club and it got off to a good start this weekend, taking in USD $50 million in 29 territories including Australia, Argentina and Russia. The studio says the USD $17.5 million the movie garnered in China is the largest opening ever for a Disney/Pixar release in that market.
See what we mean about qualifiers?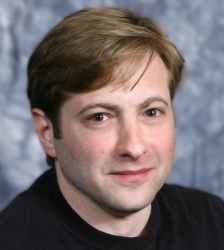 Latest posts by J. Sperling Reich
(see all)