Each year before CinemaCon officially gets underway, the show's organizers hold a day of seminars and panels focused on the international marketplace. Appropriately dubbed International Day, in the five years since the annual convention first started being held, the international keynote addresses kicking off the programming have become an important "must-attend" event. The senior-level studio and exhibition executives chosen to give past keynotes have often helped set the tone of that year's CinemaCon by directly addressing the most important matters facing the industry while at the same time presenting loads of important data points for everyone to digest.
This year's international keynote addresses were given on Monday April 11th by Tom Molter, Executive VP International Distribution of Warner Bros. Pictures, who represented distributors and Alejandro Ramírez Magaña, Chief Executive Officer and General Director of Cinépolis, who spoke on behalf of exhibitors. Both were happy to report to the hundreds of attendees from around the world that international markets were vibrant and healthy. The global box office topped out at more than USD $38 billion in 2015, representing a 5.2% increase over 2014. Most importantly, the international box office made up 70% of worldwide receipts last year. That figure has climbed 17% over the past five years, whereas box office in North America has remained relatively flat. (See what we mean about all those important data points?)
China continues to be a significant driver of global growth with box office in the region up 47% in 2015. If you remove China from the equation however, there was a slight dip in box office revenue due to a strong American dollar. Neither executive believes box office receipts alone represent an accurate picture of the industry's overall health. "Most territories have actually contracted in terms of box office in dollar terms, but almost every market in the world has expanded in terms of attendance, with a huge increases in countries like China at 50%, Mexico at 15% and Germany at 14%," Ramírez stated. "If it had not been for the appreciation of the dollar the global box office should have surpassed the USD $40 billion mark."
Shifting economic tides is one of the major challenges Warner Bros. faces as a studio according to Molter. "In 2015 our Dwayne Johnson disaster-adventure 'San Andreas' grossed an impressive USD $319 million overseas, but if we had released the film one year earlier, we would have seen an uptick of 16%," he explained. "Our Oscar winning action spectacle 'Mad Max: Fury Road' did great business overseas. But similarly, if we released the film a year earlier, it would have generated an additional 20% at the box office. And even more recently in 2016 our global day-and-date release of 'Batman v Superman' took over USD $256 million in 66 markets on opening weekend alone, but that record breaking tally would have seen 5% higher numbers if measured in dollars just one year ago." Due to currency valuation, the three titles lost a combined USD $100 million in international markets. Apply such differentials across an entire yearly slate and its easy to see financial losses piling up quickly.
When it comes to China, Molter thinks it is impossible to ignore the territory when analysing the global motion picture industry. "China is a complex and in some ways challenged market with a growing population of enthusiastic moviegoers," he said. "With admissions per capita at a small .91 relative to the U.S.'s 3.9 and Korea's spectacular 4.4, the market is poised to continue its massive growth. Chinese moviegoers drive the country's thriving domestic film business, but they have made it clear that they will turn out in force for the right film regardless of its country of origin."
In 2015 alone China added a total of 8,100 new movie screens at a rate of 20 or more screens per day. Since 2010 the growth of screens in the country has been 32%. This far surpasses other territories around the world, even emerging markets such as Latin America and Russia, where new screens were added at a rate of 4.7% and 3.5% respectively over the same time period. Both executives cited statistics which have China surpassing the U.S. as the number one movie market in the world by the end of 2017.
Molter used the recent Warner Bros. "Hobbit" trilogy as a case study to demonstrate how countries such as China have helped the international box office grow so large. "Over the span of just 3 years, you can see the amazing impact in the growth markets of Brazil, Russia and China, as a percentage of total box office, compared to more mature markets, including France, Italy, Germany, Spain, among others," he said. "The contribution moved from 16% in 2012 to 25% in 2014."
As further evidence, Molter referenced the "Transformers" franchise of four films, spanning seven years, all released around the same period each year. "In 2007 'Transformers' took 41% of international box office in the more mature markets and 16% from Brazil, Russia and China," Molter said. "But in 2014, 'Transformers: Age of Extinction', the more mature markets dipped to 20% of this total, while the growth markets skyrocketed to 50%. China is of course a strong driver of this gross, but even without China the contribution from these markets are significant."
Ramírez said one of the things attracting massive audiences to movie theatres are the many technological advances transforming movie production. "Hollywood has kept captivating audiences around the world with film productions that push the limits of the imaginable," he said, before going on to discuss how special effects aren't just improving super hero blockbusters but also Academy Award winning dramas like "The Revenant".
However, Ramírez also argued that the technological fulfillment of the digital promise has not been achieved. For instance, in many territories around the world the 3D format is waning. "Part of the reason is that for many films there is little reason to pay the surcharge and see them in 3D," he said. "We need more films, like Alfonso Cuaron's 'Gravity' or Ang Lee's 'Life of Pi' to entice moviegoers into experiencing 3D again."
During CinemaCon in previous years legendary filmmakers such as George Lucas and James Cameron promised the best digital technology had to offer was yet to come. "Since then we have had high frame rate with the Hobbit trilogy which did not live up to the expectation of the format," Ramírez contended. "We are still waiting for this digital promise to be fulfilled. We know that Ang Lee is bringing his latest film in a high frame rate format and we are excited to see the results."
Of course, technology has also been instrumental in transforming how audiences consume content, as Molter detailed with statistics showing that 85% of moviegoers in the U.S. now own a smartphone and 53% have a smart device connected to their televisions. He ran down a list of metrics that showed how consumers are spending 68% more time on social networks, how their consumption of digital media has jumped to 53% with no signs of slowing down and they are streaming 233% more digital videos with streaming on mobile devices up 278% in 2011. That brought Molter to a topic that has increasingly become a concern for the industry; millenials.
"Millenials have grown up in the age of the internet and of mobile devices and a booming home entertainment market," said Molter. "Whether movies, TV programming, YouTube videos or content available on Vine, Instagram and many others, they stream a lot of material and are not daunted by shrinking screens. These are digital natives and quick to adopt each new concept and product that deepens their relationships to the digital space. This can be controversial and a sensitive subject in our industry, but the genie is out of the bottle."
Molter warned that other industries have faltered in the digital transition, deploying ill thought out and weak solutions that can't stave off their inevitable challenge. "We need to learn from their mistakes and move forward incrementally and strategically to ensure every step we take is smart, targeted and precise," he urged before indirectly referencing a the controversy behind a recent proposal to release theatrical releases into the home day-and-date with cinemas. "Here at CinemaCon we're already seeing some bold proposals from the tech industry, but I think exhibitors have even greater potential to become an active and central player in the digital space and in the dialogue."
Ramírez on the other hand was not shy in addressing the subject of theatrical release windows head on, going so far as to name the Silicon Valley company hoping to bring first run movies directly to the home, albeit to a brief round of booing. "Over the past few years we have been at odds with all sorts of experiments that attempt to shorten the theatrical window," he said. "None of these experiments have proven to be successful, however they have been divisive. The latest of these experiments is The Screening Room which has captured many headlines in recent weeks. We think that instead of experimenting in how to shorten the theatrical window we should work together to strengthen it and there are many ways to do that. Even a small dent to the theatrical window can represent billions of dollars in lost revenue."
Millennials also present a number pros according to Molter. "Millenials love movies," he stated. "So when it comes to opening weekends, attendance in other demographics is steady, but not dramatic. But younger audiences have demonstrated that for the right film they will purchase advance tickets, stand in line, buy popcorn and drive opening weekend juggernauts at the box office. They are well connected and tech savvy and our job is to keep them coming to the cinema."
Achieving such goals is where technology can play a more beneficial role, especially when it comes to marketing. "In the past we used to market films using a combination of in-theatre marketing, outdoors, TV ads and publicity, and now the media mix that is being used to market movies is in itself an elaborate combination of online media, offline media, traditional media, with the very important presence of social media," said Ramírez, whose Cinépolis theatre chain has excelled at marketing through a multitude of social platforms including Facebook, Twitter and Instagram. "We have a community of over 15 million fans interacting with our brand, even more fans than some of the traditional media. In fact every week we engage 2 million of those customers."
All of this marketing helps create the immediacy and urgency Molter said is so important in attracting audiences, particularly millenials, to new releases. He suggests that promoting this combination of unique content shown in enhanced state-of-the-art cinemas is critical to maintaining the recent growth the industry has experienced. However, he maintained it must be done with distributors and exhibitors moving forward together. "We have an industry obligation to educate and inspire moviegoers to discover or rediscover that the cinema experience is relevant, growing, social, fun and the must see destination to experience movies in the best way possible; on the big screen," he said. "The time is now to bring a big picture strategy to our business, to be flexible enough to explore and welcome a robust exchange of ideas, and that is something that we as an industry can only do together."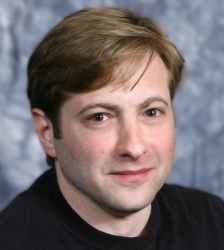 Latest posts by J. Sperling Reich
(see all)