Time is quickly running out for those wishing to secure tickets to this year's ECA Conference on October 19th at Picturehouse Central in London's posh West End. For its third annual conference the Event Cinema Association (ECA) has put together a day-long program specifically for motion picture content providers, distributors and, naturally, exhibitors.
Having abandoned the "alternative moniker" a few years back (or at least attempting to), the ECA has been one of the primary trade groups promoting and working in the space. Over the past two years organization has turned its annual autumn gathering into a worthwhile… ahem, event (no pun intended), by inviting some of the leading figures in the industry to impart their wisdom on attendees. This year is shaping up to be no different.
As audiences continue to grow for a list of cultural events like the Met Live in HD, the National Theatre Live (NT Live) and countless rock concerts, event cinema is becoming more mainstream. The ECA team, led by the group's Chairman, Melissa Cogavin, has planned a non-stop schedule for the October 19th meeting, running from first thing in the morning and only ending after a closing cocktail reception at half-past-eight in the evening.
A panel discussion on content delivery will kick the day off with the likes of Peter Wilson (High Definition & Digital Cinema Ltd.), Simon Tandy (Motion Picture Solutions), Nigel Crow (Arqiva), Eric Reed (Kencast), and Manel Carreras (Ymagis), among others, on the podium to fill attendees in on the latest trends and advances in getting event cinema into theatres.
Just before lunch is served three breakout sessions will force a decision on whether to learn about gaming in cinemas from Corinne Thibaut, and Alban Dechelotte of Coca-Cola, discover how event cinema is growing in emerging markets or dig deep into market statistics and forecasts with none other than David Hancock from IHS (but of course) and Lucy Jones of Rentrak.
Afternoon breakout sessions will focus on social media marketing for event cinema and the growing trend of outdoor cinema. The final panel discussion of the day will touch on of the present third-rail topics in the cinema industry; VOD. As participants such as Thierry Fontaine (Pathé Live), Kymberli Frueh (Fathom Events) and Philip Solomons (Screenlive) have their say, don't be surprised of the issue of release windows also comes up.
In the midst of all this fun, the ECA Awards will be handed out at mid-day, during a ceremony hosted by journalist and television presenter Nick Wallis. Nominees have been selected in categories such as Best Cinema Chain (from various regions around the globe), Best Independent Cinema, Best Distributor and even Outstanding Contribution to Event Cinema.
Tickets for the ECA Conference 2015 are GBP £125 (USD $190 or EUR €170) for ECA members or GBP £150 (USD $230 or EUR €205) and are available for purchase on the group's website.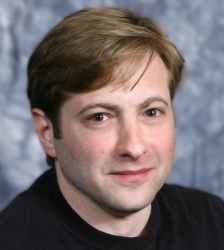 Latest posts by J. Sperling Reich
(see all)