On September 27th Secret Cinema ended its 100-day run of "Secret Cinema presents Star Wars: The Empire Strikes Back" in London, which despite opening to lukewarm reviews, was a financial success taking in GBP £6.45 million (EUR €8.7 million or USD $9.8 million) from 100,000 audience members since opening on June 4th. The massive production spent 11 weeks on the UK's top 10 box office chart which shouldn't be completely surprising given the show's exorbitant ticket price. Here's how The Guardian described it in their review back in June:
Tickets for this year's event are firmly on the dark side of the force at a ridiculous bounty of £75 a piece. Once inside you're spending £4 on a beer and £10 on dinner and before you know it, heading to watch a film you own on DVD has cost you the same as a galactic trip.
While considered event cinema, starting last year with its production of "Back to the Future" Secret Cinema has evolved into an immersive theatrical moviegoing experience in which the audience enters the world of the show. Last year Secret Cinema recreated the town square of Hill Valley for "Back to the Future" this year's production took over a 10-acre site in south east London where an old newspaper printing factory was turned into locations from the Star Wars franchise, including Mos Eisley spaceport and the Death Star.
Upon entering the venue throngs of attendees would intermingle with upwards of 70 actors playing characters from the Star Wars films, performing critical scenes from each of the films. There were overpriced drinks and meals to be had (which should make most cinemagoers feel right at home). Eventually a screening of "The Empire Strikes Back" was shown.
Secret Cinema plans on taking its productions on the road next year by launching in the United States. Screen Daily – 27 September 2015
UK – The proposed Crossrail 2 project is set to plow its way through central London as early as 2020 forcing the demolition of several historic buildings in the city's Soho arts distract. One venue facing the wrecking ball is the Curzon Soho cinema on Shaftesbury Avenue. If Curzon ultimately must part with the theatre it originally leased in 1985, it will only be after much public outcry and a campaign to save the cinema being led by the likes of actors Benedict Cumberbatch and Stephen Fry.
Both are participating, if not founding, members of the Save Soho campaign which is working to prevent several historic arts venues in Soho from being turned into rubble to make way for the new north-south train line.
As Cumberbatch himself explained:
"The Curzon Soho is a rare gem in the heart of London, showcasing the best in independent and world cinema…for local and London-wide audiences … and also the international community of film-makers that have made Soho their home for years now".
Cumberbatch also called on Transport for London (TfL), the organization running the Crossrail project, to be more transparent about their future plans. Fry called the demolition of the Curzon Soho, "deeply worrying". Presently, a petition to save the theatre hosted by 38 Degrees has received more than 26,000 signatures. The Guardian – 22 September 2015
France – During the first half of 2015 revenue was down but earnings were up at Ymagis, the motion picture technology firm specializing in virtual print fee management, exhibitor and content services. The revenue decrease was expected due to lower sales and income from equipment installation in the exhibitor services sector. Earnings from content services filled in nicely thanks to the acquisition of the Arqiva satellite network for content distribution.
By the end of June 2015, Ymagis revenue was EUR €68.3 million (USD $76.6 million) which is off by 7.4% from the same period in 2014 when revenue was €73.8 million (USD $82.73 million). EBITDA on the other hand rose by 7.8% from €24.3 million (USD $27.2 million) to €26.2 million (USD $29.4 million). This past July Ymagis acquired the content service provider Eclair Group outright with €1.2 million (USD $1.4 million) in equity. Press Release (PDF) – 23 September 2015
Singapore – Injury was averted at the Projector, a cinema in Golden Mile Tower, when a speaker in one of the auditoriums fell 3 meters (roughly 9 feet) and nearly missed clonking a patron or two on the head. Thankfully nobody was hurt, allowing us to chuckle at the play-by-play description of the incident in the Straits Times:
The spot of mishap forced the management to pause the film, titled "I Am Eurasian" – screened as part of the Singapore Heritage Short Film Competition – and turn on the lights. The screening, which started at 8pm, resumed after the two women said they were fine.
So, speaker falls, movie is stopped to make sure everyone is okay and when everyone seems fine… the film commences where it left off. Everyone lives happily ever after, and thanks to the management of the Projector cinema, walks away with 10 free tickets to any film showing at the theatre. Straits Times – 30 September 2015
India – Cinema operator Inox plans on going through a growth spurt, adding 50 screens by the end of the year to its existing 389 screens for a grand total of 440. Inox presently manages 100 cinemas in 54 cities.
In interview with the news agency PTI, Inox CEO Alok Tandon let revealed some interesting statistics about the country's exhibition market:
"We see a lot of potential in this business. India is a very under-screened nation. Today we have nine screens for a million population and this includes single screens also. We have got 1 to 1.5 multiplex screens per million people which is hardly anything. We release 1,600 movies per year and sell a shade under 2 billion tickets, which is just next to China, but our screen penetration is hardly anything. There are 15-20 regional chains and all of these have anywhere between 20-60 screens each, so there would be potential consolidation opportunities … We are willing to look at acquisition possibilities."
Speaking of acquisitions, last year Inox purchased Satyam Cineplexes for INR ?182 crore (EUR €2.5 million or USD $2.8 million). The circuit picked up 9 multiplexes comprised of 38 screens spread across 6 cities, strengthening its position in the north of India. DNA – 27 September 2015
UK – Turnstone Estates is in the midst of turning a car park in Southend on Sea, UK into a 136,000 square foot mixed-use retail and housing center. Cineworld was originally slated to operate a cinema in the new facility, but dropped out recently to focus on a project they are opening at Fossetts Farm. Turnstone hasn't given up and is determined to have a movie theatre as part of the GBP £50 million (EUR €67.7 million or USD $75.89 million) project. They in discussion with three other cinema operators hoping to soon have an anchor tenant that will bring an IMAX screen with them. Echo – 28 September 2015
Piracy
UK – In the United Kingdom a 33-year old man from Nottinghamshire was arrested, questioned and released on September 18th on suspicion that he was pirating new releases. The action was undertaken by the Federation Against Copyright Theft (FACT) and the Government Agency Intelligence Network (GAIN) after the former was tipped off that someone recorded both "American Ultra" and "Maze Runner: The Scorch Trials" at a local cinema on the day those films were released. The recorded footage was later posted on the Internet.
The Director General of FACT provided the following statement:
"Over 90% of counterfeit versions of movies originate initially from a copy recorded in a cinema. Piracy not only costs the film industry millions of pounds but can also affect thousands of jobs, so it is crucial we act upon intelligence we receive about this activity. With two big releases due to hit the screens in the next few months it is incredibly important we work to combat those behind illegal film recordings." Screen Daily – 22 September 2015
Cinema Openings / Closings
Switzerland – This past February, after opening only six months earlier, a fire gutted the Houdini cinema in Zurich, Switzerland causing CHF 2.8 million (EUR €2.6 million or USD $2.9 million) in damages. However, after extensive (not to mention expensive) repairs, the venue's owner, Neugass Kino AG, is setting to open the five screen 212 seat multiplex again on November 4th. Neue Zürcher Zeitung – 22 September 2015
Spain – The city of Inca on the Spanish island of Mallorca has not had cinema for many years now. Thanks to investor Rafael Salas that could be changing. Plans are being drawn up for a multiplex to be constructed in the city center. Mallorca Zeitung – 22 September 2015
UK – The Kings Cross section of London will be getting its first cinema when the boutique cinema chain Everyman opens a new 9,000 square foot three-screen theatre in March of 2017. Everyman CEO Crispin Lilly said of the plan:
"We're very excited about our next project at King's Cross and look forward to being part of this emerging and exciting part of London." Ham & High – 30 September 2015
India – Mexico-based Cinepolis continues to grow its presence in India with its latest cinema, an 11-screen multiplex in Kochi, India which includes 3-VIP auditoriums. The circuit now operates 217 screens in India and hopes to expand to 400 by 2017. Next up for Cinepolis is a five screen theatre in Bengaluru and cinemas in Hyderabad and Kolkata. The New Indian Express – 26 September 2015
Finland – Finnkino is expanding to 15 theatres in opening a four-screen, 536 seat cinema in Lappeenranta, Finland this past week. Veronica Lindholm, Finnkino CEO said of the new venue:
"Our goal is to be the most passionate, creative and attractive cinema operator, and it is clearly reflected in Lappeenranta where we have put our primary focus on the customer experience." Cision – 30 September 2015
US – La Jolla, the upscale community adjacent to San Deigo, California, is got a new luxury cinema when The Lot opened this past week. The seven screen theatre sports a restaurant, cafe and bar. If you're wondering what the difference between what the restaurant and cafe will be (join the club), apparently the restaurant will serve up Mediterranean and Mexican-inspired dishes, whereas the cafe is reserved for coffee from local roasters and house made pastries.
The cinema doesn't seem to be tied or managed to any existing operator. Adolfo Fastlicht is owner and CEO of The Lot and here's his statement to the Times of San Diego about the new venture:
"The Lot will be a community hub, a place to grab a morning coffee, enjoy a full dinner, or catch the latest Hollywood blockbuster. It's a special place with uniquely curated experiences—from the restaurant menu and the locally sourced coffees, wines and beers we've hand-selected, to the local art and leading-edge cinematic and sound technology we've installed."
If Apple's Johnny Ive ever needs someone to stand-in for him on one of the company's product introduction videos… Fastlicht might just be their man. And we mean that as a compliment. Times of San Diego – 29 September 2015
Event Cinema
[youtube width="560″ height="315″]https://youtu.be/5gCkylR7xP0[/youtube]
UK – This past week marked 40 years since "The Rocky Horror Picture Show" was first released in movie theatres. The film opened on September 26, 1975 in Santa Barbara, California with little-to-no box office and went on to become a cult classic. The musical the film was based on is returned to the city of its origin for run of charity performances at the Palace Theatre in London's West End. On September 17th a live broadcast of "The Rocky Horror Picture Show" gala performance with special guests was beamed to cinemas in the UK and Europe earning GBP £600,000 (EUR €812,515 or USD $910,830) on more than 600 screens. The presentation took in enough to come out at the top of the box office in the United Kingdom for that day, ahead of all films currently in release. The Stage – 18 September 2015
Finally
Germany – When Karl Liermann and his companion Franziska Zimdars showed up at the Cinestar in the Lütten Klein section of Rostock, Germany, they were denied entrance. And not because they weren't wearing a shirt, had no shoes on or had previously caused mischief at the multiplex. In fact, Mr. Liermann had never had any issues when seeing movies at the Cinestar previously. Instead, he was denied entrance this past week because, unfortunately, the auditorium showing the movie he was there to see did not have wheelchair access.
The wheelchair bound Liermann and his date eventually made their way into the theatre with help from an employee via an emergency exit. However, the only place for them to sit with Liermann's wheelchair was in the front row with poor viewing conditions. Cinestar managing directors Oliver Fock and Stephan Lehmann pointed to safety regulations as the reason some of the auditoriums are not accessible to wheelchairs, "In case of a fire we must be ensured that each person can independently take the escape route." Ostee-Zeitung – 29 September 2015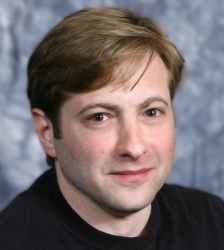 Latest posts by J. Sperling Reich
(see all)