The announcement last Thursday of an agreement between Dolby Laboratories and AMC Theatres to partner on what they've dubbed "Dolby Cinema at AMC Prime" isn't altogether unexpected. Back in February AMC's CEO Gerry Lopez told financial analysts during an earnings call that they would "be blown away when we announce and launch the next amazing innovation in AMC Prime in a few weeks". This news is undoubtedly what he was referencing.
However, the mashup of each company's high-end product offerings manages to spotlight many of the topics that attendees at this year's CinemaCon can expect to hear everyone talking about during the conference next week in Las Vegas.
The deal will see AMC convert its existing premium large format auditoriums, both ETX and AMC Prime, into Dolby Cinema at AMC Prime venues featuring Dolby Vision laser projection system, Dolby's Atmos immersive sound format and reclining seats fitted with transducers that vibrate with the action taking place on screen. You couldn't be faulted for thinking that description sounds as if its buzzword compliant. It covers all the hot issues presently being discussed within the exhibition space; laser projection, immersive audio, premium large format (PLF) screens, reclining seats and 4D motion effects. It even addresses the fast-rising luxury cinema trend and the emerging subject of high dynamic range projection which allows for images with richer colors and a deeper contrast.
All of these snazzy new fangled features are designed with the intent of attracting audiences in greater numbers than in recent years, when moviegoing has been flat. In an age of countless on-demand entertainment options, exhibitors are trying to lure patrons away from their big screen televisions and Netflix accounts and back in into movie theatres with a multitude of upscale amenities they can't get at home. Reclining seats, expanded restaurant menus, wine and spirits are all just some of the luxury comforts found in certain cinemas these days.
Theatre operators are not just trying to differentiate themselves from in-home viewing or competitors, they are attempting to make going to the movies feel special again. This concept was described by B. Joseph Pine and James H. Gilmore in a 1998 article in the Harvard Business Review titled "Welcome to the Experience Economy", which was drawn from their book "The Experience Economy". In it, the authors theorized that as markets and their products become commoditized, businesses must adapt by creating memorable events for customers. Thus, the experience itself becomes the actual product, not the goods being sold or services being provided. Ultimately a premium price can be demanded for such unique experiences.
Whether Dolby Cinema, AMC Prime or the combined Dolby Cinema at AMC Prime is what cinemagoers are willing to pay a premium for remains to be seen. AMC Theatres has a history of believing their customers will do just that and are aiming to develop their brand as the upscale cinema of choice among movie buffs. The circuit has more IMAX screens than any another exhibitor in North America and has invested in heavily in their private label PLF screens. These include nine AMC Prime theatres in major markets throughout the United States.
Teaming up with Dolby helps AMC expedite the growth of their PLF footprint at a time when competitors such as Regal Entertainment Group, Cinemark and others, are pursuing their own premium cinema strategies. While AMC may be the second largest cinema chain in the world, it's tough to compete with brand names like IMAX, which demoed their own laser projection system two weeks ago, and Dolby. AMC is planning to have four Dolby Cinema at AMC Prime screens online by mid-May in Atlanta, Houston, Kansas City and Los Angeles. An additional 50 are planned by the end of 2018 and a total of 100 by 2024. To put that in perspective, AMC presently has 150 IMAX screens. The exhibitor claims Dolby Cinema at AMC Prime does not compete directly with IMAX.
Dolby also benefits greatly from the agreement, and not just because AMC will be paying a licensing fee for the company's proprietary technology. Partnering with a top-tier exhibitor will help Dolby in its efforts to sell their technology to creatives and into the home consumer market, which can be much more lucrative in the long run. And since their deal with AMC is not exclusive, the company can still offer Dolby Cinema to other theatre chains, though they need to be weary of over saturating the market in a way that could negate the very benefits of differentiation their customers are relying on them to help provide.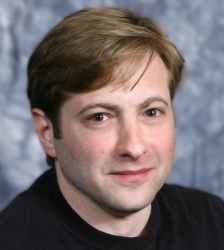 Latest posts by J. Sperling Reich
(see all)