[youtube width="560″ height="315″]https://www.youtube.com/watch?v=qyBw–M4OMY[/youtube]
In news that is sure to make the likes of Christopher Nolan and Quentin Tarantino rather happy, Kodak announced earlier today that they have finalized a deal to continue supplying film stock to all six major Hollywood studios; 20th Century Fox, Walt Disney Company, Warner Bros., NBC Universal, Paramount Pictures and Sony Pictures.
The agreement was reached after roughly six months of negotiations, beginning last summer after studios guaranteed the purchase of set quantities of film stock over the course of several years. The way it was reported at the time, even by us, it seemed as if it was a done deal. Apparently, contractual terms still needed to be worked out, and today's press release is merely the culmination of those discussions.
The pact will enable Kodak to keep its motion picture film manufacturing facility open for business. As recently as the middle of last year it looked as if Kodak might have to shutter the plant, which the company says costs a minimum of USD $50 million per year to run. Sales of the company's motion picture film have dropped 96% over the last 10 years due to the rise of high-end digital technologies for production, distribution, exhibition and storage. The demand for film stock dramatically decreased during the last several years as most movie theatres around the world fully adopted digital projection.
Kodak is now the industry's only remaining film manufacturer. Likewise, Fotokem is the sole motion picture lab in Los Angeles capable of processing film stock.
Kodak CEO Jeff Clarke told the Wall Street Journal the company was "very close to the difficult decision of having to stop manufacturing film". However, as his press release statement explains:
"With the support of the studios, we will continue to provide motion picture film, with its unparalleled richness and unique textures, to enable filmmakers to tell their stories and demonstrate their art."
Indeed, besides Nolan and Tarantino, directors such as J.J. Abrams, Judd Apatow and Martin Scorsese were among those who pledged to continue shooting their movies on film for as long as it was possible. They publicly urged studios to reach an agreement with Kodak to ensure the survival of the medium.
Meanwhile, Kodak has set out to increase demand and awareness of its motion picture film stock through a new marketing effort dubbed #FilmWorthy. The campaign is meant to highlight what movies are being shot on film, why directors are choosing the format to tell their stories and to Kodak's "commitment to not only preserving the medium, but helping it thrive."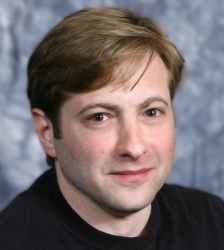 Latest posts by J. Sperling Reich
(see all)