When it comes to movie release schedules, summer in the northern hemisphere seems to be starting earlier and earlier (think late April). In reality, summer 2014 is only 10 days old, and as GoWatchIt reminded me last week, there are still two whole months left to watch a wide array of films in outdoor venues throughout the United States.
GoWatchIt is one of those websites and services that I signed up for years ago when it was in beta and have visited only a handful of times, if at all. In that regard, it's kind of like the many apps download onto my iPhone, yet never use. (I'm looking at you RoadNinja, ShowYou, Jelly and Secret, among dozens of others).
GoWatchIt was developed by Plexus Entertainment as a resource that will inform you where, when and how a a movie can be viewed be it in a cinema, on DVD of video-on-demand. A user can visit the website (www.gowatchit.com) or pull up the app on their mobile device and search for a title or alternatively discover one via the site's curation and social suggestion functionality. Users can also save movies to a queue and be alerted when titles are available for viewing in desired formats.
Sounds pretty simple and actually quite helpful for movie buffs such as myself. As far as I'm concerned there's really only one problem with GoWatchIt; I always forget it exists, and thus, never actually use it. Maybe that's because of the limited number of partners such as Indiewire, Filmmaker Magazine, RogerEbert.com and The New York Times featuring the "Watch It" and "Queue It" functionality on their own websites. Even though the list of sources being tracked is inclusive, featuring the likes of Amazon, Fandango, Google, Hulu, iTunes, Netflix, Redbox and YouTube, I still never remember to visit the website or launch the app to search for or queue up a title I'm interested in.
Apparently I also forgot to remove myself from GoWatchIt's email marketing list. In their most recent weekly email update, the website promoted their outdoor movie guide for New York City, which has recently been updated with a number of additional events. Thinking this would be of interest to Celluloid Junkie readers I clicked through to find more than 120 different outdoor screenings were still to be held in New York this summer, 69 in July and 52 in August. Cineastes can enjoy al fresco showings of Sundance selections such as "Happy Christmas" and other indie buzz films thanks to Rooftop Films, award winning blockbusters like "Gravity" in settings like the Intrepid Sea, Air & Space Museum or even classics from yesteryear including West Side Story at Habana Outpost.
As if to prove just how much I have undervalued GoWatchIt, they have also been kind enough to create outdoor movie guides for both Los Angeles and San Francisco with dozens of upcoming events during July and August.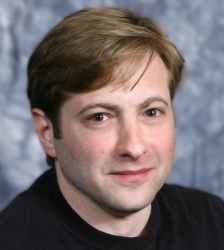 Latest posts by J. Sperling Reich
(see all)