If Disney's "Maleficent" fails to generate box office returns when it opens on May 29th it certainly won't be due to a lack of marketing campaigns touting promotional giveaways. At least that's the case in North America where the studio has partnered with two of the world's largest motion picture exhibitors to run opening weekend promotions for the big budget movie which focuses on the villain from "Sleeping Beauty".
Moviegoers buying a ticket to "Maleficent" at Regal Cinemas during opening weekend will get a free poster for the movie. It's not clear from their promotional artwork (pictured above) or website whether the poster being given away is the official one sheet or if it's a special poster created specifically for the Regal give away. Ironically, should the movie turn into a smash hit, it will be the latter which becomes more valuable in secondary markets such as eBay, since presumably such posters would only have been produced in limited quantities for the Regal promotion.
That is the very approach being taken by AMC Theatres, which is using its "Maleficent" promotional giveaway as a springboard for a contest driven by social media. Anyone seeing the movie at an AMC cinema during its first few days will walk off with a collectible pin from "Maleficent" made exclusively for the exhibitor's campaign. In an attempt to incorporate its own marketing push on top of the promotional giveaway, AMC is asking patrons to share pictures of themselves with their "Maleficent" pin on social networks such as Twitter, Facebook and Instagram. One winner will be selected to receive a USD $25 AMC gift card from those that submit selfless with the hashtag #shareAMC and #maleficent. This type of effort is meant to spark a network effect that builds awareness of the new release and ultimately the cinema chain.
AMC is also feeding into a tradition that has cropped up around the Disney brand over the years. Many die-hard Disney fans have taken up the hobby of collecting and trading collectible pins that feature characters, rides, attractions, etc. from the company's movies and theme parks. Disney not only sanctions the practice, but encourages it by selling each collectible pin only for a limited time. Visit any of Disney's theme parks and you'll see loads of people walking around with pins that sometimes go back decades. Park cast members (as Disney refers to its employees) often have pins stuck to the lanyards holding their staff badges.
In fact, it's become widely known among Disney pin collectors that you can go up to any park employee sporting one of these pins and ask to trade with them. Cast members are obliged to trade and they often have some of the most coveted pins, since that is only way Disney distributes (and creates demand for) some of its most rare pin creations.
Those that collect and trade these pins are of course huge Disney fans. They are the groupies Disney counts on to be a part of D23, the company's official fan club which holds a bi-annual convention to announce and promote upcoming movies, television shows, park attractions and products. This also the same demographic mostly likely to see "Maleficent" during its opening weekend and thus, AMC has done a great job of encouraging them to do so at one of their multiplexes.
As with all such promotional giveaways, the posters and the pins will only be available at cinemas "while supplies last". However, if you are one of those moviegoers that arrives after supplies have run out, take heart, for Disney has partnered with what seems like countless brands to create special "Maleficent" merchandise. Take for instance Crow's Nest Jewels who has created a special seven-piece jewelry collection inspired by the film. Granted, some of the items cost as much as USD $20,000. If that's a little too high end for you, there is always the "Maleficent" line of makeup created by MAC Cosmetics. I saw a poster advertising the makeup (see below) hanging in a small boutique in Cannes, France just last week.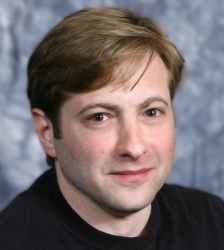 Latest posts by J. Sperling Reich
(see all)