It has always been our goal here at Celluloid Junkie to bring our readers any of the interesting or noteworthy ideas we run across in the worldwide motion picture distribution and exhibition industries. The hope is that spreading the word about such items will help spur your own innovative efforts.
With that in mind, today I received an email promoting a special screening series taking place in Los Angeles (see below). In conjunction with the publication of their March issue which focuses on road trips, Los Angeles Magazine is teaming up with ArcLight Cinemas for a retrospective series of classic road trip movies. The screenings will be held at ArcLight's Hollywood multiplex on Tuesdays and Sundays throughout the month of March.
Showing classic movies is not a new concept for Arclight Cinemas. The exhibitor has been holding Arclight Presents… screenings since 2002 when their flagship cinema first opened in Hollywood. If one of the most important factors in making such a series successful is marketing, then working with Los Angeles Magazine to help spread the word to a broader audience is a smart move on Arclight's part.
Focusing on the theme of road trip movies may be a stunt, but not necessarily such a bad idea. It gives the program a hook, or at the very least a purpose, however slight it may be.
Now that digital cinema has been rolled out throughout North America, other circuits could just as easily curate and produce similar retrospective screening series to help boost attendance on days when admissions are traditionally low (e.g. Tuesdays and Sundays). Additionally, finding media outlets to work with in large urban areas should not be too difficult. Los Angeles Magazine is a part of the Emmis Publishing empire which publishes five additional regional magazines including Texas Monthly, Cincinnati Monthly, Indianapolis Monthly, and Atlanta. Modern Luxury is another regional magazine publisher with titles in Manhattan, Houston, Aspen, San Francisco among many others. Surely there must be similar outlets in Europe, Asia and elsewhere.
Let us know what you think of Los Angeles Magazine and ArcLight Cinemas teaming up for the Road Trips screening series in the comments below. Good idea? Bad idea? Could such retrospectives work in other cities?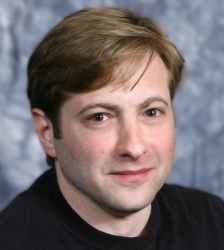 Latest posts by J. Sperling Reich
(see all)