It's hard to believe the cable network Turner Classic Movies (TCM) is entering its 20th year. It certainly doesn't seem like that much time has passed since TCM began broadcasting some of the most beloved movies ever made into homes.
Apparently, time flies when you're presenting classic films, commercial-free and without any edits. The network launched on April 14, 1994, and now reaches 85 million homes in the United States alone. To celebrate their 20 years on the air, TCM is bringing "Casablanca" to select theatres so that audiences can see the Academy Award winning film on the big screen. The 1942 film stars Humphrey Bogart and Ingrid Bergman in a story of star crossed lovers that has set the standard for the genre.
I almost left out the best part of TCM's plan; all of the "Casablanca" screenings will be free in honor of their 20th anniversary. The movie will be shown in 20 cities throughout the United States on March 4th of this year. The first ten markets have already been selected and include Atlanta, Boston, Chicago, Denver, Detroit, Miami, Philadelphia, San Francisco, Seattle, and Washington, D.C. TCM is letting viewers cast votes to determine the remaining 10 cities in which "Casablanca" will screen. Voting is taking place online through February 10th.
The remaining markets will be announced on February 18th, at which point tickets will made available to all screenings will be made available via TCM's 20th anniversary website. Tickets will be required for entry to each "Casablanca" screening.
According to the press release TCM published announcing the free screenings of "Casablanca" this won't be the only anniversary event the network will hold, so stay tuned.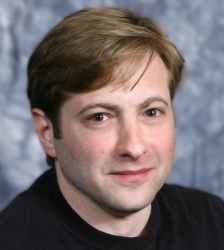 Latest posts by J. Sperling Reich
(see all)