[youtube width="560″ height="315″]http://youtu.be/0HtACLaRDk0[/youtube]
Walt Disney Studios may have struck upon an inventive way to squeeze more revenue from moviegoers who have already seen their latest animated feature, "Frozen". Hoping to get fans of "Frozen" back into theatres for some repeat business, Disney is releasing a sing-along version of the film on 2,000 screens in North America on January 31st.
Select showings of "Frozen" will include a snowflake that bounces across on-screen lyrics, encouraging audiences to belt out some of the movie's many songs. Disney's latest animated film has already grossed USD $773 million dollars globally, and the "Frozen" soundtrack has occupied the number one spot on the Billboard 200 chart for three nonconsecutive weeks in January.
The sing-along concept seems like a natural extension of the "Frozen" release strategy. The music and songs for the film were written by Kristen Anderson-Lopez and Bobby Lopez, the husband and wife team behind such Broadway hits as "Avenue Q" and "The Book of Mormon". The pair just earned a Best Original Song Oscar nomination for "Let It Go" one of the songs that appears in "Frozen". Tunes from the movie have proven so popular that fans have flooded the Internet with videos featuring cover versions.
Every studio hopes for repeat viewings of their blockbuster films, however these days most movies don't stick around as long as "Frozen" has to offer up such opportunities. I remember working as an intern in the public department of Twentieth Century Fox when "Home Alone" was released in 1990. It was a surprise hit and topped the box office for 12 straight weeks thanks to children who saw the movie multiple times. In the midst of its run Fox eve produced a television spot which featured moviegoers bragging about how many times they'd seen "Home Alone".
This past Christmas I showed my seven and eight-year-old daughters "Home Alone" for the first time. They must have watched the movie seven times in December alone and continue to request it on movie night. I'm sure if I told them a sing-along version of "Frozen" was playing in theatres they'd beg to be taken since they've memorized all the songs from listening to the soundtrack non-stop. To them, it doesn't matter that they've already seen the movie in in theatres on three separate occasions. They've even put in an advance request for the DVD when "Frozen" is released on home video.
Of course, that at such a young age my daughters are well aware a movie's home video release is only a few months after its appearance in cinemas is part of the reason films don't stick around in theatres as long as they used to. This week's worthwhile releases are often pushed off screen by next week's hot new titles, though it doesn't seem to matter since I can likely find it at a discount kiosk before I even realize it's no longer playing at the multiplex.
In fact, the sing-along version may be the last chance moviegoers will have to see "Frozen" in its initial theatrical release, since Disney is releasing the movie on Digital HD (also known as electronic sell-through or digital download) on February 25th. That's just five days before we'll know if "Frozen" wins the Oscar for Best Animated Feature, for which it is nominated, and 90 days after it originally opened on November 27, 2013.
Two days before its release, the sing-along version of "Frozen" is the top selling film at web ticket giant Fandango.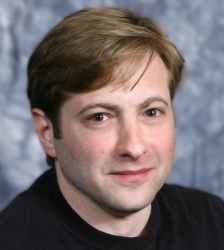 Latest posts by J. Sperling Reich
(see all)