Purchasing or acquiring tickets for the Sundance Film Festival has never been an easy endeavor, whether for patrons or for the event's staff. An estimated 50,000 attendees clamor each year for tickets to hundreds of showings of more than 200 films officially selected by festival programmers. Screenings take place in at least 18 different cinemas spread out geographically from Park City, Salt Lake City, Ogden and Sundance, Utah.
As if the programming and venue choice wasn't complex enough, Sundance has numerous ticket packages that attendees can select; packages for the full festival, VIPs, corporations, students, film industry executives and even local residents, to name just a few. Add to all of this the strict schedule throughout every autumn when most tickets and packages must be purchased and its easy to see why Sundance is hardly for the casual moviegoer.
For those who aren't lucky enough to nab tickets before the festival, or who aren't accredited as members of the press corps, there is still hope for seeing some of the most buzzed about films at Sundance each year. Any unsold tickets can be purchased same-day for USD $20 at specific festival box offices, or alternatively you can take your shot through the waitlist for each screening and pay only USD $15.
In years past, "waitlisting" a screening often meant standing in line up to two (and in rare occasions three) hours ahead of time to get a waitlist number, usually in frigid temperatures. This didn't necessarily guarantee entrance however, since pass and ticket holders might fill up the venue leaving those on the waitlist literally out in the cold. The process was less than optimal and not much fun, though at times one could form friendships or business relationships in a Sundance waitlist line.
This year the festival is trying something new for waitlists to help avoid the hassle of standing in line for hours. Sundance has created an eWaitlist system enabling festival patrons to reserve a spot in line for screenings of specific films up to two hours in advance of their start time. Festival goers who have registered for the service can use the Sundance mobile app, a special Internet site or strategically placed self-serve kiosks to obtain a waitlist number. Attendees can even reserve a waitlist number with a friend, essentially making two reservations at once. Then, all they have to do is show up at the theatre where the film is showing no less than a half hour before it starts and find their spot in the waitlist line based on the number they were issued.
Sounds simple, right? Not exactly. Not only is the whole process new to Sundance veterans and rookies alike, it requires numerous steps every time a reservation is made. The festival's eWaitlist page is chock full of details and there is even a four minute instructional video on how to use the system:
[youtube]http://youtu.be/7uOxydx3C-g[/youtube]
When the festival began on January 16th, and throughout the first weekend of the event, the eWaitlist system was continuously down or inaccessible. When one was lucky enough to pull it up on their computer or mobile device, all available waitlist numbers disappeared within seconds as each screening's reservations were opened up. If you weren't online trying to reserve a number exactly two hours before a showing, when the eWatlist for the screening opened for reservations, you'd be shutout.
This is a great lesson for any exhibitors who want to employ similar concepts which rely on selling tickets, passes, etc. via timed releases. Such a strategy can be quite beneficial to customers and theatre owners if executed properly, though it is important to keep sudden demand surges and traffic spikes in mind as they will almost always occur during the initial moments of an on-sale for a popular event.
The Sundance staff I spoke with admitted that every time they opened an eWatlist up, the system would come crashing down. What looked like a malicious "denial-of-service" attack was really just available servers not being able to keep pace with the number of reservation requests coming in at the same time. This is the same kind of problem the United States' Affordable Care Marketplace website faced when it went live back in October of 2013.
Since about 2005 Sundance has relied on a highly customized version of software from Titan Technology Group to run their ticketing operations. Many exhibitors may be familiar with Titan already, as they have been providing cinema point-of-sale systems for quite some time and have had a presence at industry trade shows for more than a decade.
I'm not sure if Titan's software was used for the eWaitlist or whether it was just one piece of the puzzle. To handle the traffic and bandwidth constraints Sundance fired up at least five dedicated servers, each with eight cores. For non-techies, most laptops are lucky to have two cores (or processors), so in other words the festival deployed a lot of computing power.
To their credit, the new eWaitlist system seemed to be working without glitches toward the middle of the festival. It is unknown if this is due to Sundance's efforts to remedy the situation or because attendance at the event drops significantly after the first five days. Probably both variables are responsible.
This morning I was able to complete transactions on the eWaitlist system in record time. To provide some sense for how stressful the new process can be, in the midst of a screening earlier today I exited a theatre precisely one minute before the eWaitlist reservations opened for a film showing two-hours later. I watched the countdown timer hit zero for the event and immediately clicked the reservations link on my iPhone. I was instantly taken to a page informing me I had a confirmed reservation in the waitlist line for my desired screening but that it would take a few moments to assign numbers to all the requests. About 15 seconds later I was presented with my exact number, 73. Despite my hair trigger response time on making the reservation, 72 other festival goers were milliseconds faster. Somewhat frustrating.
On the plus side, I didn't have to dedicate two hours to find out that I wouldn't get into the screening. I showed up a half hour before the film was meant to start, checked in with a festival volunteer and took my place in line. The volunteer already had my name and waitlist number. She marked me as present using an iPad Mini and explained a number of those who had made waitlist reservations previously, had canceled them online. The festival app on my phone showed me that six people in front of me had already canceled when I got in line.
Of course, not everyone is polite enough to cancel through the system. Out of the 225 waitlist reservations that were given out for the screening, roughly 100 people showed up in line. Despite my number being 73, I wound up about 50 back from the head of the line.
Obviously the festival has already put a lot of thought and energy into their eWaitlist efforts. Even the design of the waitlist number in the mobile app mimics the tickets Southwest Airlines hands out for their flights. The airline is an official sponsor of Sundance and has pioneered the practice of assigning numbers rather than seats for all flights. Passengers board the plane in order and can sit in any open seat.
As nerve-wracking, hair-pulling and teeth clenching as the whole eWaitlist system has been at this year's Sundance Film Festival, and as much as everyone I talk to about it is quick to offer up complaints, I've been wracking my brain trying to come up with possible suggestions for making it better next year and have come up empty. I'll keep thinking about it though, just as I'm sure Sundance will.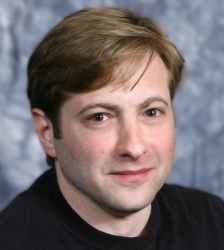 Latest posts by J. Sperling Reich
(see all)