Last October we got wind that a new multiplex was being proposed for Santa Monica Place, a mall in Santa Monica, California. These plans were confirmed earlier today when Arclight Cinemas announced they had entered into an agreement with Macerich, the mall's owner, to open a 14 screen cinema at Santa Monica Place by mid-2015. Unlike some of its existing locations, Arclight may find it slightly more difficult to achieve success in Santa Monica.
The theatre will occupy 44,250 square feet on the third floor of the mall, just above Bloomingdale's. Santa Monica Place was originally designed by architect Frank Gehry and opened in 1980. It underwent an extensive multi-million dollar remodel starting in 2007, which gutted the inside and removed the mall's roof, turning it into an indoor/outdoor facility. Since the mall reopened in 2010, the third floor has been occupied by L3, a seldom used venue rented for events and parties.
Arclight Cinemas already operates five other multiplexes throughout Southern California, including cinemas in El Segundo, Hollywood, La Jolla, Pasadena and Sherman Oaks. The circuit will be opening its first East Coast location in Bethesda, Maryland later this year and has broken ground on a location in Chicago, Illinois which is scheduled for a 2015 debut.
Ever since Pacific Theatres launched Arclight Cinemas back in the early 2000s, the circuit has garnered a reputation for offering the premiere movie-going experience in Los Angeles, catering to the regions cineasts and serious film buffs. Arclight is considered one of the pioneers in premium mix-use cinemas, helping establish the format with amenities such as a lobby restaurant and bar, gourmet concessions, black box auditoriums, stadium seating with extra leg room, no late entries, reserved seating, a ban on advertisements before screenings and an eclectic mix of big budget blockbusters and art house movies.
Chris Forman, Arclight's chief executive officer, alluded to the circuit's stature in his press release quote announcing the new theatre:
"We created ArcLight so that movie lovers could experience film the way the filmmakers intended. Santa Monica Place is an important shopping and lifestyle destination. It means a lot to our company, and to me, to partner with Macerich to bring the ArcLight experience to Santa Monica."
There is no doubt about it – Arclight knows how to pick a prime piece of real estate. Their first multiplex included the historic Cinerama Dome and helped launch the revival of Hollywood as a viable business district in Los Angeles. Next came the Sherman Oaks location at the Galleria, near one of the busiest freeway interchanges in the United States. This was followed quickly by a choice spot at Paseo Colorado in Pasadena and a multiplex just south of Los Angeles International Airport. In 2012 Arclight christened its most recent complex in the heart of tony La Jolla, a wealthy suburb of San Diego.
Arclight is maintaing its practice of nabbing select locations with a lease at Santa Monica Place in the beach community of Santa Monica. The mall is steps away from the famous Santa Monica Pier and situated at the south end of the popular pedestrian street, Third Street Promenade. The area is always crowded and teaming with tourists, which at times can make parking a real chore.
Geographically, Santa Monica is as far west as one can go in Los Angeles without swimming in the Pacific Ocean. The ingress and egress to the area is limited to a small number of clogged streets and two regularly jammed highways. Some L.A. residents only trek into Santa Monica for sightseeing when friends and family are in town. That said, there are still plenty of residents on the west side of the city for which accessing (and parking at) the planned theatre would be easier and likely worth the effort.
In addition, the Third Street area in downtown Santa Monica already has three existing theatres accounting for a little more than 5,500 seats; two AMCs and a Laemmle art house. Hoping to ease traffic and parking problems, the incorporated city of Santa Monica has previously suggested wanting to place a cap on the number of multiplex seats allowed in the downtown area to those already in operation. Last march the 1,500 seat AMC 6 on Third Street closed which may have made room for Arclight's new multiplex.
Between geographic location hurdles, posing obstacles to accessing the new theatre, and the potential headache of having to deal with a planning commission in Santa Monica that has a history of being over zealous, the exhibitor might be in for some heavy lifting. If their existing cinemas are any indication, then Arclight seems perfectly suited for such a challenge.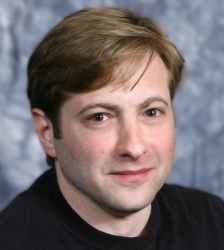 Latest posts by J. Sperling Reich
(see all)