As 2013 draws to a close, so too does another successful Kickstarter campaign in support of Rooftop Films. The New York based organization is a 501(c)(3) non-profit who for the past 17 years has been screening independent films in a range of outdoor locations throughout the city, often on rooftops.
This past summer Rooftop Films screened an impressive 45 titles over the span of 3 months. In addition, the bare bones group also produces films, runs media education programs for youths and rents exhibition equipment at a discount. As if that weren't enough to keep them busy, Rooftop has also become somewhat of an expert at creating and running Kickstarter campaigns to support their ongoing activities.
To date they have run seven campaigns all of which have been funded. In Kickstarter's crowdfunding terms that means Rooftop was able to get more in pledged donations then their campaign was asking for. Their latest Kickstarter project, titled "Raise The Rooftop", is set to end on December 31st and has over USD $19,000 in pledges toward an USD $18,000 goal.
Rooftop Films makes it very clear what pledged funds will go towards on their Kickstarter project page:
In order to continue to make our events bigger and better while also keeping them low cost therefore accessible to all, we need your support at this crucial time…. Every penny we earn goes back into the Rooftop community and towards providing a quality experience for our audience and members. We want to help you discover new up-and-coming bands and unforgettable locations, show you films you might never have heard about otherwise, and give you the chance to mingle with your fellow audience members and filmmakers after the films.
Rooftop keeps the cost of their tickets low in order to make their events accessible to a wide range of audiences, which might be why each summer's admissions only cover roughly 15% of their annual budget. This might explain the group's success with Kickstarter.
Asking for donations during the holidays could easily backfire with potential pledgers otherwise preoccupied or short on cash. However, Rooftop Films has managed to cultivate and grow a supportive community. They responded not only during this most recent campaign, but also last December when the organization raised over USD $18,000 in a previous Kickstarter campaign. This past May they took in over USD $8,000 via Kickstarter, less than the USD $11,000 pledged during May of 2012.
Beyond Kickstarter, Rooftop takes in donations via PayPal, sells annual memberships that range from USD $75 to USD $250 and partners with corporate sponsors.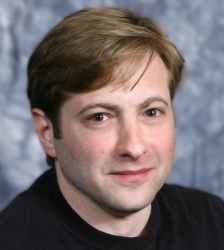 Latest posts by J. Sperling Reich
(see all)