Over this past summer Cineplex, Inc., Canada's largest exhibitor commanding 78% of the market, experimented with a new product offering it has dubbed SuperTicket. It seems to be a great idea for all involved. The concept behind the product is simple; sell a ticket for a film's theatrical release in combination with a digital copy of the title. The catch is that the cost of a SuperTicket starts at CAD $19.99, twice the price of a standard admission at CAD $9.99, and the moviegoer must wait until the film is released on home video to receive the digital download of the film.
The first three films to receive the SuperTicket treatment were "Pacific Rim", "Smurfs 2" and "Kick-Ass 2". Even with the previously mentioned caveats the pilot must have proven effective enough that Cineplex is now looking to expand the program.
Meanwhile, in the United States, Paramount Pictures followed Cineplex's lead and created what it calls a Mega Ticket for one of its tentpole releases this past summer. Moviegoers purchasing tickets to "World War Z" in select locations were offered a bundle that included a ticket to see the film two days before release, a digital copy of the movie upon home video release, a poster for the film, a small popcorn and limited edition 3D glasses, all for the "low" price of USD $50. That is a hefty increase of at least four times as much as a regular movie ticket, yet four out of the five theatres in which the experiment was conducted sold out entirely.
While this may not be the way a majority of cinema-goers wish to purchase tickets, I believe more cinema chains should create such programs as it is a viable offering for certain releases. Here are a few reasons why this is a win-win for everyone, including the customer:
Technology – Due to the adoption of broadband connectivity in the home it is relatively easy and fast for a moviegoer to download or stream a feature length film to their home computer or DVR. Trying to bundle DVDs or Blu-Rays with movie tickets is logistically cumbersome since a patron would have to return to the cinema to collect their copy once a film was released to home video. A win for both exhibitors, distributors and customers.
Ancillary Recoupment – Speaking of DVDs, the trade association Digital Entertainment Group reports that disc sales have declined 20% since the heyday of 2004. This leaves studios without a revenue stream they once relied upon to recoup production costs. Digital sales, however, are on the rise with downloads up 35% and streaming up 45%. In other words, distributors are giving customers a product they want, in a form that is increasingly more preferred, allowing the studios to rebuild their home video business. A win for distributors.
Incremental Revenue – While we're on the subject of revenue streams, let's keep in mind exhibitors don't normally sell home video products, either physical or digital. Every dollar a cinema operator makes selling such offerings, no matter the method, is a dollar they weren't historically capable of earning. A win for exhibitors.
Marketing Costs – Traditionally a distributor must market a film both for its theatrical release in cinemas, and then again a few months later with a smaller budget when the title hits home video. Bundling home video with theatrical sales means a distributor can combine marketing costs. A win for distributors.
Lower Cost-of-Ownership – If a moviegoer falls in love with a release and wants to own the DVD, Blu-Ray or even a digital copy, they must pay for both a movie ticket and the home video release. The latter often costs at least USD $10. In the case of Cineplex's SuperTicket, an HD digital copy bundled with a movie ticket cost CAD $24.99, about the same price as a stand alone Blu-Ray copy. A win for the customer.
To be sure, this type of bundling works best with big blockbuster releases and family films, which are prime for repeated home viewing. As Cineplex President and Chief Executive, Ellis Jacob, pointed out in a recent Wall Street Journal article on the circuit's SuperTicket trial, not all titles are appropriate for similar offerings. "I don't see a SuperTicket on 'Blue Jasmine,'" Jacob explained.
Yet any product offering that increases revenue for exhibitors and distributors without cannibalizing the existing business of either is a good thing and should be explored further. In fact, I would suggest providing cinema patrons a way to "upgrade" their tickets for special releases after seeing the movie. Cineplex figured this out and allowed a customer to return and upgrade to a SuperTicket within 48-hours of seeing a movie. Now anyone who may be on the fence about purchasing a digital download of a release has the assurance of seeing the film first, and patrons that absolutely love a movie after a screening can race out to the lobby and instantly upgrade.
The reason bands sell their albums at concerts is because they are pitching the product to their target audience at a time when fans are most willing to purchase such a product; right after seeing an artist perform live.
Another suggestion would be to screen the film a week or two early for customers purchasing a SuperTicket or Mega Ticket type product, rather than just two days. This would provide customers with an additional feeling of exclusivity.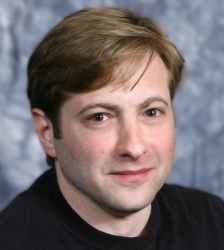 Latest posts by J. Sperling Reich
(see all)