Every day I receive one or two emails from a company called Groupon, and at this point I'm not even sure why. Exhibitors must feel similarly since the number of Groupon campaigns I've received containing promotions for local cinemas has dwindled significantly over the past several years. Let me explain.
First, for the one or two people on Earth who may not be unfamiliar with Groupon, it is a deal-of-the-day website that provides subscribers with coupons for reduced pricing on goods and services from local companies. If you want 50% off a massage at a nearby spa or a two-for-one meal at that new restaurant down the street, then Groupon wants to get in touch with you on an annoyingly frequent basis. The one catch with Groupon is that every discount, gift certificate, etc. requires a certain minimum level of customers to purchase it before the "deal is on".
Putting aside all the constant chatter about Groupon's financials and withering stock price, every Groupon deal I've ever participated in (six in all) has been more trouble than its' worth. In one instance the coupon expired before I got a chance to use it. I didn't lose the money I put up to buy the deal, but instead of the discounted promotional value at a local restaurant, the coupon became nothing more than a gift certificate worth as much as I had originally paid.
On another occassion I purchased a "weekend getaway" at a hotel in Northern California as a holiday gift for relatives. They reported that it was nearly impossible to book a room at the hotel, and when my relatives eventually showed up for their reserved weekend, the hotel hassled them about accepting the Groupon discount code. Every person staying at the boutique hotel that weekend had purchased a similar Groupon deal and all noted that the description of the facilities as a "romantic resort retreat" was off the mark. Apparently "rundown motel" would have been more appropriate.
Groupon hardly ever runs deals for movie tickets. That's not surprising since studios aren't always willing to discount tickets to their movies, especially during the first few weeks of a release. Nor are most exhibitors happy to make up the price difference to the studio. Usually Groupon uses discounts on movie tickets as a loss leader; they purchase tickets in bulk from specific cinema chains and then run a campaign of their own to attract incremental subscribers. Since 90% of consumers who purchase a Groupon deal become repeat customers, the company must see a high return-on-investment for such marketing campaigns.
Until this past week I hadn't seen a cinema owner run a Groupon campaign in a good long while, possibly even more than year. Then a Groupon email arrived with a deal for Muvico Theaters and Bogarts Bar & Grill in Thousand Oaks, a multiplex 17 miles away from where I live. Initially the deal looked appealing since it offered a discount on tickets for Muvico's VIP auditoriums, which they have dubbed "The Premiere". Here's how Muvico describes the offering:
Our Thousand Oaks Theater offers both Premier and balcony auditoriums for your viewing pleasure. Every Premier guest is treated to free popcorn and a food voucher for use in the Bogart's dining room, where you can dine on gourmet pizzas, boneless buffalo wings, quesadillas, and burgers, hot off the Bogart's grill.

After the show, unwind and chat with friends at Bogart's full service bar, or make reservations in the dining room prior to show time. At the Premier, each guest is treated like a VIP, experiencing an unforgettable viewing experience.
At a cost of USD $22 for two tickets it seems like a good deal, especially since it comes with popcorn. For USD $47 customers could not only get two Premiere movie tickets (with popcorn), but also USD $50 towards a meal at their fancy in-theatre restaurant, Bogart's Bar & Grill. This seems like a decent enough deal. That is until you read the fine print.
Literally, that's how Groupon labels the litany of limits and exceptions that accompany each deal; "The Fine Print". Though one should be careful not to confuse this information with the "Rules For All Merchant Offers Purchased Through Groupon" which is kind of like the fine print of the fine print.
Some of the fine print on the Groupon campaign Muvico was running included the following:
Expires December 19, 2013
Limit 1 per person, may buy 1 additional as a gift.
Valid only for showtimes in premiere auditoriums.
Not valid for online ticket purchases or D-Box movies.
Not valid 9/14, 11/8-9, 11/21-23, 11/29-30, or 12/13-14.
Extra fee may apply for 3D movies.
Almost all Groupon deals come with an expiration date, so that's understandable. As is limiting the purchase quantity and even possibly requiring participants to use the voucher toward tickets in premiere auditoriums. Not being able to use the discount when purchasing tickets online is inconvenient, though likely has more to do with the system integration between Groupon and Muvico's website or those of web ticketing vendors. Ironically, the description of the deal boasts that "moving D-Box seats in certain movie houses take the motion-picture experience to the next level", however that doesn't really matter since the discount can't be used towards D-Box tickets. While the Groupon can be used to see a 3D movie, which is what one most likely would want to see in a giant premiere auditorium, it will cost extra.
All of those limitations I was willing to accept, however the real deal breaker (pun intended) was the blackout dates. The Groupon discount could not be used on 10 of the 106 days between September 5th and December 19th. That's the equivalent of 9.5% of the time for which the voucher is valid. What's worse is that each of the blackout dates falls on a Friday, Saturday or, in one instance, a holiday weekend. I'm not sure why September 14th is among the dates, but all the other weekend restrictions happen to coincide with the opening of tentpole releases; "Thor: The Dark World" (11/8), "The Hunger Games: Catching Fire" (11/22), "Frozen" (11/27) and "The Hobbit: Desolation of Smaug" (12/13).
I get why Muvico would want to blackout a discount for dates when they'll likely fill the auditorium without it. And running a discount during non-peak times in order to entice patrons who might not otherwise visit the premium auditoriums may yield results for Muvico. Yet, think of all the first time (and even repeat) Groupon users who may not know to read the fine print or simply overlook it and show up at the theatre on a blackout date only to be told they can't use their discount voucher. Will they blame Groupon for not making them more aware of the deal's restrictions, or in that moment of frustration will the patron fault Muvico, the company they are presently interacting with?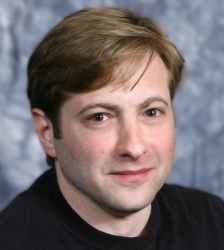 Latest posts by J. Sperling Reich
(see all)