You know how sometimes when a brand new word enters your lexicon you wind up hearing the vocabulary word being used in all sorts of different situations? It leaves you wondering how you never noticed the word before, or if, unaware of its true meaning and definition, you had simply ignored it altogether. That's kind of the way I feel about the Bagdad Theater, a historic cinema in Portland, Oregon which was one of the first venues to serve pizza and beer during movies.
I first came across the theatre in 1992 while on a cross country road trip from Los Angeles to New York. I instantly fell in love with the City of Roses and it's artistic vibe. I really enjoyed the specialty coffee and microbrews, which Northwest cities such as Portland and Seattle would become so well known for. Since then I've spent a lot of time in Portland, especially to visit the corporate office of Hollywood Theaters where the company's president Paul Rosenfeld, a former Los Angeles resident, would always greet me with a joke referencing the city's perpetual inclement weather. "Welcome to the darkness," Rosenfeld would crack as he ran past.
So, in August when some friends told me they would be spending their summer vacation in Portland and asked for a few ideas of things they should do while in town, I was more than prepared. They had to visit Powell's Books, the largest independent book retailer in the world. Have coffee at Stumptown, one of the roasters that helped launch the Third Wave coffee scene currently sweeping the nation. I haven't eaten at Ava Gene, a brand new restaurant, though I hear great things. (In fact, Bon Appetit just named it one of the best new restaurants of 2013). It might be against the law to visit Portland without a trip to Voodoo Doughnut. And last, but not least, they just had to see a movie at the Bagdad Theater & Pub.
My friends wound up following up on all of my suggestions, expect one; the Bagdad Theater. Instead, they visited the Living Room Theaters' Portland venue, a relatively new theater run by filmmakers trying to put a new spin on arthouse cinema, with comfortable seating, wine and a hip cafe. They raved about their Living Room Theater experience. It wasn't the first time I'd heard good things about the cinema, which has been enjoying positive word-of-mouth.
A week after my friends' return, I was able to send them a little proof of what they had missed out on at the Bagdad when the Los Angeles Times ran a feature story on the theatre in its August 25th Sunday Travel section.
Located in the Hawthorne District of Portland, the Bagdad Theater first opened as a silent movie palace in 1927 and went through a number of iterations on its way to being listed on the National Register of Historic Places in 1989. A couple years later Mike and Brian McMenamin, two brothers who owned a chain of local brewpubs, purchased and renovated the Bagdad, re-opening it as the 590 seat Bagdad Theater & Pub.
Long before there was an Alamo Drafthouse (or at least six years before), the Bagdad was serving burgers, pizza and some of those soon-to-be popular microbrews to moviegoers. Actually, the Bagdad wasn't the McMenamin's first foray into exhibition, nor was it their first attempt at adding pub food to the cinema. In 1987, they opened the Mission Theatre & Pub in a converted Swedish church which had been listed on the National Register of Historic Places in 1982.
Much like the McMenamins' brewpub empire, which has grown to 65 venues, the company's "theater-pubs" have expanded to include seven complexes in total. All but one are located in Oregon. I'm confident any movie buff who visits the Bagdad will quickly discover what I appreciated about the theatre back in 1992 and get a peak at a progenitor of the upscale dining movement that has recently been adopted by leading exhibition chains.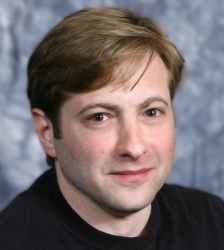 Latest posts by J. Sperling Reich
(see all)