With nearly 99,000 cinema screens (out of roughly 120,000 worldwide) having already converted to digital, combined with the number of film and television productions now shooting with high-end digital cameras, the need for 35mm film stock is dissolving rapidly. Agfa stopped manufacturing all of their film stock years ago and Fuji ceased production of 35mm rolling stock in March of this year. Kodak, however, would like to remind the industry, that they are still very much in the 35mm film business.
In fact, things are looking up for he world's leading manufacturer of motion picture film… or at least that's one way of looking at it. Kodak is close to emerging from Chapter 11 bankruptcy, which the company has been in since January of 2012, and will soon be issuing new stock. Just last week Kodak struck a deal with 20th Century Fox to provide motion picture film for the studios movies and television shows. This was the last of six new contracts that Kodak has signed with all the major Hollywood studios including Walt Disney Studios, Warner Bros. NBC Universal, Paramount Pictures and Sony Pictures.
Just days after announcing the Fox deal, Andrew Evenski, president and general manager of Kodak's Entertainment and Commercial Films Division, reiterated the company's support for 35mm film stock. Before a session Kodak was sponsoring at the Produced By Conference over the weekend, Evenski declared, "Film is not dead."
The capacity crowd was quick to applaud the statement as Evenski assured, "there are plenty of labs around the world to process motion picture film, and we are here to help."
The conference session was actually a conversation with director, producer and writer J.J. Abrams, whose latest film "Star Trek Into Darkness" is still in theatres. Kodak could not have found a better spokesperson, for though I'm sure it was merely a coincidence, when the subject of digital production arose Abrams said, "I have not yet shot a movie digitally. Film is the thing I am most comfortable with. If film were to go away—and digital is challenging it—than the standard for the highest, best quality would go away."
He went on to sing the praises of using motion picture film, finding it more "warm" and "human" than images captured digitally.
Realistically though, Kodak has publicly stated that as it comes out of bankruptcy it will be ultimately leaving the photography business behind in order to focus the company's efforts on products and services for the printing industry. What that means for the future of motion picture film stock is uncertain, but it would be hard to fathom Kodak spending research and development resources on a product for which demand is decreasing.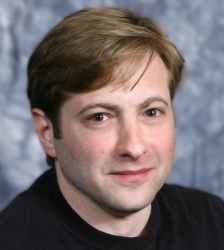 Latest posts by J. Sperling Reich
(see all)