Ever since they first started appearing back in the mid-2000's, I've been a big fan of what has come to be known as "tribute posters". The trend seems to have been started by the Mondo Gallery in Austin Texas, a subsidiary of Alamo Drafthouse, the independent spirited cinema chain based in the same city.
Mondo commissions graphic artists and illustrators to create posters for movies both old and new film releases. Artists such as Martin Ansin, Shepard Fairy, Tyler Stout and my favorite Olly Moss create highly stylized one sheets for classics such as "Repo Man", "Back to the Future" and "Psycho", as well as new releases such as "The Cabin in the Woods" (done in an Escher style), "Looper" and "The Dark Knight Rises".
Mondo came up with the idea of re-crafting movie posters back in 2005 when Alamo Drafthouse needed artwork to promote its "Rolling Roadshow", one-off screenings of movies in the locations where they are actually set. For instance, "Escape From Alcatraz" was shown on Alcatraz Island in San Francisco.
From those beginnings the business has grown to such an extent that Mondo now has the rights from LucasFilm to re-imagine all the "Star Wars" posters. When their limited edition posters go on sale they usually sell out within minutes. (It's easier to score tickets to a Justin Bieber concert via Ticketmaster). Then in 2011 the Academy of Motion Picture Arts and Sciences partnered with Mondo to archive the company's artwork in the Margaret Herrick Library.
Now the Academy is taking a page out of Mondo's book and producing their own batch of tribute posters for this year's Best Picture Oscar nominees. They've hired a bunch of up-and-coming artists from around the world to create each poster; Matt Owen ("Amour"), Anthony Petrie ("Argo"), Rich Kelly ("Beasts of the Southern Wild"), Mark Englert ("Django Unchained"), Phantom City Creative ("Les Misérables"), Tom Whalen ("Life of Pi"), Jeff Boyes ("Lincoln"), Joshua Budich ("Silver Linings Playbook") and Godmachine ("Zero Dark Thirty").
The posters were on display at Gallery1988 in Los Angeles last week and can still be viewed online. Unfortunately, it doesn't look as if they are selling any of them as limited edition prints, though they could easily do so and I wish they would.
The Academy may have been inspired by The British Academy of Film and Television Arts (BAFTA) which every year chooses an illustrator to create poster artwork for the movies nominated for their top prize. This year Jonathan Burton of Handsom Frank was tapped with the honor. Once again, I wish BAFTA would make some of this artwork available for purchase.
Actually, wouldn't it be an interesting idea if distributors followed suit and had artists create the official posters for future releases? They could even hold contests and let the public vote for the illustration they like best. The posters would be works of art unto themselves that could be sold to fans of a film.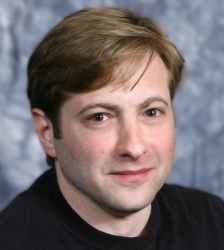 Latest posts by J. Sperling Reich
(see all)