[youtube width="560″ height="315″]http://youtu.be/T84ahPgVOJQ[/youtube]
The Man Booker Prize for Fiction and Picturehouse Entertainment are teaming up on what seems to be a novel idea (pun intended). Literally (additional pun intended). Picturehouse will broadcast readings from authors that made the shortlist for this year's prestigious literary award. The Prize Readings will be beamed live to cinemas throughout the United Kingdom on October 15th at 7:30 pm from Royal Festival Hall in London.
Since 1969 the Man Booker Prize has been awarded annually to the best English language fiction novel written by a citizen of the British Commonwealth, Ireland or Zimbabwe. This year's list of nominees has been paired down to the following six authors:
Tan Twan Eng – The Garden of Evening MistsDeborah Levy – Swimming Home
Hilary Mantel – Bring up the Bodies
Alison Moore – The Lighthouse
Will Self – Umbrella
Jeet Thayil – Narcopolis
During Man Booker Live, as the alternative content event has been dubbed, each of the authors will be reading from and discussing their work. James Naughtie from the UK's Radio 4 will host the proceedings which are taking place just one night before the winner of the GBP £50,000 prize is announced.
Information about theatres showing Man Booker Live can be found on the Picturehouse website.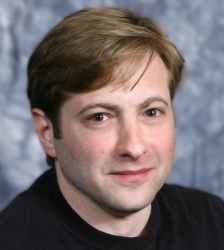 Latest posts by J. Sperling Reich
(see all)