[youtube width="560″ height="315″]http://www.youtube.com/watch?v=k0QRoGozJlg[/youtube]
Universal Pictures has teamed up with the trade group Industry Trust for Intellectual Property Awareness in the United Kingdom to produce an anti-piracy advertisement which incorporates footage from the studios upcoming release "Battleship".
The thirty-second spot (shown above) is part of Industry Trust's "Moments Worth Paying For" campaign aimed at enticing viewers away from illegal downloading and into the theater by suggesting some films are just meant to be seen on the big screen, or at the very least… meant to be paid for. The advertisement intercuts scenes from the film with shots of audience members watching and enjoying the movie.
The Industry Trust is a member supported trade group established in 2004 to promote the benefits of copyright. The "Battleship" spot is the first in a series being produced for the "Moments Worth Paying For" campaign. Each will feature a different movie.
"Battleship" opens on April 11th in the U.K. and the anti-piracy trailer will run in theaters throughout the country until May 10th.
In a press statement announcing the "Battleship" spot the Industry Trust's general director Liz Bales said:
"Using new release content to engage with our audience on the important issue of copyright infringement is a proven approach embraced by both the film and TV industries. We feel certain it will provide great benefits to the marketing of the release while continuing the great strides made in change attitudes and consumer behavior around copyright theft."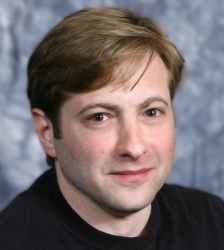 Latest posts by J. Sperling Reich
(see all)