When Barco emailed a press release last Thursday with the subject "Sundance Film Festival expands digital cinema footprint with Barco projectors" I initially figured it must be an error. Sundance is held in Park City, Utah and takes place in January each year. If Barco was looking to get press for this year's festival they are a little late and if they were trying to get ahead on next year's event they are way too early.
In fact, the release was about the 2012 festival. Turns out Barco is not only helping theatre owners convert to digital, but they are also giving a hand to film festivals who will ultimately have to adopt the technology. For this past year's festival Barco provided four additional digital cinema projectors to go with a number of others Sundance was using previously.
You may be wondering why we're paying any attention to a corporate announcement that comes six weeks after the event in its subject line. Yet the real importance of the release is not necessarily that Barco is supplying film festivals with digital projectors (though it's great that they are). Rather it is the meaning found between the words and sentences of the press notice that truly matters. It's not written in black and white, but more of an invisible gray.
For those who may not be familiar with the Sundance Film Festival (i.e. non-film buffs or intelligent life forms from other planets), it is the premiere independent film festival in North America. Along with those in Berlin, Cannes, Telluride, Toronoto and Venice, it is one of the largest such festivals held each year. It has become known as the launching pad for such filmmakers as Darren Aranofsky, the Coen Brothers, Spike Lee, Christopher Nolan, Robert Rodriguez, David O. Russell, Bryan Singer, Kevin Smith, Quentin Tarantino and countless others. "Precious", "Blood Simple", "Little Miss Sunshine", "sex, lies, and videotape", "Reservoir Dogs", "The Blair Witch Project", "American Splendor" and "Super Size Me" are just a few of the indie-films which were first shown to the public at Sundance.
With a track record like that, it's understandable why so many filmmakers from all over the world strive to get their work accepted into the festival each year. More than 11,000 entries were submitted for the 2012 event. Upwards of 50,000 festival-goers, many of them industry professionals, make the annual pilgrimage to Park City, Utah to attend.
One would think that Sundance would be the perfect platform to show-off all the benefits of digital cinema. However, Park City is a less than ideal place to hold a film festival, especially in January when the ski resort town is buried in snow and temperatures rarely soar above freezing. The former silver mining town may be upscale an upscale ski resort, but it's cinema facilities are mostly temporary, make-shift venues scattered all over the area. The main theatre is an auditorium at Park City High School. Other theaters are located at the town library and inside a hotel ballroom. The town's permanent cinemas are made up of Cinemark's Holiday Village Cinemas, a 4-plex in a strip mall, and the Egyptian Theatre, a historical one screen venue on Park City's Main Street. Making your way between theaters on crowded shuttle buses can become a bit of a competitive sport during Sundance. Oh, and don't forget about the theaters located 40 minutes away in Salt Lake City and Provo.
These are the conditions in which Boston Light & Sound sets up their equipment. This year they installed Barco's DP2K-23B projectors at four additional locations, bringing the total number of Sundance venues outfitted for digital cinema to at least eight. These include the Eccles Theatre (the high school auditorium), the Egyptian, the Marc (which is usually a tennis facility, the Library, Temple Theatre (usually a synagogue), Yarrow (a hotel ballroom), Prospector (another hotel ballroom) and of course the Holiday Village Cinemas. An additional Barco projector was used in the festival's film office to administrate and test content.
So, taking all of that into account, here's the important bit (yes, at the very end of the post); by converting to digital cinema festivals such as Sundance are altering the traditional workflow of independent filmmakers away from film in lieu of digital. Of course, the opposite viewpoint could be taken too; that independent filmmakers began using digital tools to lower the cost of their productions forcing festivals such as Sundance to make the conversion.
When it first began in 1984 Sundance showed films on either 35mm or 16mm. In year's past it was not uncommon to see projectionists trudging through the snow with a giant platters of film as they carried the film to one of the venues for an official screening. Then, sometime in the mid-2000's, film started giving way to high-definition sources, such as HD-CAM, and professional grade hi-def projectors were used at screenings. This was especially true for documentaries, which make up a good portion of the Sundance programming, since those productions were usually shot on HD to begin with.
In most instances, Sundance only selects films which are making their public debut. Movies lucky enough to chosen as official Sundance selections often hit the festival circuit afterwards before heading off to other forms of distribution. As Sundance goes digital filmmakers will stop lugging cans of film to the festival and start showing up with DCPs. Some may never bother getting a 35mm release print made. The resulting affect will be that other festivals will need to transition to digital as the number of titles they can show on film becomes more limited. And as more festivals go digital, more filmmakers will be forced to provide DCPs rather than film prints or HD-CAM. It's sort of a vicious circle; a snake eating its own tail.
As for Barco's affiliation with Sundance, it's a smart move. Dolby has benefited from their longstanding relationship with the festival, helping them market the brand directly to members of the professional community. Though it may have started when Dolby was more of a household name than Sundance, being associated with what grew into a prestigious festival has provided some trickle down cache for the company. Dolby has become the gold standard for professionals thanks in part to such marketing maneuvers. Barco is hoping for a similar result.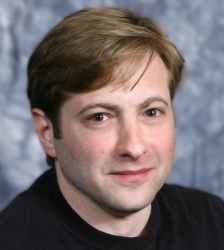 Latest posts by J. Sperling Reich
(see all)