How hard is it to find success with alternative content? The answer is; very. So many variables have to fall perfectly in place to find success, much less profit. No matter whether it's sports, concerts or cultural events, there are rights clearances to obtain, theaters to secure and screenings to promote. None of this is easy, though there are a number of companies that have managed to make a name for themselves in alt. content by routinely producing high profile events including, Arts Alliance Media (AAM), Cinedigm and Fathom Events.
So imagine my surprise when in late November I started to receive emails and phone calls informing me that AAM was getting out of the alt. content business. How could this possibly be? After all, I had just interviewed Elizabeth Draper, who heads up AAM's alt. content efforts, for a story on marketing such events in Boxoffice Magazine.
Rather than contribute to the rumor mill by posting such news with third party confirmation, I figured it would be best to go straight to the source by getting in touch with Howard Kiedaisch, AAM's CEO. His email response sums up rather nicely not only AAM's approach to alt. content, but also the company as a whole:
"Over the last three years AAM have released over 60 alternative content titles. Some have been very successful for our content and exhibition partners but in many cases have left little net contribution for AAM. Meanwhile, AAM's VPF rollout business continues to grow nicely while our software has become a tremendous success with our recent deals. In looking at what to do going forward on the AC side, we have been reviewing our business model including both the revenue opportunity and the overhead requirements. Through that review we found it necessary to reduce the permanent staffing of the AC department at this time.
AAM is currently reviewing its approach to the business but will continue to look to serve the market. The ambition is to find a way to optimize the offering to suit the needs of all parties involved. We will continue to offer distribution services for content owners as we always have but we are looking for more efficient and cost effective ways of booking and marketing content to cinemas.
The rest of the business goes on as usual as we enjoy our most successful period since we began 6 years ago. The near term changes we made in the AC team, strengthen the company as AC in its current form was not profitable and had a negative result on the bottom line of the company. Expect to hear more info in the not too distant future"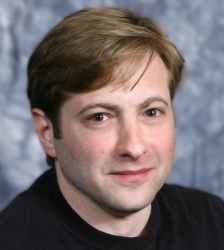 Latest posts by J. Sperling Reich
(see all)